An ongoing redd survey effort in Pennsylvania drew 90 volunteers, who searched streams for spawning trout in three areas. (Chase Howard photo.)
As they have for the past several years, Trout Unlimited members spread out across watersheds in Pennsylvania on a chilly day late this autumn to look for spawning trout.
They didn't carry fishing gear but, rather, notebooks and pencils to document what they found.
When collected on a yearly basis, data collected in redd surveys such as this one can help track the location and distribution of spawning habitat and provide insight on the effectiveness of restoration projects in improving spawning habitat.
Redd surveys also can show how trout utilize access to new spawning habitat after reconnection efforts, such as removing fish-blocking culverts, or replacing them with passable bridges or better-designed culverts.
In one case in Pennsylvania, redd surveys have documented the presence of spawning trout upstream of a replaced culvert on Little Lyman run, in water where little spawning activity had previously been found (below).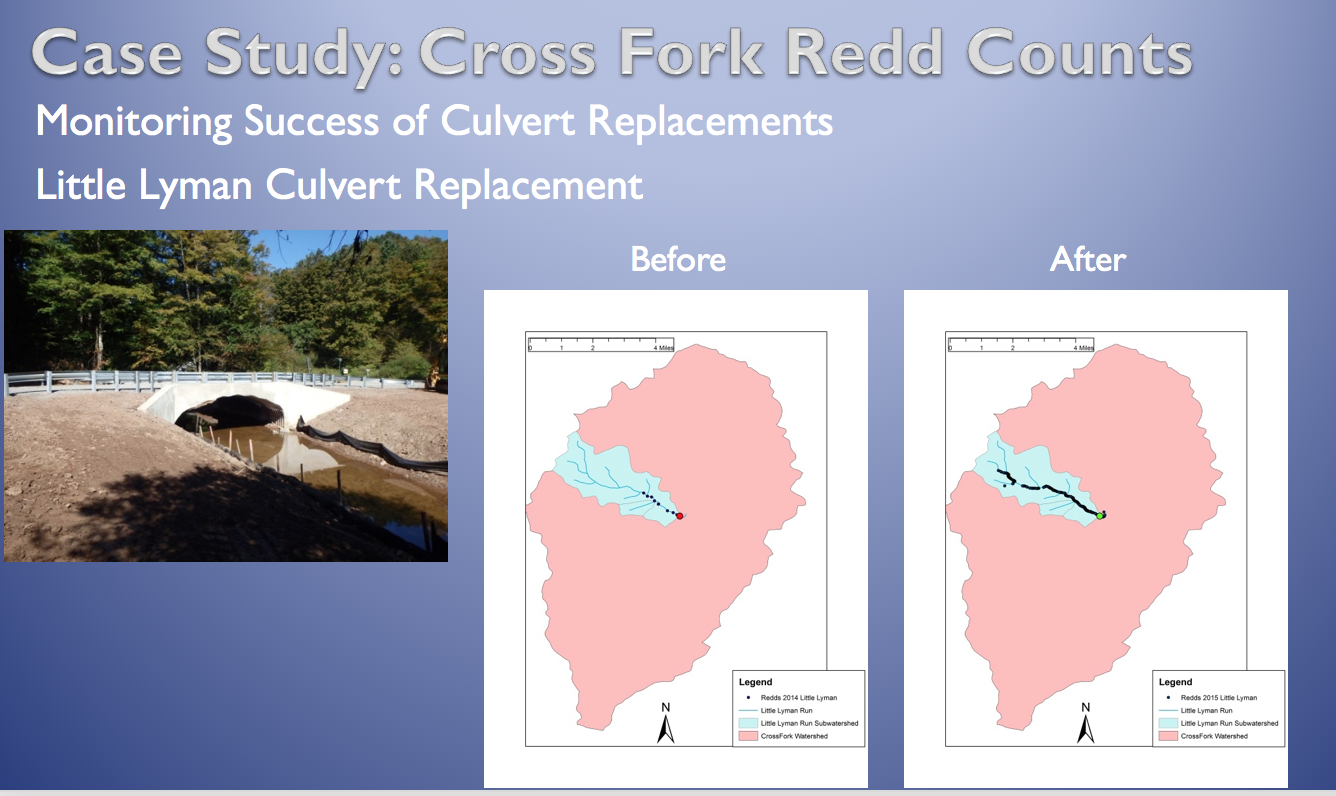 This fall, three separate surveys were conducted on Nov. 12, with approximately 90 volunteers surveying about 100 miles of streams. After attending a brief training session, volunteers worked in teams of two to four to walk assigned sections of stream, documenting the location of every redd they found.
Members of TU's Spring Creek chapter organized the effort on their home water. The Cross Fork effort (below) was headed by TU staff based in Lock Haven, while TU staffter Jake Lemon and the U.S. Forest Service collaborated to head up the work in the lAllegheny National Forest.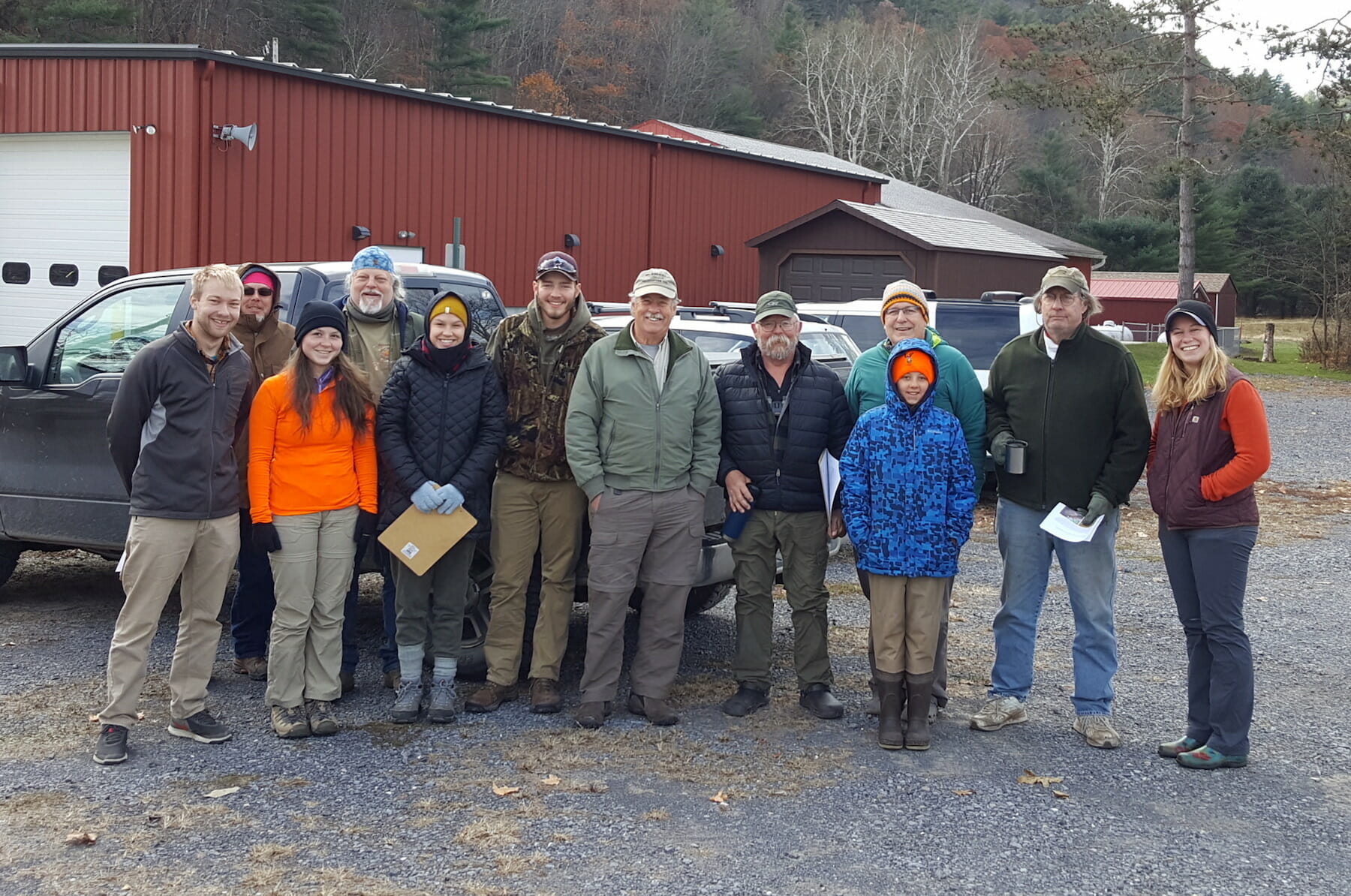 In the Spring Creek watershed, volunteers looked for spawning brown trout. They searched for spawning brook trout in the Cross Fork watershed and on streams in the Allegheny National Forest.
TU staff is continuing to analyze the information collected in the 2017 surveys and will continue with the project in future years to show the positive impact of habitat improvement and reconnection work.