Few animals have been as totemic for humans as salmon. Entire cultures of indigenous peoples in North America evolved around this fish, its remarkable life history, and its powers as a food source. Whole reg
ional economies have risen and foundered on the vicissitudes of the world's seven salmon species—five of which are native to the Pacific Northwest.
So it is no surprise that one of the most compelling stories about salmon since the dam-building era eliminated eighty percent or more of salmon habitat in many North American watersheds would be told by a writer from Seattle.
Langdon Cook is that writer. His new book is Upstream: Searching for Wild Salmon, from River to Table (Ballantine Books, $27). It's flat-out a really good read, whether your experience with salmon has been on a plate, pulling like a draft horse at the end of your fishing line, or in a video like this.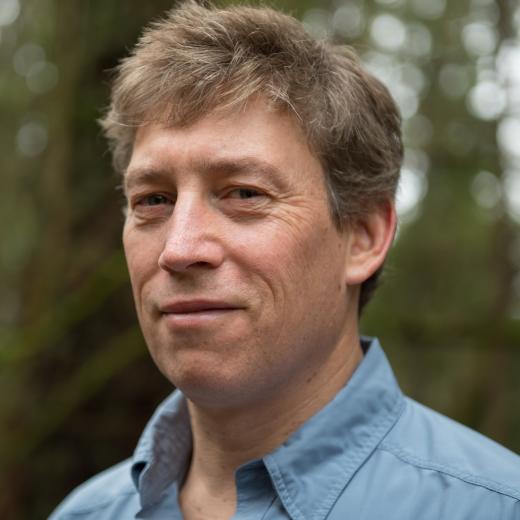 Langdon Cook.
As he proved in his previous books (The Mushroom Hunters, Fat of the Land) Cook is a natural storyteller. He fuses introspection, science, a dab of wry humor, a professional chef's nutritional and food preparation sensibilities, a rigorous historical perspective and the writing chops of John McPhee into a tasty blend of wordplay that leaves you turning the pages well past your bedtime.
One of the many colorful characters who populate Upstream is Rene Henery, director of Trout Unlimited's Science program in California. Henery, a fisheries ecologist, accompanies Cook on forays throughout the book: on a visit to Idaho's Redfish Lake, in search of the descendants of "Lonesome Larry" (the sole Snake River sockeye to make it to this historic spawning ground in 1992); and to California's Central Valley for a look at "floodplain fatties," a snorkel-tour of salmon spawning grounds in the Yuba River, and a bus tour of the San Joaquin River Restoration Program, where a single adult salmon—a "lost fish" waking past a collection net—causes the entire tour group of scientists, bureaucrats and farmers to rush to the river bank for a glimpse and prompts Henery to murmur, "The pull of these big salmonids is too much for us."
That observation is, in some ways, the foundational theme of this book. As Cook explores the life history of wild salmon up and down the West Coast, and the history of human interactions with these fishes, you realize that adult salmon are every bit as powerful in their appeal to people—as food, as source of income, as cultural touchstone, and as a symbol of ecologically healthy watersheds—as the bald eagle, the bighorn sheep, and other "charismatic megafauna."
Which brings us to the somewhat uncomfortable aftertaste of this narrative: will we work together across disparate societal, political and economic forces, and evolve beyond old feuds to become more like salmon themselves—"maximizing every possibility nature gives them" Henery calls it—to keep the fish better known as kings, silvers, humpies, and sockeyes from toppling over the ragged edge of extinction?
Sam Davidson is California/Klamath Communications Director for Trout Unlimited. He lives next to, and dreams about fishing for native steelhead on, the Carmel River. Photo of Langdon Cook by Martha Silano.