By Kyle Perkins
On Thursday, President Obama will designate Browns Canyon National Monument, a move that will be cheered by sportsmen across Colorado and across America.
It's taken years of tough, grassroots work from Trout Unlimited and its partners to finally protect this breathtaking canyon along the Gold Medal waters of the Arkansas River. This effort started from the ground up, with local and state support. That support from local anglers, hunters, river guides and whitewater enthusiasts, not to mention local and state elected officials and local businesspeople, manifested into multiple legislative bills introduced in Congress. But,in spite of U.S. Sen. Michael Bennett's great work to pass legislation, Congress failed to act.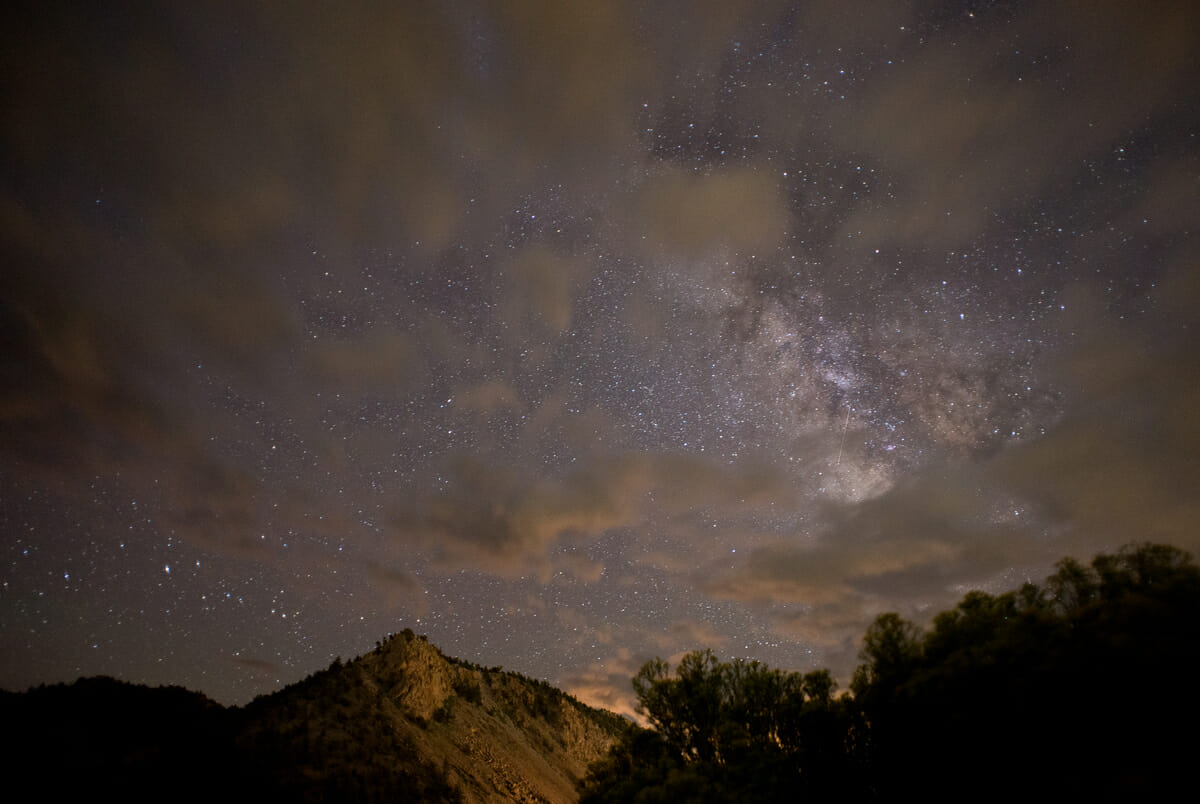 Stars shine over Colorado's newest national monument.
We are excited that the President catered to the will of the people of Colorado, and chose to use the Antiquities Act to declare a Browns Canyon National Monument. This stretch of land and water in central Colorado is a prime example of some of the best fish and game habitat-and some of the best fishing and hunting-left in the country. It's also home to some of the most thrilling whitewater river trips in the world. And it's protected. Forever.
As you drive south from Buena Vista along highway 285, you eventually see the river leave your view. Where it goes is through an amazing path of rugged terrain only accessible at a few entry points. The two best ways to visit our new national monument is either to float the Arkansas as it winds through steep rocks, or hike through the rugged backcountry for amazing views and countless big horn sheep, black bear, mule deer and elk.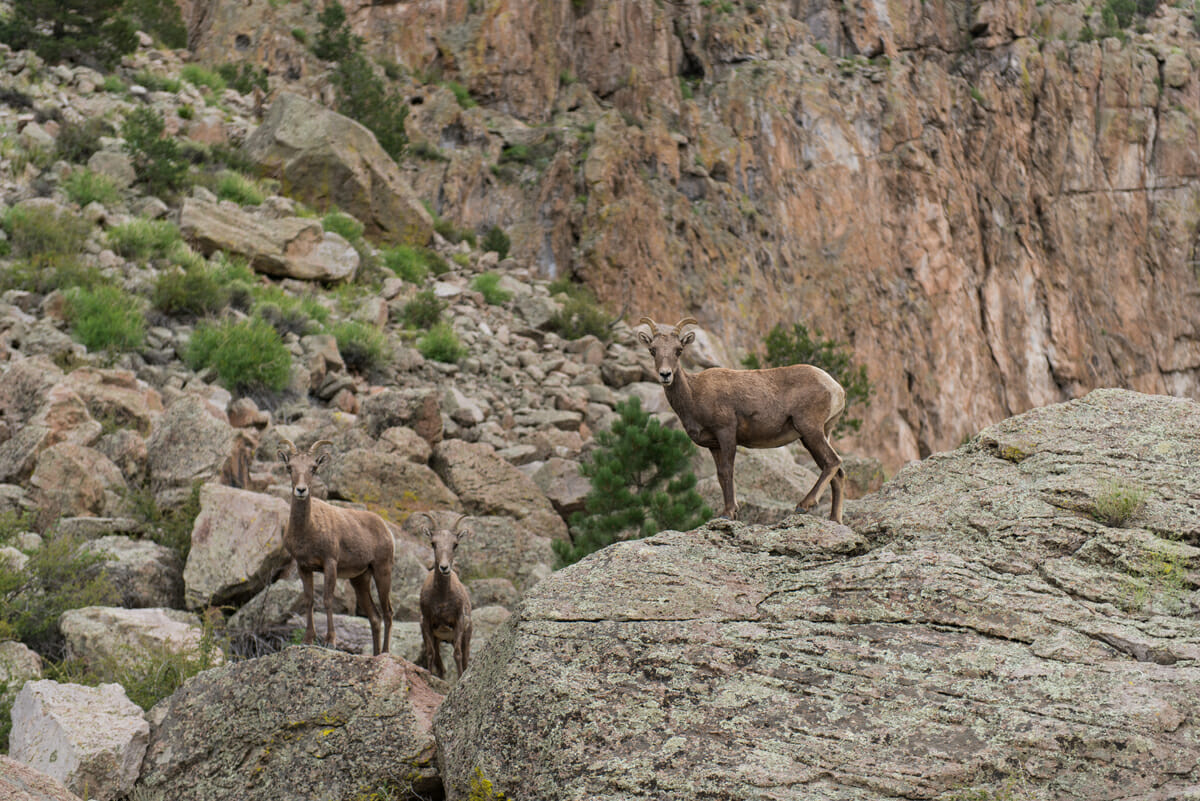 Three bighorn sheep ewes wander the canyon walls overlooking the Arkansas River.
Today we can say that Browns Canyon is permanently protected as it exists now, which includes outstanding fishing, hunting, hiking and white water rafting. As a wilderness study area for decades, it endured countless battles to ensure its protection. Unfortunately, the window was always left open for future development. Now, as a national monument, all 22,000 acres are protected and will be available for fishing, hunting and boating for generations to come.
Congratulate yourselves, sportsmen and women of Colorado. You helped protect this beautiful American gem. And thank you to President Obama for seeing past the politics and choosing to side with the people who overwhelmingly support his decision.
For more information contact me at kperkins@tu.org or Randy Scholfield: rscholfield@tu.org.
Kyle Perkins is the Browns Canyon coordinator for TU. He works from Denver.