TU's California Water Project is dedicated to improving stream flows in vital waters for salmon, steelhead and trout across the Golden State. On the coast between Eureka and San Luis Obispo, the CAWP develops and implements innovative water storage solutions with agricultural and residential lan
downers to help native coho salmon and steelhead runs rebound — this focused effort is managed as the Coastal Streamflow Stewardship Project.
Most of these projects depend on federal conservation funding and research programs (such as EPA's Sec. 319h, Sea Grant and NOAA's Pacific Coastal S
almon Recovery Fund and Community-based Habitat Restoration Program) that are targeted for elimination or drastic cutbacks in the Trump Administration's Fiscal Year 2018 budget. Zeroing out or reducing such funding makes little sense, since it leverages required state and local matching funds, catalyzes local business activity and community investment, and empowers exactly the kind of public-private partnerships that are a hallmark of prudent government. Go here to learn more about the impacts of proposed budget cuts on cold water conservation, and what you can do about it.
Here are some Project Profiles highlighting the work of TU's California Water Project team — working with many outstanding partners — in key coho and steelhead watersheds. These profiles were made possible by a grant from the Campbell Foundation.
Bianchi Flowers Conjunctive Use Flow Project, Pescadero Creek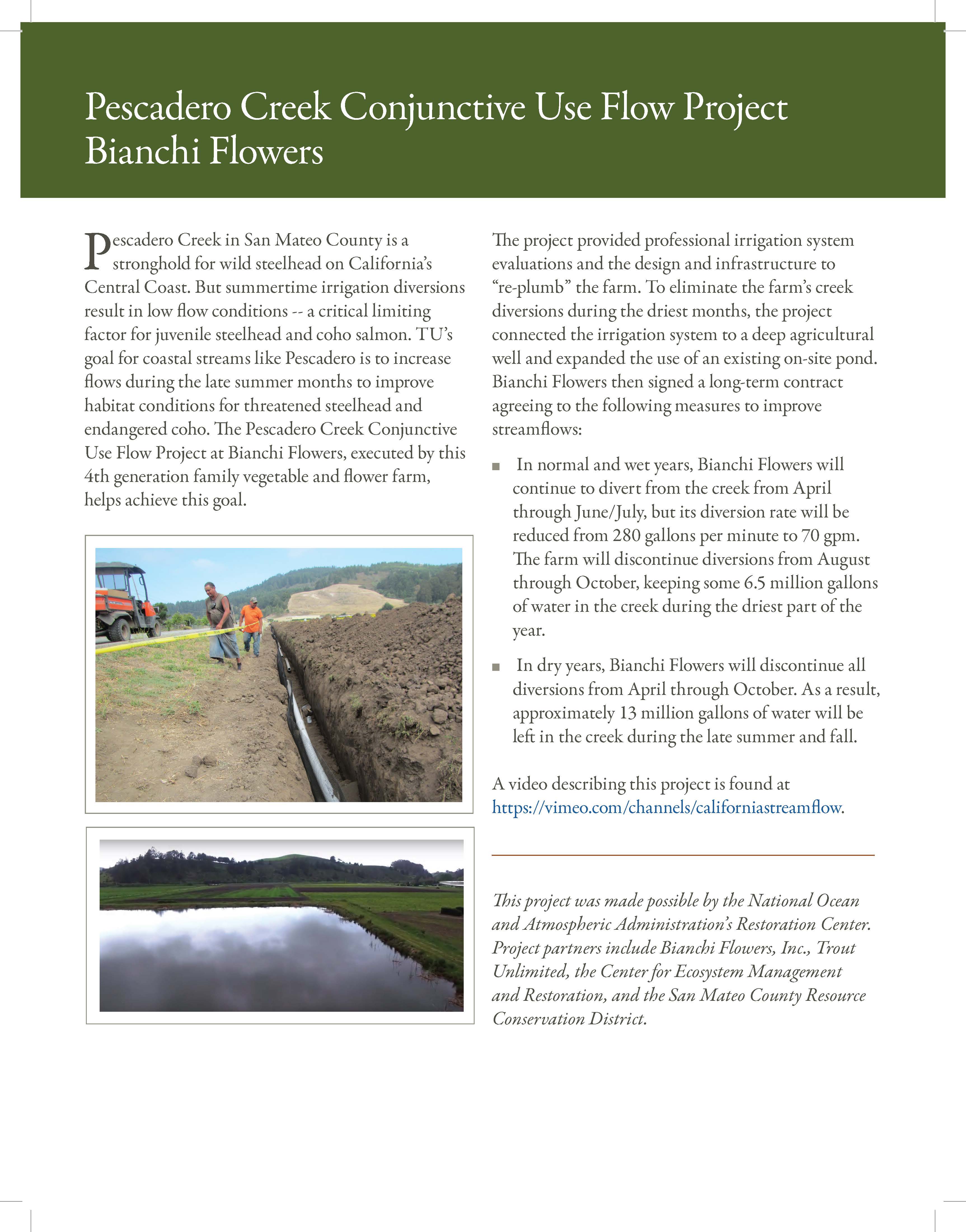 Whitethorn School Storage and Forbearance Project, Mattole River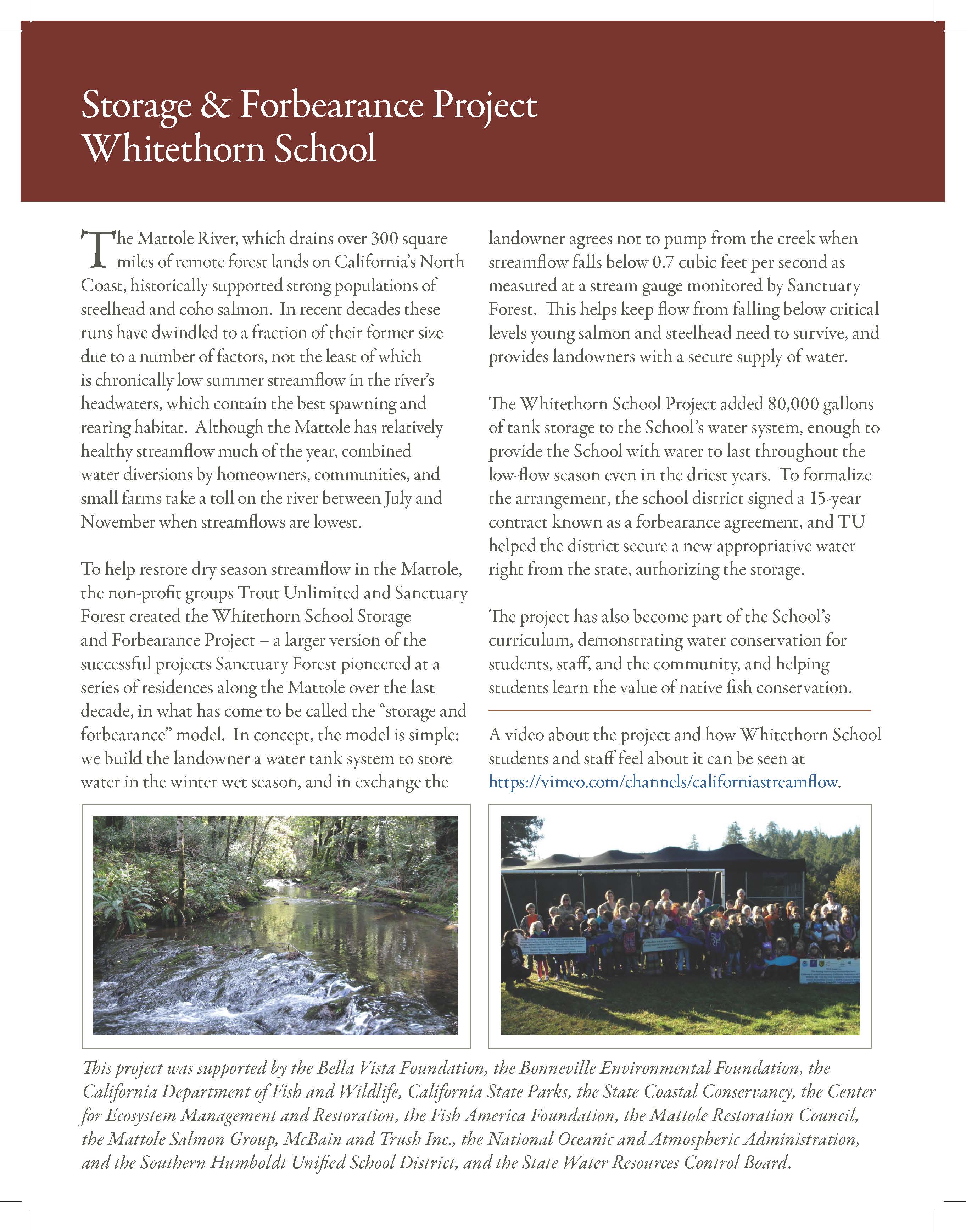 TU Whitethorn School.pdf
Mill Creek Dam Fish Passage Project, Russian River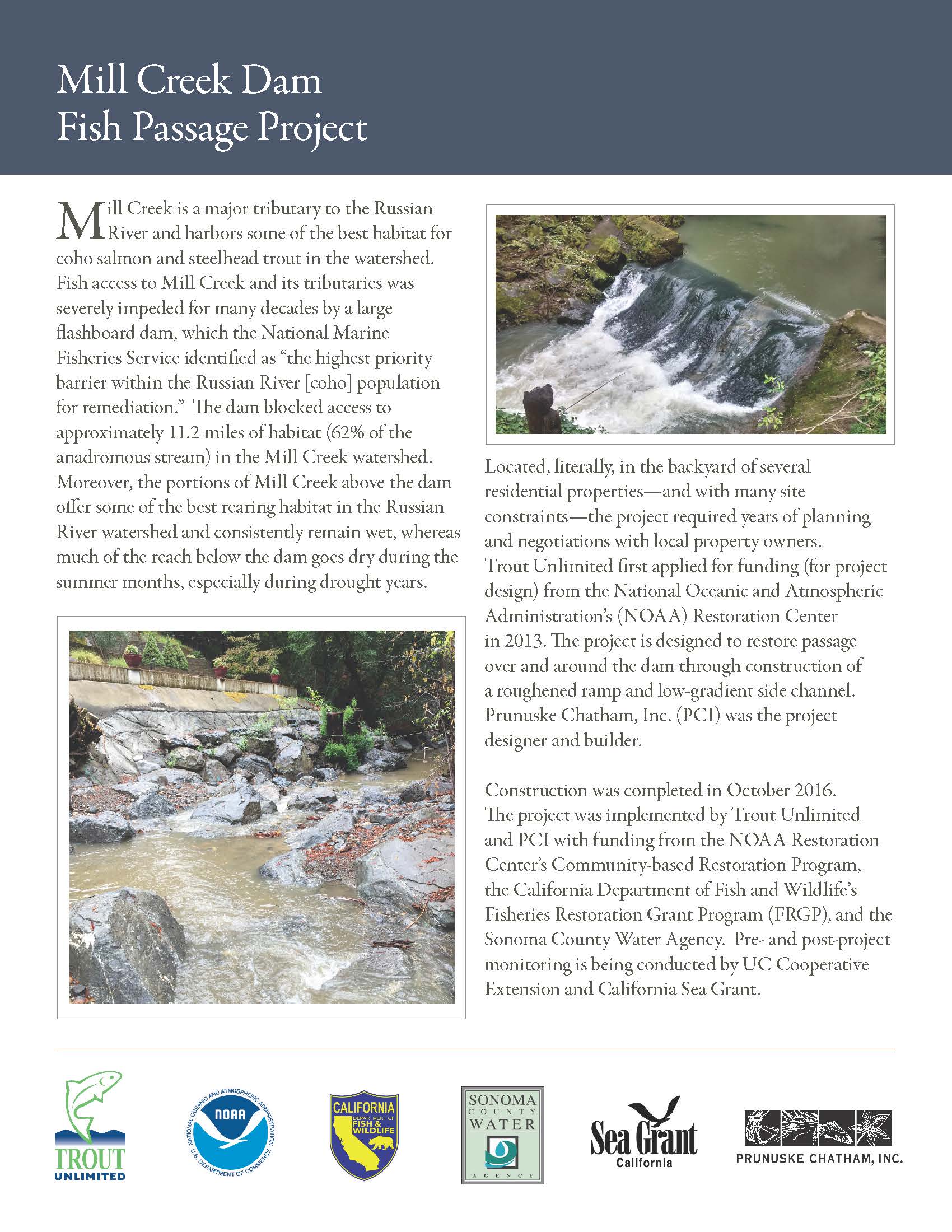 TU Mill Creek.pdf
Rancho Canada Acquisition and Water Dedication, Carmel River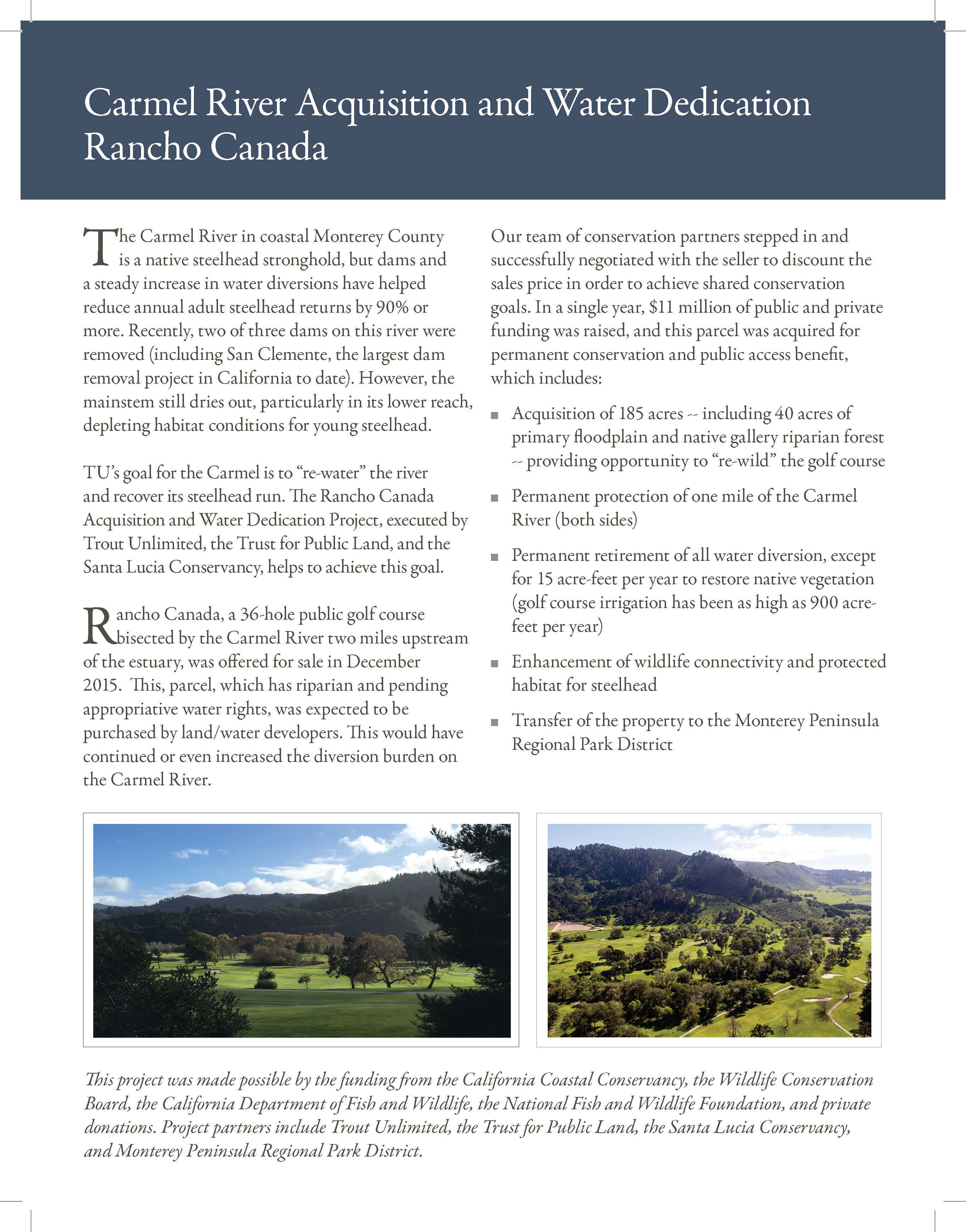 Repetto Nursery Off-Stream Storage Irrigation Pond, San Gregorio Creek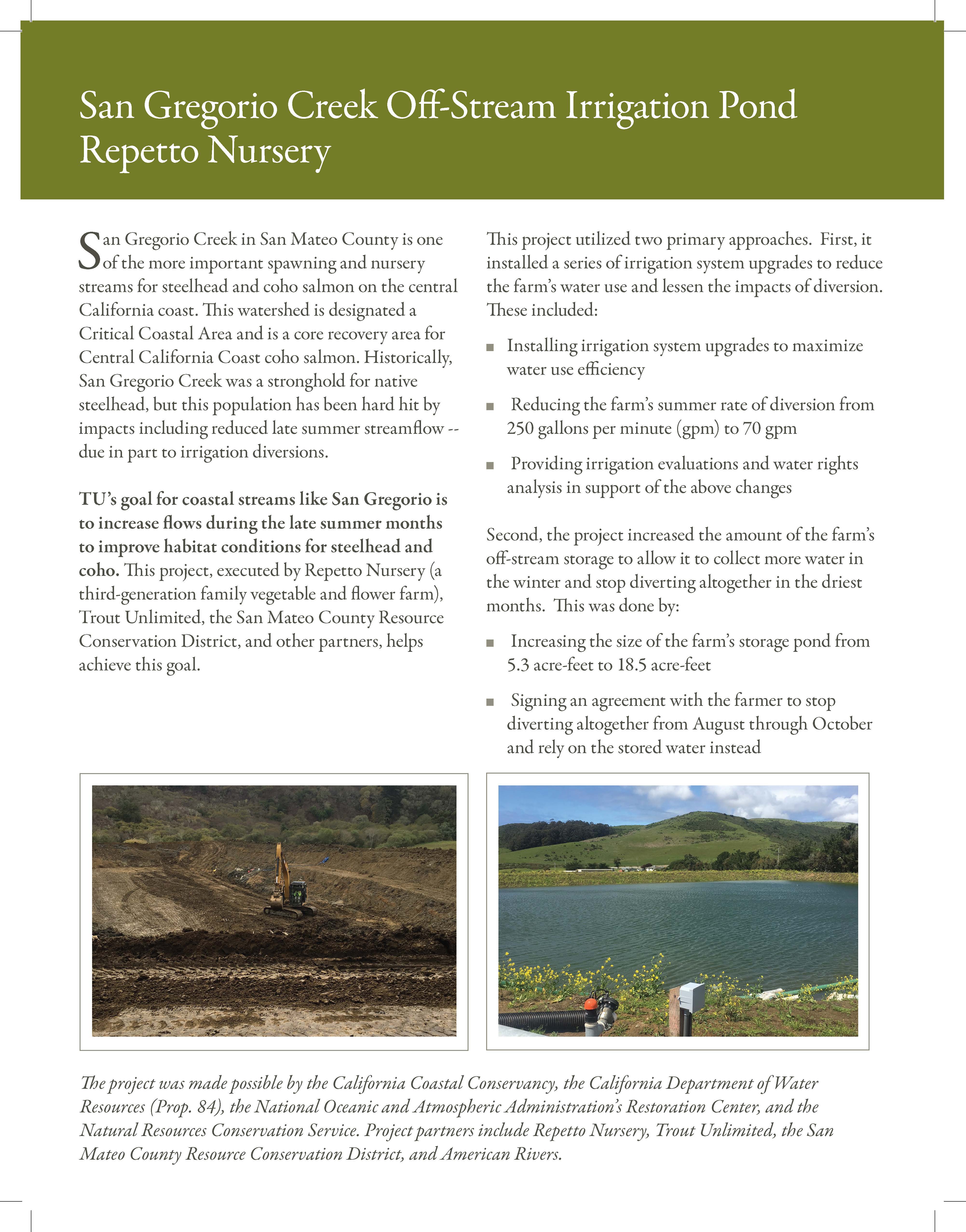 TU Repetto.pdf
Grape Creek Offstream Storage and Flow Restoration Project, Russian River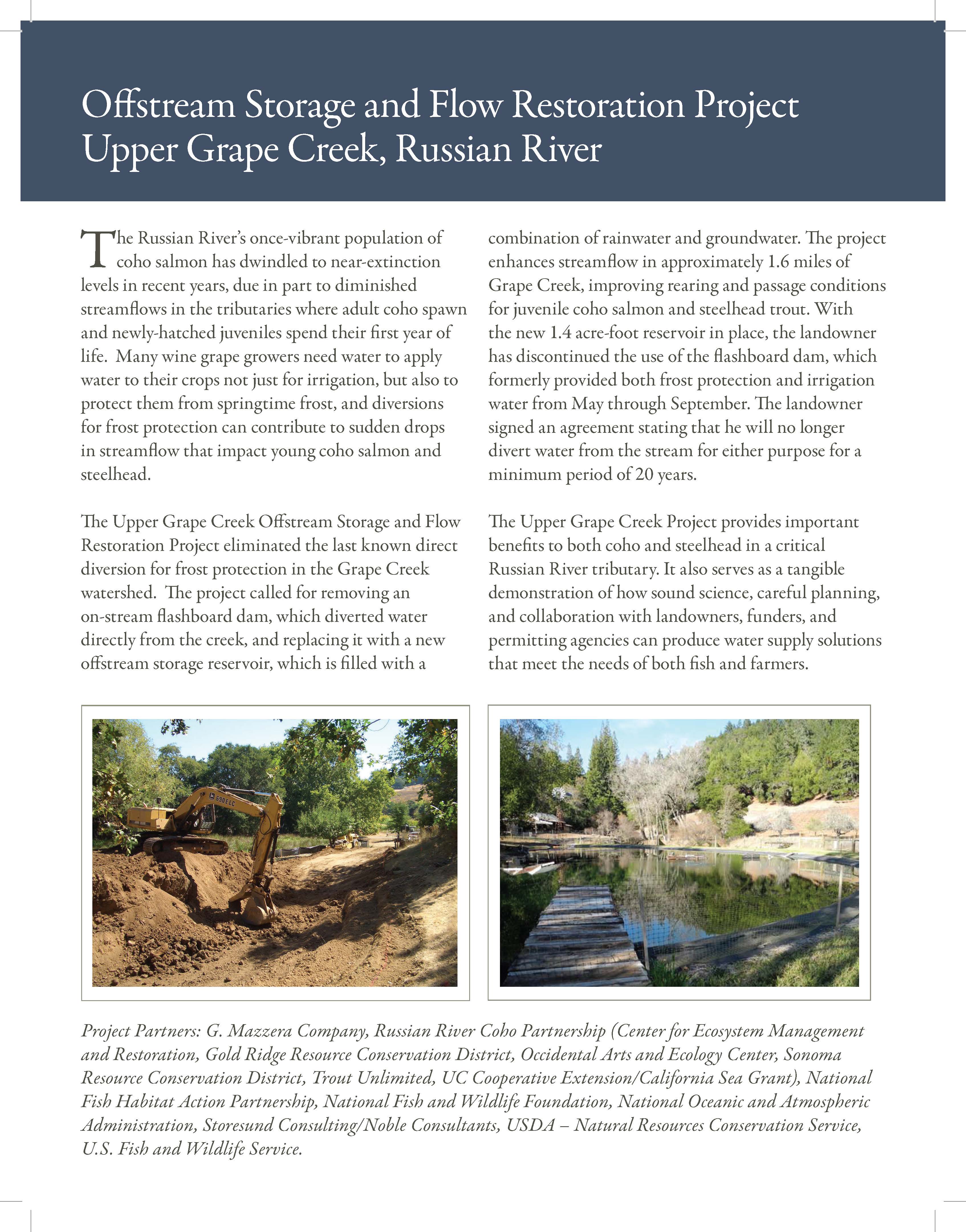 Little Arthur Creek Residential Storage and Forbearance Project, Pajaro River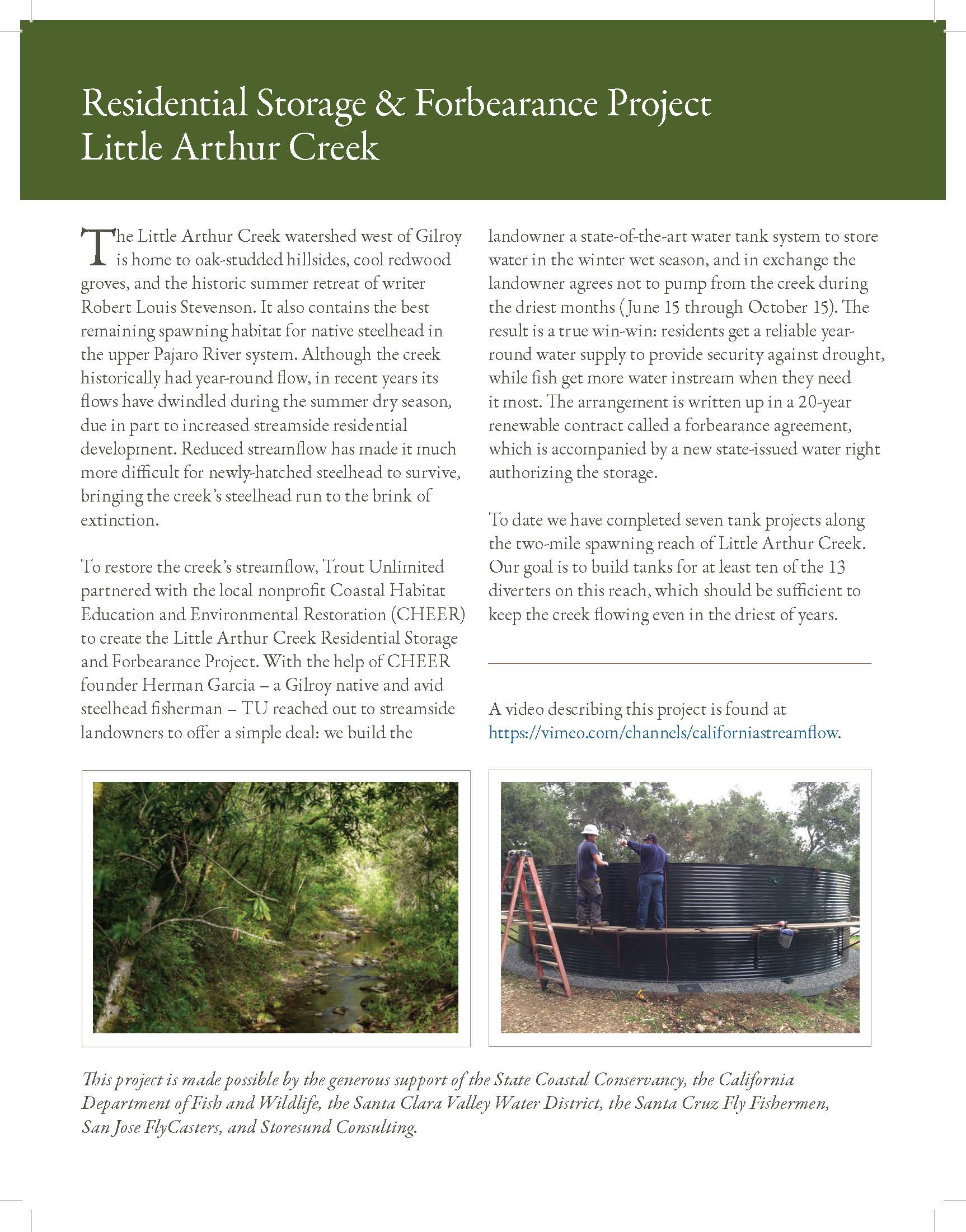 TU Little Arthur Creek.pdf
Dutch Bill Creek Water Conservation and Storage Project, Westminster Woods, Russian River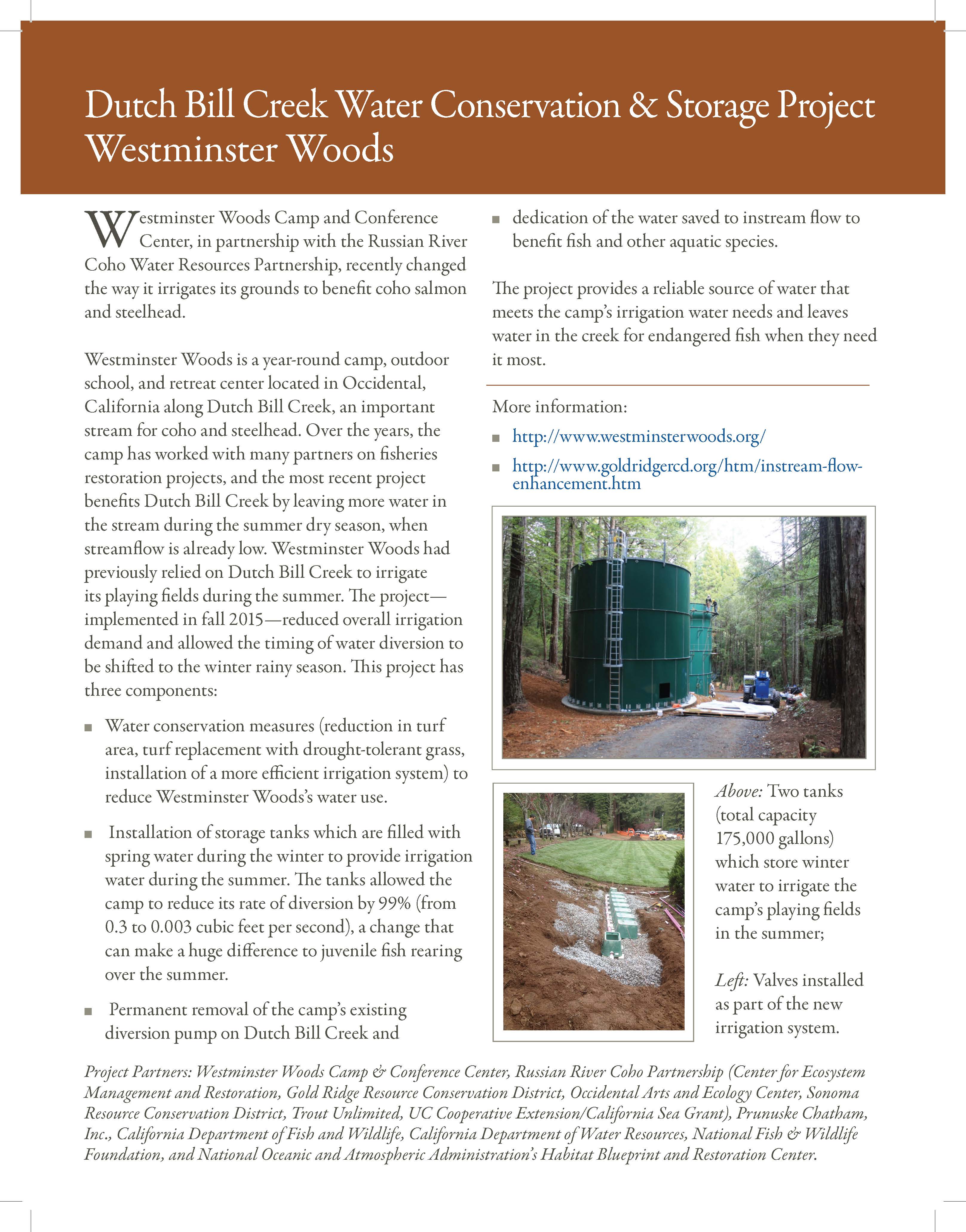 Mark West Creek Rainwater Harvesting, Rancho Mark West, Russian River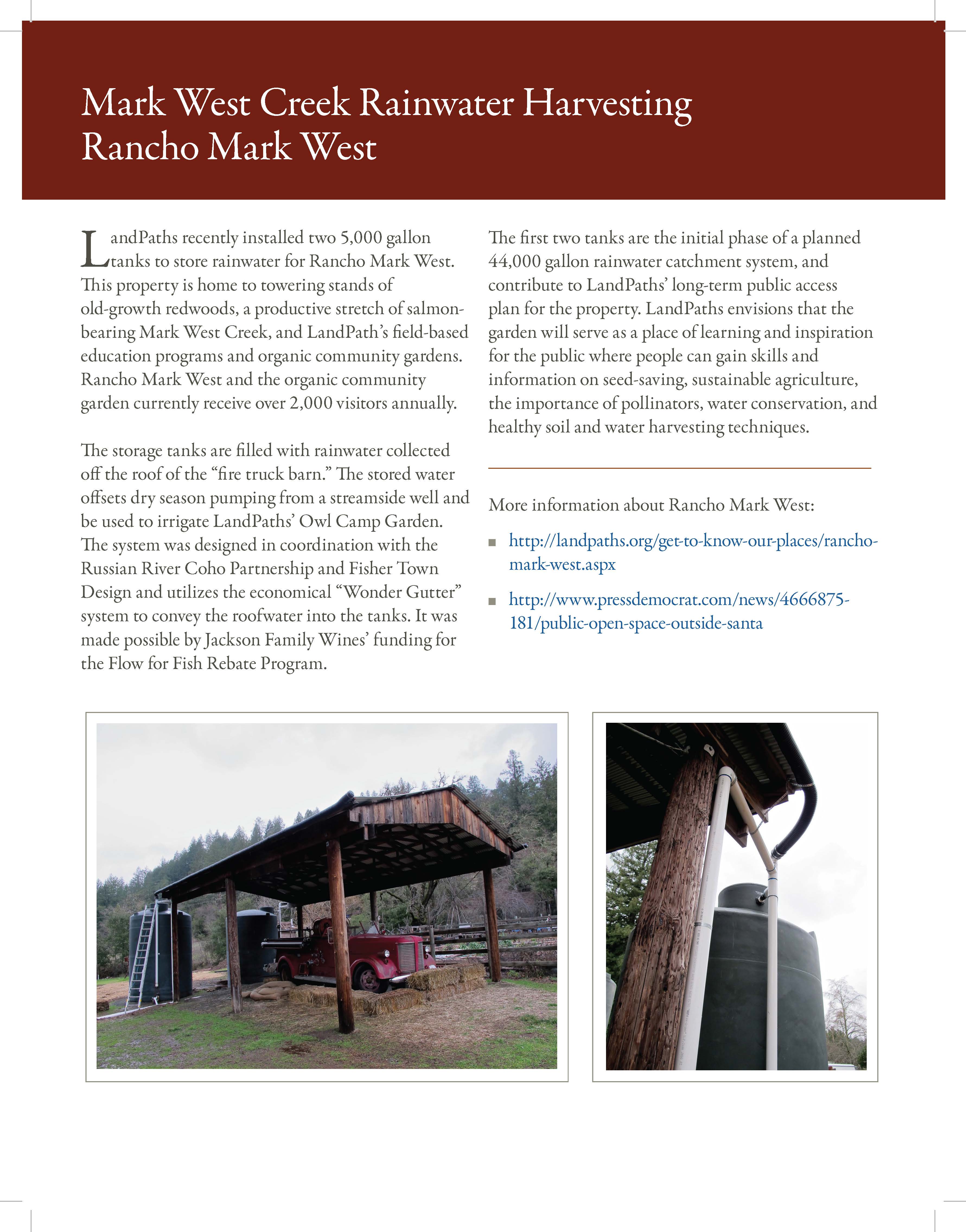 TU Rancho Mark West.pdf