The new confluence of Deming Creek and the South Fork Sprague River.
By Chrysten Lambert
Trout Unlimited, in partnership with the US Fish and Wildlife Service Parnter's Program completed a substantial habitat reconnection project on the South Fork Sprague River, the headwaters of the iconic Klamath River.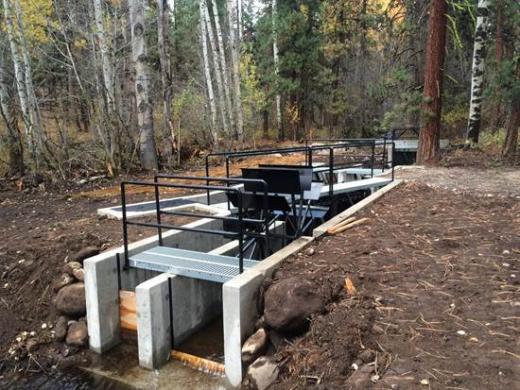 The project involved restoring the Deming Creek tributary to its natural historic channel, which is now reaching the SF Sprague River for the first time in decades, opening year round connectivity between the Sprague and 8.5 miles of high quality habitat upstream. The culvert that impeded passage at the main diversion from the creek has been removed and replaced with a roughened channel and fish screen.
Deming Creek is home to one of the largest remaining populations of bull trout in the Upper Klamath Lake watershed, as well as native redband trout.
In addition, Trout Unlimited completed a permanent instream transfer of the Deming Land and Cattle Company's water rights from Deming Creek, permanently protecting minimum flows of 1.8 cubic feet per second (cfs) and up to 6 cfs during some periods of the year. These water rights are now owned by the State of Oregon. The water acquisition was funded by the USFWS' Cooperative Endangered Species Conservation Fund (CESCF), the National Fish and Wildlife Foundation, and the Oregon Watershed Enhancement Board.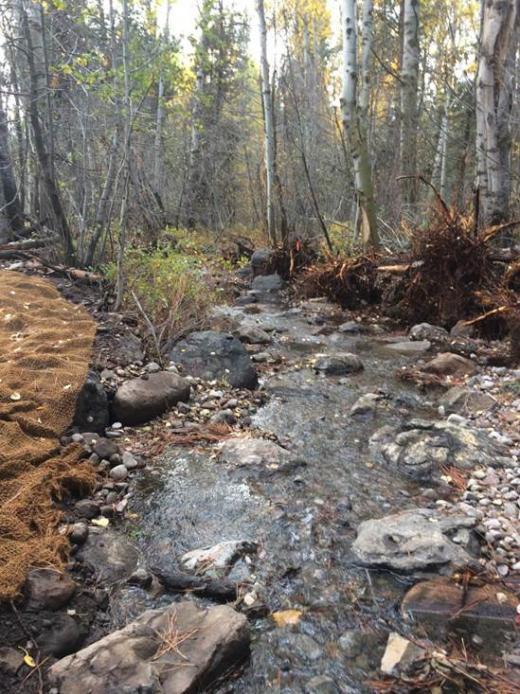 This instream transfer not only provides important ecological benefits by establishing year round flow in the creek and cold water inputs to the SF Sprague, it also improves water security for other irrigators in the watershed by helping to meet the Klamath Tribe's instream water rights below this reach. Irrigation rights off Deming Creek for the neighboring ranches will still be fulfilled under the project design.
The Deming Creek project has been a collaborative effort between Deming Land and Cattle, the Klamath Basin Rangeland Trust, and many other partners and funders including Oregon Watershed Enhancement Board, Oregon Department of Fish and Wildlife, U.S. Fish and Wildlife Service, Fremont-Winema National Forest, Meyer Memorial Trust, Turner Foundation, and Cascade Stream Solutions.
Sue Mattenberger of the USFWS Partner's Office in Klamath Falls and Dan Kominek of Deming Land and Cattle—who developed, advocated for, and provided the passion and leadership for this project—deserve special mention for their contributions, along with Kevin Newman and Garret Roseberry, local community members who provided essential support.
Chrysten Lambert is Director of TU's Oregon Water Project. Photos courtesy Sue Mattenberger (USFWS) and Tony LaGreca (TU).