By Eric Booton
All too often, the next generation is distracted by the constant stream of phone and tv screens associated with daily life and misses the call of the wild. In many urban and suburban areas across the country, hunting and fishing knowledge and skills are not being taught to the next generation and that is a problem in the eyes of many. Screen time is replacing outdoor time and many kids and families are missing out, without even knowing it.
The Alaska Department of Fish and Game has created numerous opportunities statewide for residents of all ages to learn the skills necessary to safely and successfully hunt, fish, and fully enjoy the state's vast fish and game resources, and to share these skills with their friends and family.
With support from Kinross Gold, owner and operator of the Fort Knox Mine in Fairbanks, Trout Unlimited staff and volunteers were able to join ADF&G and Fairbanks families for some fishing fun this month at Chushman Lake in Fairbanks.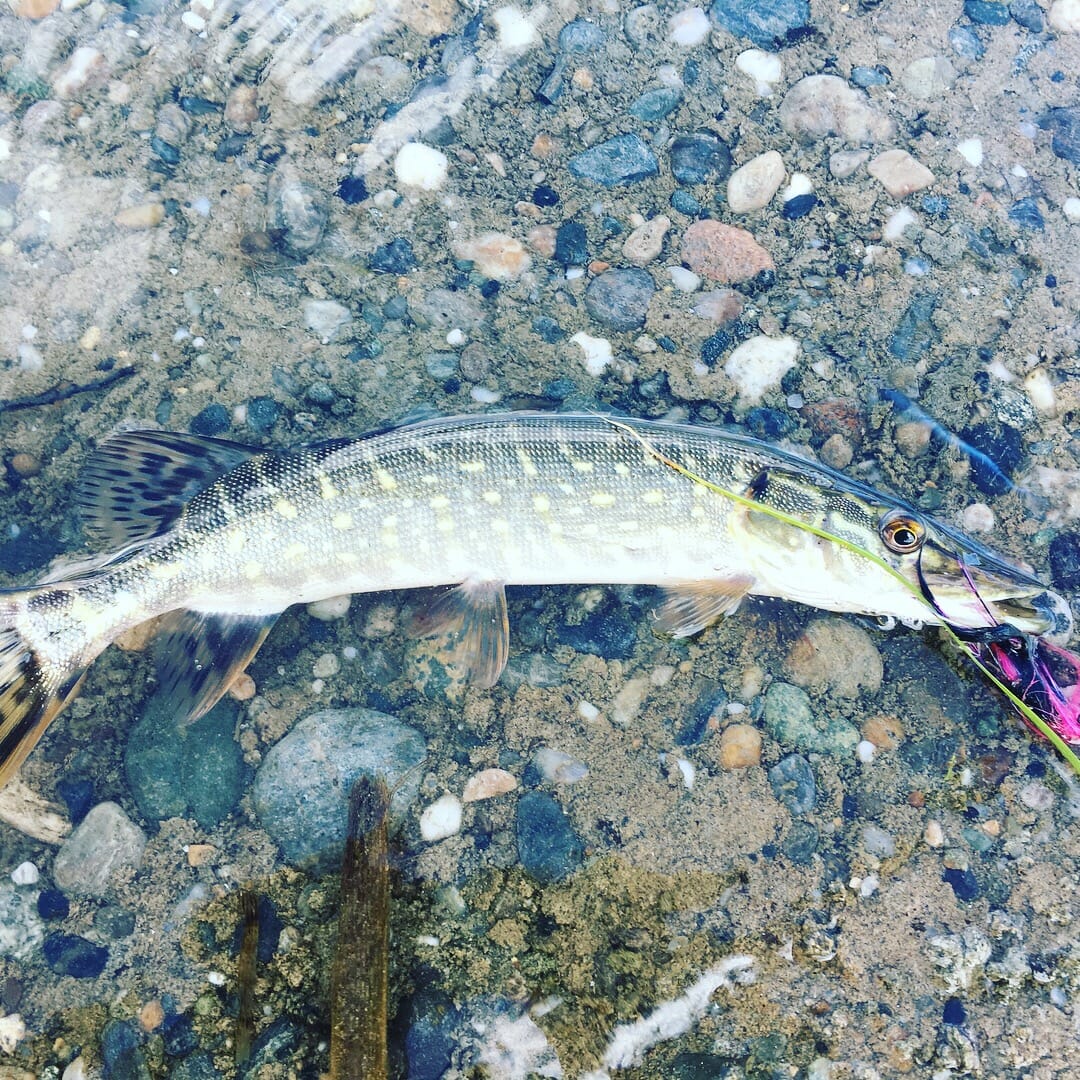 Family Fishing Day has evolved for the better in recent years. Formerly known as "Kid's Fishing Day," the event had been limited to kids pulling freshly stocked rainbow trout out of a small, man-made pond. Sure, the fishing was easy, but something was missing – no real skills were being learned. The kids got to catch a fish and bring it home for dinner, which makes for an exciting 15 minutes and a delicious meal, but there was nothing to indicate the family would have the same success if they stopped by a nearby lake to try again.
I spoke to Erik Anderson, ADF&G employee and one of the event organizers, who recently overhauled the event from its original structure to devise a more thorough experience for participants. Reading the lake, identifying the productive places to fish, and picking the appropriate flies, lures, or bait to catch the fish in that area are all skills crucial to a successful fishing experience that were missing from prior years' events.
For 2018, the event was moved to a lake more well-suited for teaching and one that would help foster the skills young anglers need for fishing Alaska's varied waters. The new venue, Cushman Lake, is a more realistic classroom and allows participants to try their hand at catching stocked rainbow trout and native northern pike while getting help and instruction from ADF&G staff and volunteers if they need it.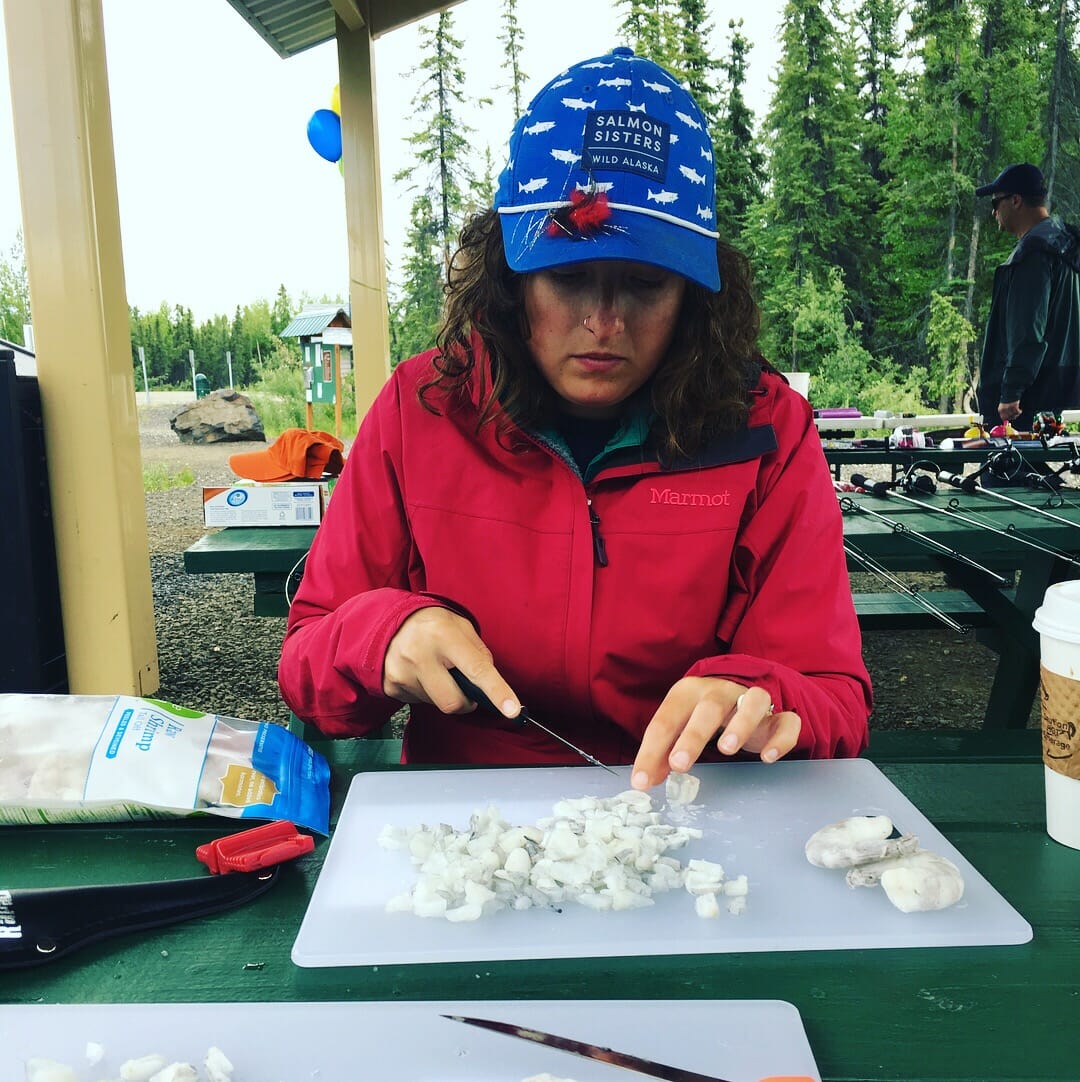 My wife, Brittney, and I spent our time at Family Fishing Day helping anywhere event organizers needed us. We helped set up the check-in area, cut up frozen shrimp for bait (a delicious treat to a stocked trout), made contacts with the fishing families to provide tips and restock bait, picked up trash to set an example for all the youngsters, and of course, threw a couple of casts to find out what the fish were after.
While it would have been for the stars to align and every participant to catch a fish, since Family Fishing Day coincided with Father's Day, after all, even those kids that didn't get a bite had a good time and got to experience the joys of a day on the water fishing with their family. As the event wrapped up, I expected to see some looks of disappointment, but spirits were still high. It seems that even those participants that were unable to get a bite learned one of fishing's most valuable lessons: the worst day on the water is better than the best day on the couch.
It is the sharing of hunting and fishing knowledge to the next generation that will help ensure Alaska's rich outdoor heritage continues to thrive for generations to come. Major thanks to Kinross Gold for helping Trout Unlimited Alaska staff and volunteers contribute to the fun at Family Fishing Day in Fairbanks
Eric Booton is the sportsmen's outreach coordinator for TU's Alaska Program. He lives and works in Anchorage.