TU's Government Affairs staff with the 2018 TU-Costa Five Rivers Odyssey team and program coordinator Andrew Loffredo, working the Halls of Congress recently.
The last couple of weeks have been wild and wooly around Washington, D.C., as major packages of legislation worked their way through congressional conference committees prior to the government's fiscal year coming to a close on September 30.
Several of these bills have direct bearing on conservation programs and funding that support salmon and steelhead recovery, native trout restoration, watershed health, and water quality and infrastructure.
TU's Government Affairs team has the daunting responsibility of keeping track of all federal (and many state) policy and spending initiatives. Led by Steve Moyer (VP for Government Affairs) who has helmed TU's legislative and policy work at the national level for more than two decades, this all-star team also includes veteran program director Kate Miller and Rob Catalanotto.
All of their skills have been put to the test recently, as TU has worked urgently to keep good provisions in key legislation and to get rid of language—often "riders" (add-ons) to bills with another focus—that would undercut our coldwater conservation work on the ground and the collaborative partnerships with water users, timber and mining companies, and ranchers that are the foundation of much of that work.
Within the last few days, TU submitted letters and issued public statements on the advance through Congress of several vital program and policy measures.
One pertained to the Energy and Water Appropriations bill, overwhelmingly approved in both the House and the Senate last week as part of a $147.5 billion "Minibus," which also includes spending provisions for Military Construction-Veterans Affairs and the Legislative Branch.
The final Energy & Water product is a bipartisan deal that fully supports and funds programs which are high priorities for TU, such as the System Conservation Pilot Program (SCPP). The SCPP is an emerging, critical tool for protecting water storage levels in the largest and most important federal reservoirs in the West: Lakes Powell and Mead. It also provides a flexible water management tool for agricultural producers and supports trout fisheries in the Upper Colorado River Basin. 
Most important, the program conserves water in ways that benefit the entire Colorado River system—a goal that reflects true collaboration among all water users in the region. Under the bill the SCPP would be fully funded and extended until 2022.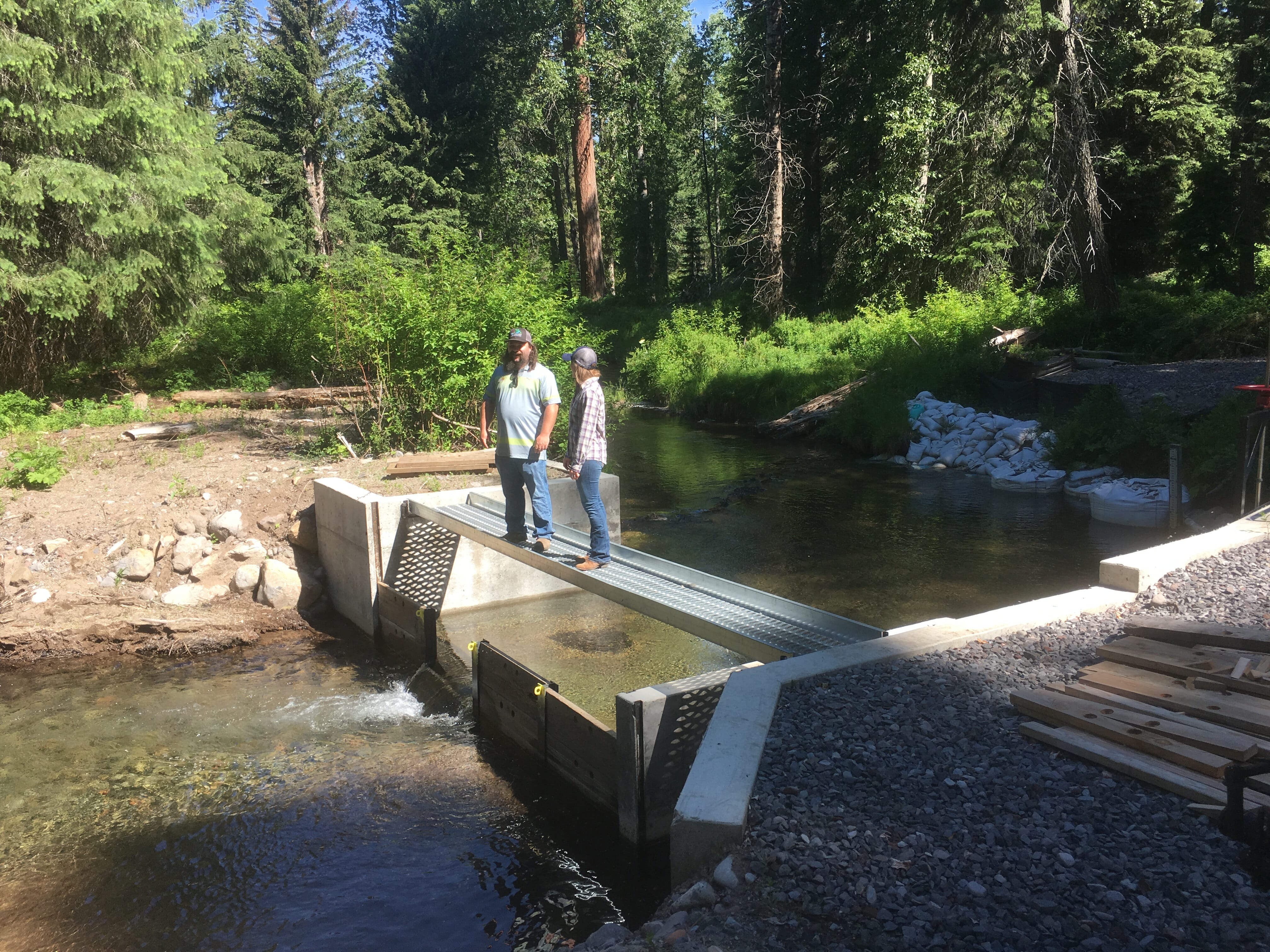 (R) TU's habitat and streamflow restoration work in the upper Klamath River basin would be advanced by Klamath Project provisions in S. 3021.
Provisions supported by TU in S. 3021 include:
Section 1149, which directs the Army Corps to consider natural infrastructure as alternatives in a feasibility report for any flood control or storm-risk reduction project by the Army Corps of Engineers. This will promote multiple-benefit projects to restore floodplain connectivity and give rivers room to breathe as a way to improve public safety, groundwater recharge, and fish populations. Restoring coastal wetlands and reefs also help protect communities from storms. 

Language to address water and power issues for the Klamath Project and nearby lands, including steps to align water supplies and demand. TU supported the legislation, which is a step toward broader restoration solutions for the Klamath, once one of the West's most prolific salmon and steelhead producers.

Boosting by nearly 100 percent the State Revolving Fund (SRF) funding authorization to help communities invest in safe drinking water and wastewater treatment, a needed increase to meet the growing demand for infrastructure improvements.
"The dropped Bureau of Reclamation provisions were important to watershed resilience and water conservation in the West to meet the challenges of on-going drought, and we are disappointed that this bipartisan package was rejected in the final WRDA bill," said Laura Ziemer, Trout Unlimited's senior counsel and water policy advisor. "However, there is still much good in the bill, and we salute the conference committee for its good work."
Meanwhile, a tag-team effort between TU's Government Affairs team, grassroots and allied organizations are working around the country to support Congressional action has sought to keep the Land and Water Conservation Fund (LWCF) from expiring on September 30. The LWCF is a unique federal program that converts royalties from offshore energy development into funding for habitat and open space conservation, new and upgraded outdoor recreation facilities, and improved access for hunting and fishing.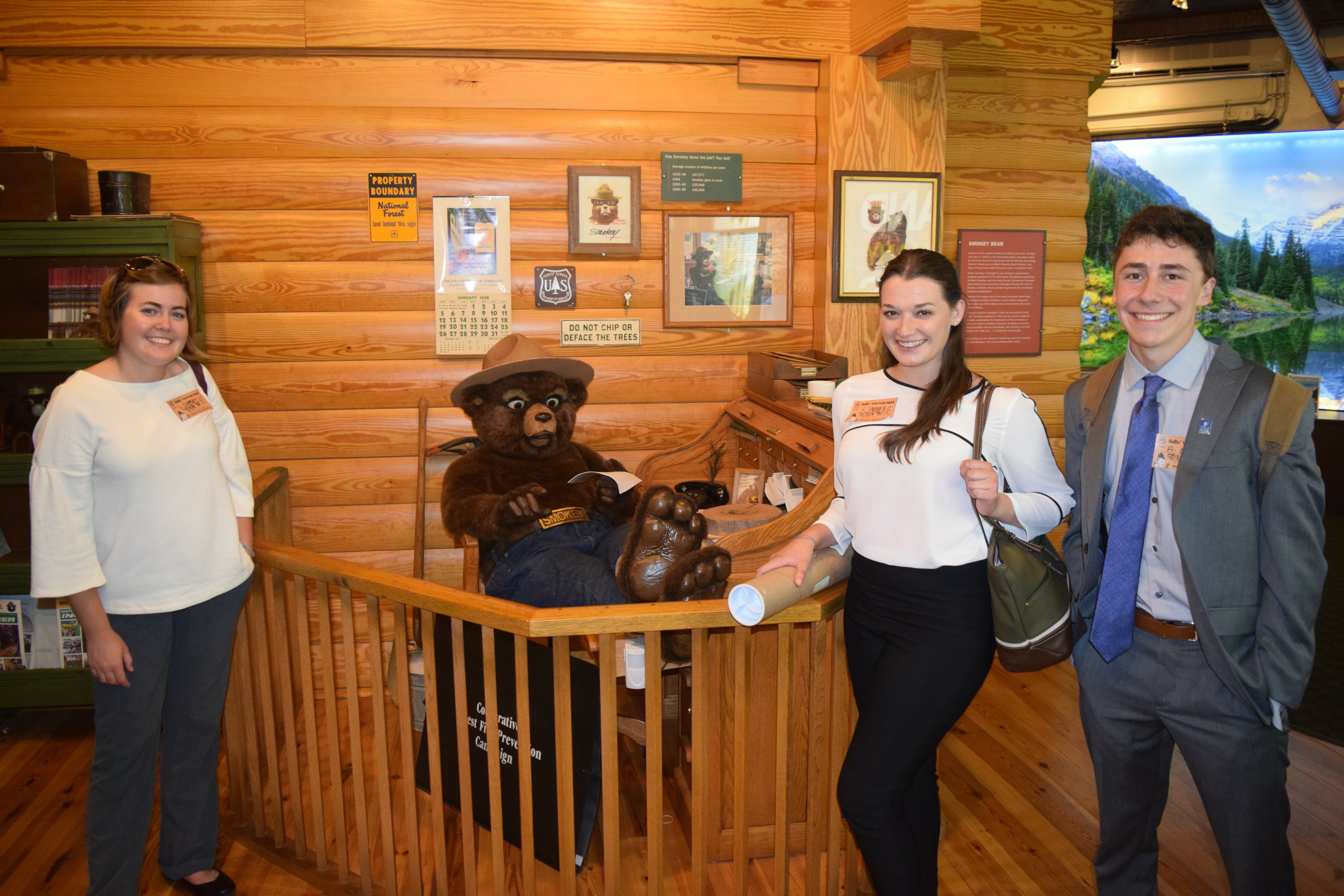 (L) The 2018 Odyssey Five Rivers team in Washington, DC urging reauthorization of the Land and Water Conservation Fund and helping TU advocate for other coldwater conservation priorities.
California produced a letter signed by 43 sportsmen's organizations and businesses, representing tens of thousands of anglers and hunters, urging members of the California congressional delegation to support permanent reauthorization and full funding for the LWCF.
Since 1965, the LWCF has provided nearly $170 million in funding in California alone for habitat conservation and enhancing opportunity for outdoor recreation. Projects funded through LWCF include new or improved facilities such as boat ramps, trails, campgrounds, parking areas, and fish cleaning stations, and acquisition of lands with high habitat or public access values for addition to existing parks and wildlife areas.
"There is no sporting opportunity without high quality habitat. Few government programs, at any level, have been as successful and important in conserving habitat and enhancing public access as the Land and Water Conservation Fund, utilizing zero taxpayer dollars," said Trevor Fagerskog, president of the Truckee River Chapter of Trout Unlimited. "We are down to the eleventh hour in keeping this valued program alive. Sportsmen and women need Congress to get this done."
The letter from California sportsmen's groups and businesses was delivered a day after a breakthrough in negotiations in the House Committee on Natural Resources. A bi-partisan compromise reached between Committee chair Rob Bishop (R-UT) and ranking member Raul Grijalva (D-AZ) would permanently authorize the LWCF, ensure equity between funding allocated to state and federal LWCF programs, and dedicate funding for improving access for hunting, fishing and outdoor recreation. Trout Unlimited lauded this significant progress.
TU's work in California to support reauthorization of the LWCF is mirrored in other states, including Kentucky, Pennsylvania, Wisconsin, Minnesota, Colorado, Montana, Nevada and Arizona. These efforts have included meetings and tours with key members of Congress to see firsthand the value of LWCF for their constituents, letters to the editor, and chapters and state councils calling on their Congressional delegations to make full funding and reauthorization of the LWCF a priority.
—Sam Davidson