I always look forward to this time of year, when the ice is newly broken off our nearby lakes, the black flies and mosquitos aren't too ferocious, and the resident fish are extremely hungry. Unfortunately, lake fishing in Alaska often plays second fiddle, and is too often taken for granted, when compared to our state's river and ocean fishing. That's too bad, because Alaska literally boasts tens of thousands of amazing still-water destinations.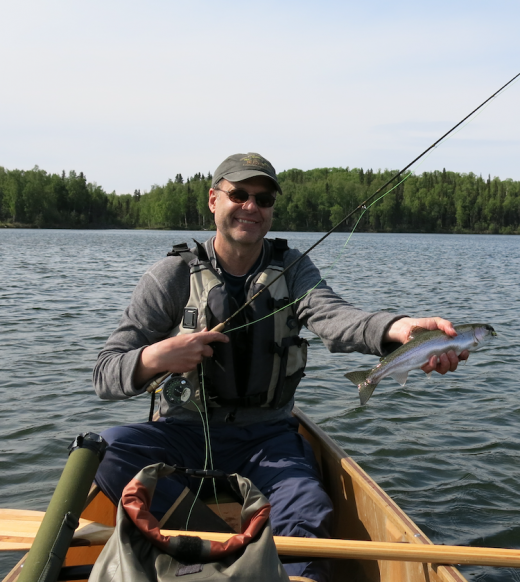 With so many options it is easy to find oneself on a lake all their own, and the beauty of lake fishing in Alaska is that it does not take a lot of specialized flies or technique. Fishers heading to the lakes for grayling, rainbow trout, and Dolly Varden will most likely want to arm themselves with an ultra-light spinning outfit or a 3- or 4-weight flyrod. Just about any small spinner or spoon is effective this time of year. Anglers preferring a flyrod will want to be prepared to hit the surface with mayflies, midges and caddis, or dip subsurface with their favorite streamer, Woolly Bugger, or leech.
A float tube or canoe is also a valuable piece of equipment. They allow the angler the ability to escape the thick brush that often lines lakes, and to reach productive water, the weed beds and shoals, that are so often out of range for shore anglers.
With so many species and so many bodies of water, it's not difficult to find a locale that will suit just about any angler. And if it's a springtime experience you are longing for, and one beyond the maddening crowd, anglers need look no further than Alaska's vast number of accessible lakes.
— Dave Atcheson