Fly fishing at Cinco Rios, Chile. Photo courtesy of Cinco Rios Lodge.
Want to hit some of the best fishing in the world with kindred spirits? Trout Unlimited, through its Griffith's Circle giving community, is offering some great options for 2017. They include: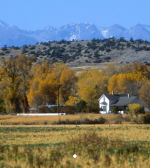 alt="" title="" />Harrison Homestead, Montana: Two dates at your private angling base camp in Montana's Paradise Valley. The Harrison Homestead is owned by the Vermillion brothers, longtime supporters of TU and owners of the world-famous angling travel service Sweetwater Travel. This fully-restored historic ranch is in the heart of some of the West's finest trout fishing, from the Yellowstone River to the famous Paradise Valley spring creeks to Yellowstone National Park just up the road. Start and end each day of guided fishing with a gourmet meal cooked for you in your own private Montana ranch. April 19-23, 2017 and again July 7-11, 2017: Four nights/three days — $2,000 per person, maximum of six guests. Sweetwater Travel will donate 15 percent back to TU. Price is all inclusive for lodging, meals, three days of guided fishing, and drinks. It does not include private water rod fees, fishing gear, fishing licenses or gratuities.
Cinco Rios Lodge, Coyhaique, Chile: Cinco Rios has spots available the week of March 4-11, 2017 – typically the most prime dry-fly fishing of the Patagonian fly fishing season. If you want the opportunity to avoid the end of our North American winter, and experience a sampling of the best fishing in Patagonia, Cinco Rios is an ideal place to do that. You'll have opportunities to fish famous rivers, from freestones that brawl out of the Andes to spring creeks that hold massive brown trout. Great food, great wine, flawless logistics… a savvy taste of Chile, and a good option for the non-fishing travel companion as well. Contact Cinco Rios owner Sebastian Galilea via email to book directly, and tell him you are from TU.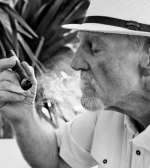 alt="" title="" />Cuba with Orvis Adventures: There are a few spots left for a unique opportunity to go to Cuba with TU's own Kirk Deeter April 7-14. Anglers will experience the history of Havana and then travel near the Bay of Pigs, where they will fish a flat that's 400,000 acres in size, with only a handful of boats on it. Awesome English-speaking guides, great shots at lightly-pressured bonefish and permit, and at least one day dedicated to chasing tarpon. But this is also very much about culture, music and history (you don't have to be a hard-core angler to appreciate this trip). Travel to fishing is a very easy two-hour ride, and the accommodations and food are top notch. Deeter has traveled and written about fishing all over the world for Field & Stream and others, and he's the editor of TROUT Magazine. This is the trip he chose. Here's the agenda, and to check on possible remaining availability and the exact dates of the trip, contact Jeremy Kehrein of Orvis Adventures directly.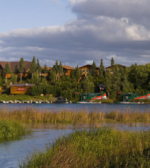 alt="" title="" />Alaska Sportsman's Lodge, Iliamna/Bristol Bay: Our friend and stalwart TU supporter Brian Kraft's lodge on the legendary Kvichak River is an unbeatable destination for anyone who loves giant, native rainbow trout—and this package, timed when the fish are packed into the river gorging to prepare for the winter—is the absolute prime time to find a 30-inch rainbow. The lodge is just below Lake Iliamna, and offers a full program of fly-out fishing in addition to the Kvichak at your doorstep, which means that you will fish all day, every day, regardless of flying conditions.October 1-5, 2017: Five nights/ four and a half days of fishing (depart Anchorage at 5 p.m., on Sunday, Oct. 1/return to Anchorage at 2:30 p.m., on Friday, Oct. 6). $7,875 per person, all inclusive, for up to 10 guests.
TU's Griffith's Circle community is made up of volunteers who give at least $1,000 annually to help Trout Unlimited make fishing better all across America. The community is named after TU Founding Father George Griffith, a staunch conservationist whose vision helps steer TU's work on the ground and in the halls of government today. While the trips are intended for Griffith Circle members, all TU members are welcome, and anglers will be welcomed into the Griffith Circle community upon registration for a trip. If you have questions about the Griffith Circle, click here, or call Lizzy Haymaker at (703) 298-9404.