Trout Unlimited's Gary Berti (center) accepts the U.S. Forest Service Volunteer & Services regional award from Clyde Thompson (left), Monongahela National Forest supervisor, and Mike Owen, the forest's Watershed Program manager. The Forest Service recently announced that TU had been chosen from among regional honorees as the national award winner.
Trout Unlimited's Eastern Home Rivers Initiative was recently presented with the Forest Service's 2016 Volunteers & Services Award for restoration work performed in and around Monongahela National Forest over a 10-year period.
"Trout Unlimited Eastern Home Rivers Initiative's team gets the job done quickly and effectively," said Forest Supervisor Clyde Thompson. "I'm proud to present them this award for their stream restoration work and volunteerism. I look forward to many more years of working with Trout Unlimited."
The program was recognized as the regional winner for the Volunteer & Services Award earlier this year, with Forest Service officials presenting the award to Gary Berti, who oversees all of TU's Home Rivers Initiatives in the East and who is based in West Virginia.
"It gives me, and all the staff in West Virginia, great pleasure and honor to perform this work," Berti said after learning that the program had earned the national award. "Frankly, there is nothing better to do than restore viable and sustainable trout habitat. It is a high contender to the best job to do if I ever won the lottery."
For more than a decade, Trout Unlimited has worked with a diverse set up partners to promote and accelerate restoration programs in West Virginia.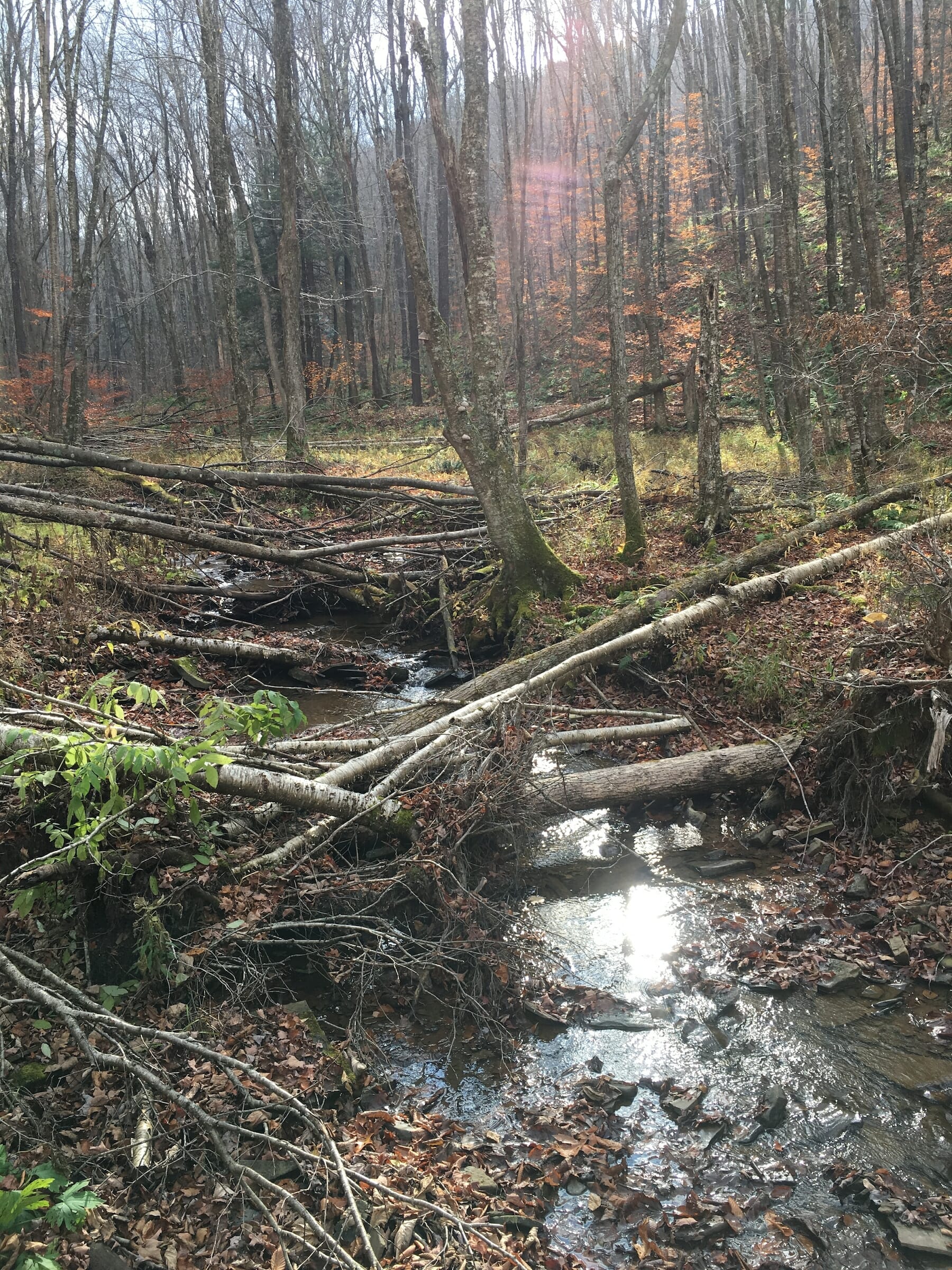 Highlights of their accomplishments include more than 30 miles of stream and floodplain enhancement (above), three fish passage projects, aquatic resource inventory and monitoring, reforesting 20 miles of riparian habitat, decommissioning more than 30 miles of road, pesticide treatments in 42 hemlock conservation areas, installation of fencing to protect about a mile of stream, and facilitation of two week-long training workshops.
Trout Unlimited implemented these projects with the assistance of a broad array of partners including the USDA's Forest Service and Natural Resources Conservation Service, U.S. Fish and Wildlife Service, state agencies, non-governmental organizations, academia, private industry, landowners, and their many dedicated volunteers.
"The crew in West Virginia are not simply modeling a new form of collaborative stewardship with partners such as the Forest Service, the Fish and Wildlife Service, and the NRCS," said TU President and CEO Chris Wood. "They are making their homes and their communities healthier. Better."