Identifying that mystery bird call is only a recording away with a new app. Courtesy photo.
By Brett Prettyman
There are few things that can distract me while fishing. I tend to tune everything out except the sounds of the water and wildlife. Watching certain species of birds flying erratically over the river has tipped me off to more than one stellar day on the river.
Listening to the birds in the background can be a relaxing when the fishing is slow. Sometimes, however, it can be frustrating. I'm a birder in the very basic definition of a birder. There are certain birds I can identify by call. Here in the West, my favorite is the canyon wren.
There are times, however, when I hear a call I can't identify. It doesn't happen much on my home water, but more frequently when I'm lucky enough to be fishing new water in a different state or region.
I don't typically have room to carry a guidebook. I've tried a couple of bird identification apps for my iPhone, but usually give up on them after a while. There is a new one I'm excited to try.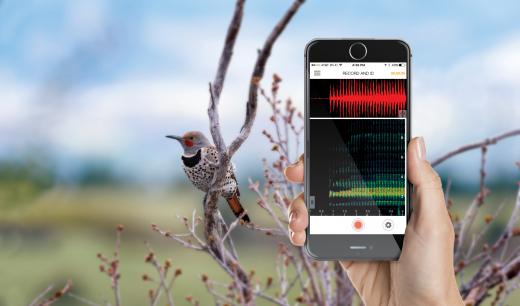 alt="" title="" />
The Song Sleuth app allows peopel to identify birds by recording calls. Courtesy photo.
The Song Sleuth app for iOS allows users to record the calls of birds. Once the recording stops the three most likely bird song matches appear on the screen. Users see illustrations – provided by noted bird artist David Sibley – of the birds and can click on recordings of each species to compare to calls they are hearing.
I know most of the birds I hear on the river while fishing my home waters, but I'm excited to have Song Sleuth available for trips to new waters where I am not as likely to recognize the calls.
Users can change the settings based on what state or province they are visiting in the U.S. or Canada. This allows for the most likely matches to appear.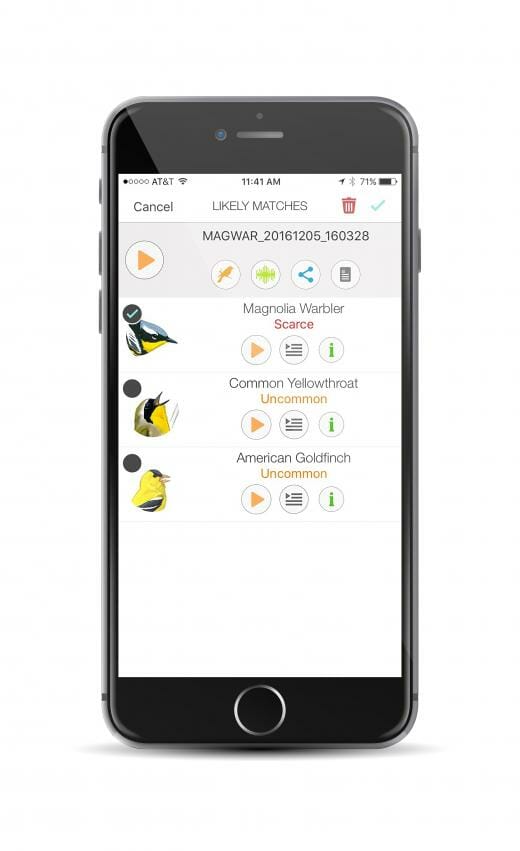 alt="" title="" />
The most likely matches for likley birds show up after the recording. Courtesy photo.
Thanks to the folks at Wildlife Acoustics creating a birding life list has never been easier. Once identified, users can geotag the recording, file notes on the sighting/hearing and even share the recording with others.
Wildlife Acoustics works with scientists and researchers recording birds and they included 200 of the most common birds as par to of the app. Song Sleuth is available from the iTunes store for $9.99. Android users will be able to obtain the app later this year.
Tight lines and happy birding.
Brett Prettyman is the Intermountain Communications Director for Trout Unlimited. He lives in Salt Lake City. His email is bprettyman@tu.org