By Jamie Vaughan
It's not by accident that the Rogue River in southern Michigan offers some of the best trout fishing in the state. This urban river, just minutes from sprawling Grand Rapids, boasts robust brown trout populations and some of the Great Lakes finest steelhead, reminiscent of a more remote, northern Michigan trout stream.
So how does the Rogue River support such healthy trout populations so proximal to Michigan's second largest metropolitan area? In addition to the unique topography and spring-fed tributaries that support the cold temperatures, much of the river corridor, and watershed, is forested. Nearly 30% of the land use in the watershed is forestland, and thanks to the foresight of residents back in the 1970s, Michigan's Natural Rivers Act was enacted to limit development along the river's corridor.
The recently created Rogue Forest Cooperative is bringing together stakeholders across industries to work collaboratively with the Rogue River community and further watershed protection and restoration efforts. Among other things, the program will encourage landowners to seek formal certification of their responsible forest management practices, provide discounts on tree purchases, and refer landowners to agencies that offer financial and tax incentives.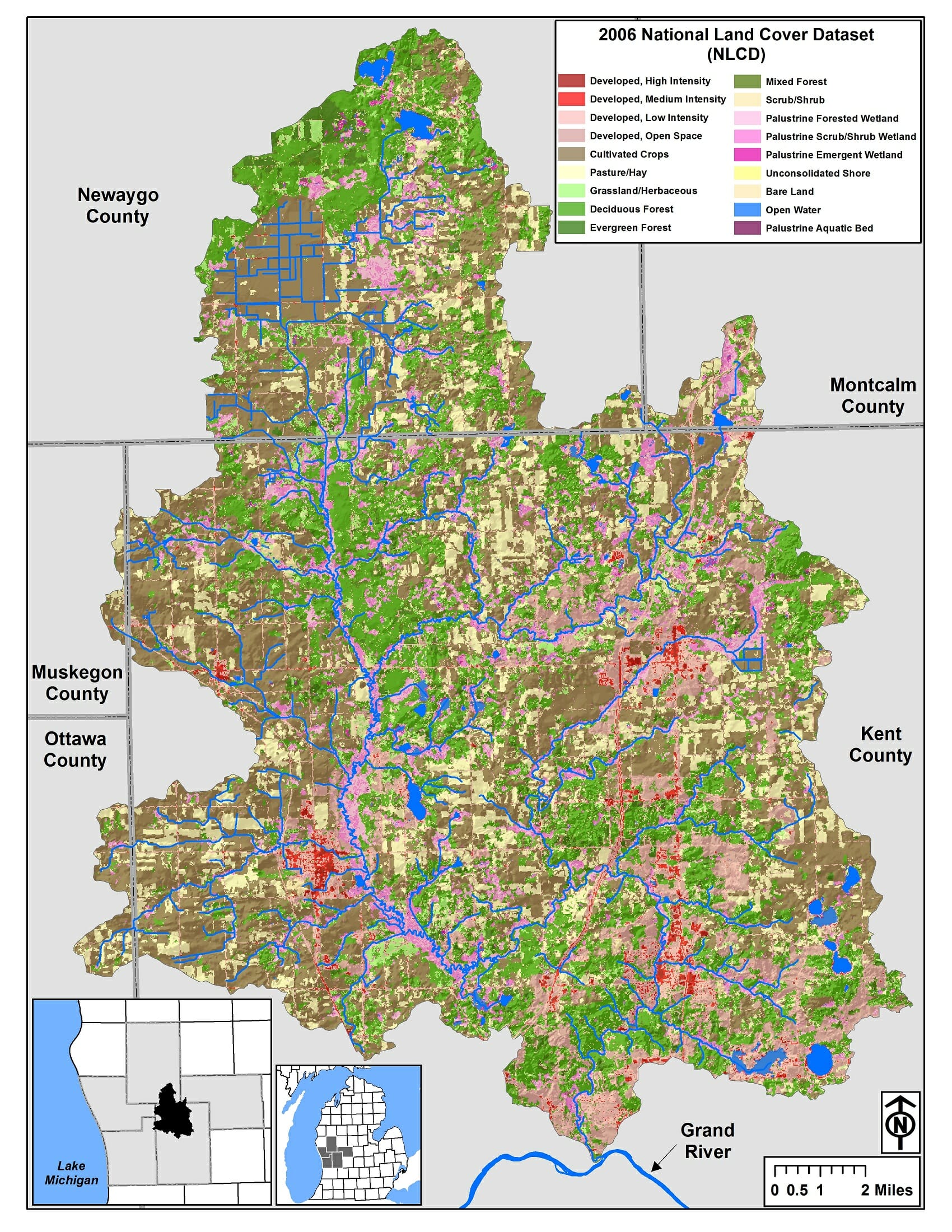 Rogue River Watershed Land Use Map
The Rogue River depends on healthy forests to support its trout populations. Forests filter pollution from surface water and recharge groundwater. Groundwater provides the clean, cold water that flows into the Rogue River, whereas water that runs off the land is often warm and polluted. Streamside forests help shade the water, keeping it cool, and its fallen leaves and twigs feed stream insects, which are great trout food. Fallen trees add woody debris to the stream which provide refuge for fish from predators. Forests also help keep soil on the land which reduces erosion and sediment in a stream, one of main sources of pollution in the Rogue River watershed.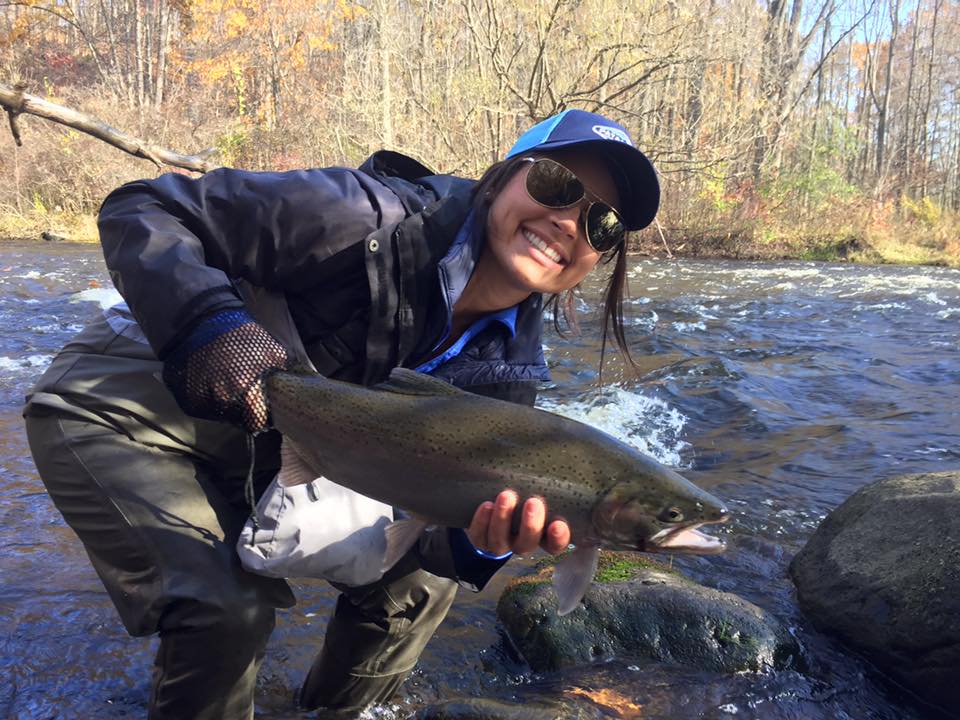 Local Rogue River Angler Maggie Peklo
The Rogue River Home Rivers Initiative recognizes the importance of local forests. Whether you own half an acre or 40 acres, your trees help protect this unique urban coldwater river. That's why Trout Unlimited is teaming up with Michigan Tree Farm Program and the Kent Conservation District to work together to promote active and responsible forest management in the watershed and grow more trees along the Rogue and its tributaries. To accomplish this, Trout Unlimited and Michigan Tree Farm created the Rogue Forest Cooperative, a local group of landowners interested in: planting trees along the river, maintaining healthy, productive forests, exploring economic opportunities, and certifying their forest management.
Forest certification is a system to show society that landowners are managing their forests responsibly. To incentivize tree planting in the watershed, the Kent Conservation District is now offering 30% off their tree sale to landowners who certify their forests, and the same discount to landowners who own property along the Rogue and its tributaries. There are also tax incentives, financial assistance, and other benefits for forest landowners through programs like the Qualified Forest Program, Regional Conservation Partnership Program, and Tree Farm.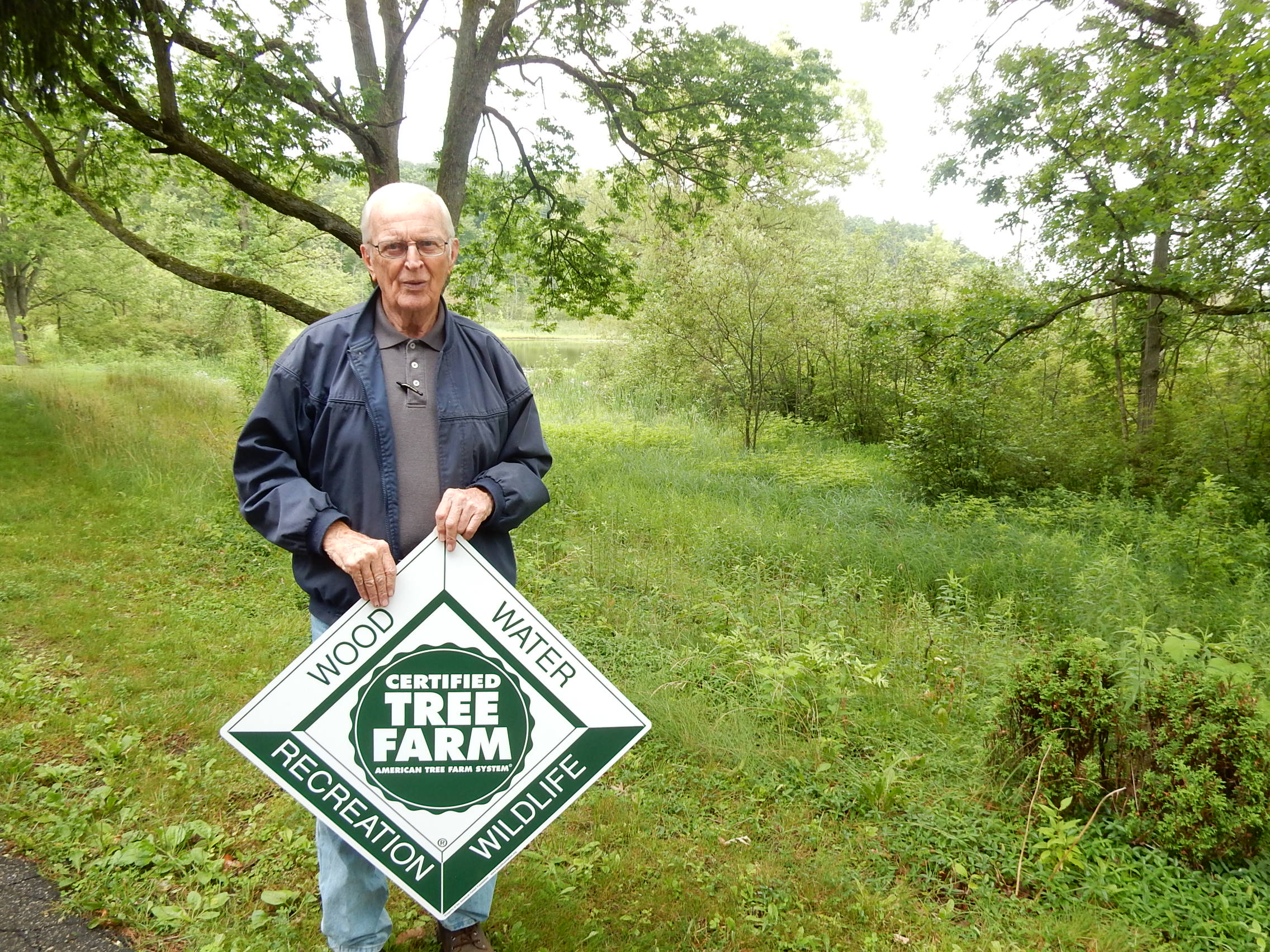 Rogue River Watershed Tree Farmer Stu Cok
The Rogue Forest Cooperative is a local effort for the statewide initiative 'Forests For Fish', a three year project funded by the U.S. Forest Service and hosted by the DNR's Forest Stewardship Program.  Forests for Fish bring together foresters, loggers, and fisheries biologists to promote the message that "Michigan's forests provide abundant clean water and quality fish habitat."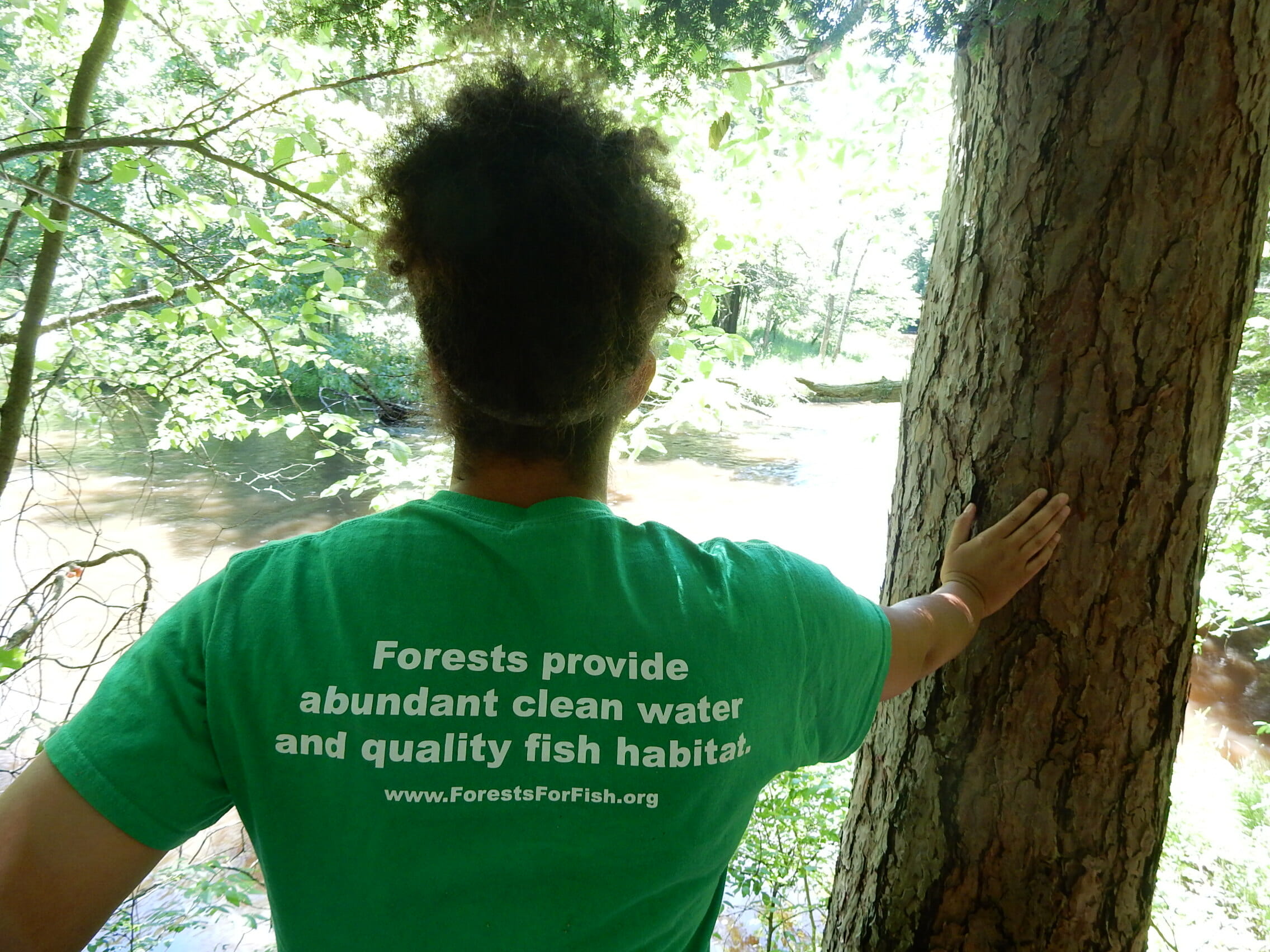 Michigan Forester Nia Becker
Advice and Financial Assistance for Landowners in the Rogue River Watershed: Contact Conservation District Forester: Nick Sanchez at nick.sanchez@mi.nacdnet.net
For more information about the Rogue River Home Rivers Initiative, contact Jamie Vaughan at jvaughan@tu.org
Jamie Vaughan is TU's Rogue River Home Rivers Initiative coordinator.