Good Tunes, Good Times and Tight Lines!
Hard to argue with that.
When I asked Ben Noland recently if he'd be interested in supporting Trout Unlimited and my steelhead conservation work in the west, he immediately replied, "Of course, the biggest trout I ever caught was an Idaho steelhead!"
Ben passed me along a photo of the steelhead and he signed his newly launched company, Pesca Muerta, on as a TU Business Member. Ben is excited to be working with TU, and we're excited to have Pesca Muerta on board. The company designs and develops premium sportswear and leisurewear that is as functional on the water as it is comfortable around town.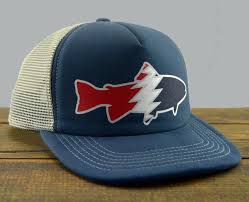 I can vouch for the gear, it's comfortable, functional, and affordable. I've especially enjoyed their Performance Apparel and Artist Series.
We're happy to have Pesca Muerta on board!
#Repthepesca, PescaMuerta.com, Conservation at Pesca