At the beginning of 2020, Trout Unlimited in Alaska launched the Save Bristol Bay Guide Ambassador program to connect hunting, fishing and bear-viewing guides who work and live in the region with resources to help fight the proposed Pebble mine in a critical, decision-making year. 
Meet the 2020 Save Bristol Bay Guide Ambassadors.  
45 Guide Ambassadors joined the program, and as they spent spring preparing for clients eager for trophy trout on the Kvichak River, or the hunt of a lifetime through the Tikchik Mountains, they also were busy getting dialed in on Trout Unlimited's strategy for stopping the mine that has threatened their jobs, livelihoods and communities for nearly two decades.
Throughout their respective seasons, Guide Ambassadors shared updates with clients on the status of Pebble, directed their fellow-guides on how to take action for Bristol Bay, and shared their vast knowledge of the fishery with TU staff.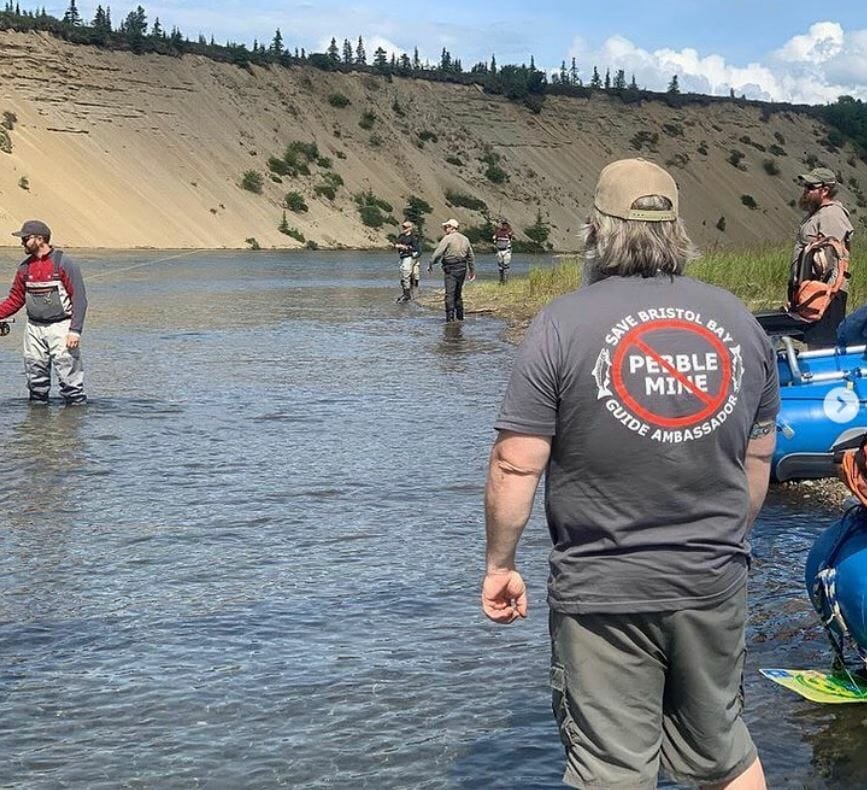 After guiding long day trips, or coming back after weeks of leading raft trips through southwest Alaska, Ambassadors got to work to be advocates for the resources that their very jobs depend on. They submitted Op-Ed's calling out Alaska's Governor Dunleavy for his continued support for the foreign mining company. They got on social media to talk about what's at stake in the region. They made videos thanking the Army Corps of Engineers for holding Pebble accountable in the permit review process.  
The Save Bristol Bay Guide Ambassadors went above and beyond in making sure that the place they work, live and play is safeguarded from terrible ideas like the proposed Pebble mine. Trout Unlimited couldn't be more grateful for their work and dedication to the resources of the region.  
But while Pebble was defeated in 2020, we know that our collective work isn't done. Bristol Bay isn't safe until we have permanent and durable protections in place for the streams, rivers and wetlands of southwest Alaska. In 2021, Trout Unlimited and our partners will advance higher levels of protection for Bristol Bay that will ensure Pebble (or any other mining company) won't have the opportunity to destroy the clean water and healthy habitat of the region in the future.  
And once again, we are going to need the help of guides to spread the word, direct passionate hunters and anglers toward taking action, and speaking up for the protection the region needs and deserves.  
Trout Unlimited would like to invite guides who will be employed in the Bristol Bay region in 2021 to apply to be a Save Bristol Bay Guide Ambassador before March 1st, 2020.