By: Jenny Weis
Eating delicious, wild, Bristol Bay salmon in your home just got easier thanks to TU Gold-level business member, Pride of Bristol Bay. (Click to order!*) Let me tell you why I'm so excited about this.
Fishing Bristol Bay is amazing in its own right. The trout are enormous, the landscape is remote and quiet, and the rivers are clear and cold.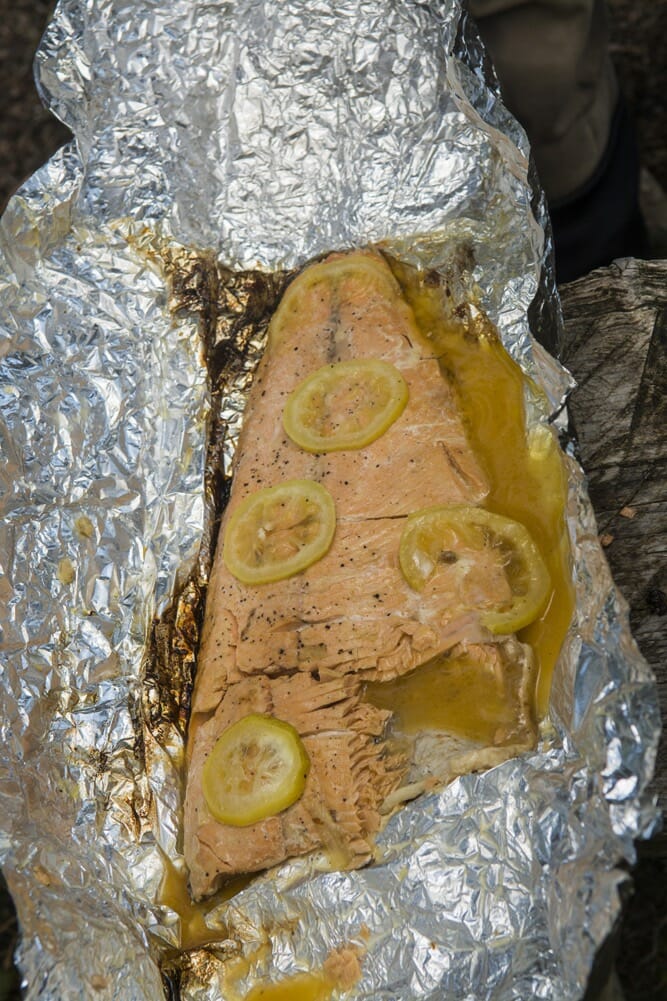 Though very little is needed to make a day on the water here better, the region has more and more surprises up its sleeve to create the best fishing experience ever. As someone who is admittedly pretty much always hungry, one that always come to mind for me is a Bristol Bay shore lunch.
Sitting in the gravel in your waders eating a cold sandwich, an apple and munching from a bag of trail mix will get the job done, don't get me wrong. But in Bristol Bay, cold sandwiches are replaced by fillets of wild salmon – fresh out of the water, tossed in tinfoil, and cooked over the fire with a pat of butter. It really doesn't get much better than filling up on omega 3s while staring out at a remote river and telling fish tales.
Though I know this experience isn't possible for every TU member across the country, today our fisherman friend, Matt Luck, is bringing this one step closer to reality.
Today, Matt's TU gold-level business, Pride of Bristol Bay, is launching its national home delivery program. This means you can have delicious, sustainable Bristol Bay sockeye shipped directly to your front door.
Better yet, each shipment placed through Pride of Bristol Bay* helps Trout Unlimited's efforts to protect Bristol Bay from the Pebble Mine proposal. Matt donates 10 percent of his profits to ensuring the rivers that provide for us today can continue to do so for many years to come.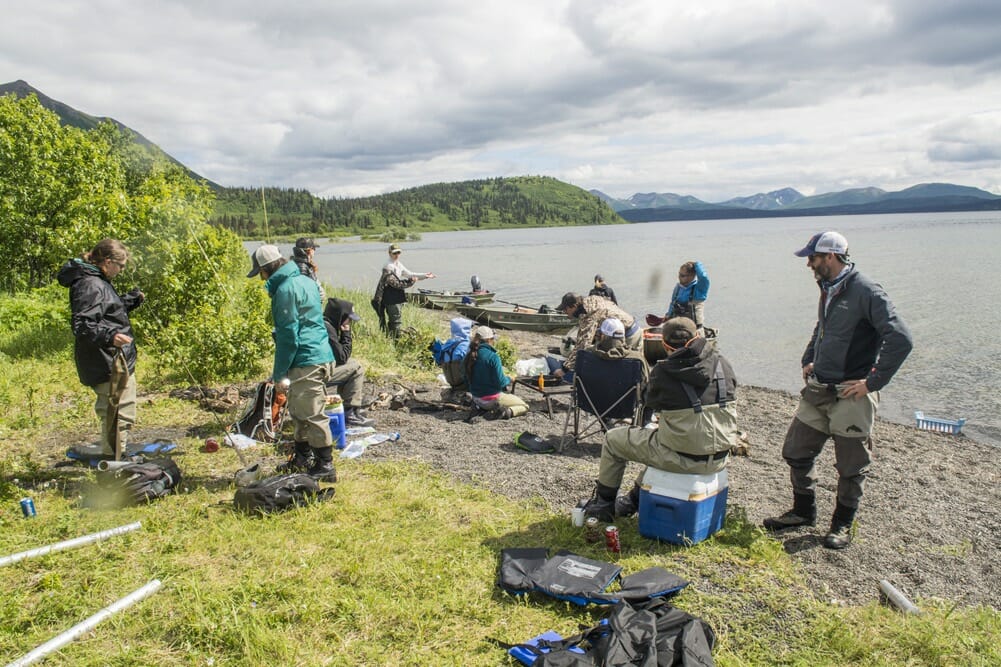 Pictured above: Eating lunch on the shore of Lake Aleknagik. Photo by Rich Johnson
By purchasing from Pride of Bristol Bay, not only are you getting the best wild salmon on the planet (literally), you can also feel good about supporting critical work to ensure Bristol Bay is around for future generations to use and enjoy.
Though a shipment from Matt doesn't come with the zing of your reel or a campfire and tin foil, it does come with the best wild salmon in the world and a commitment to ensuring Bristol Bay's waters remain healthy and available for your next trip.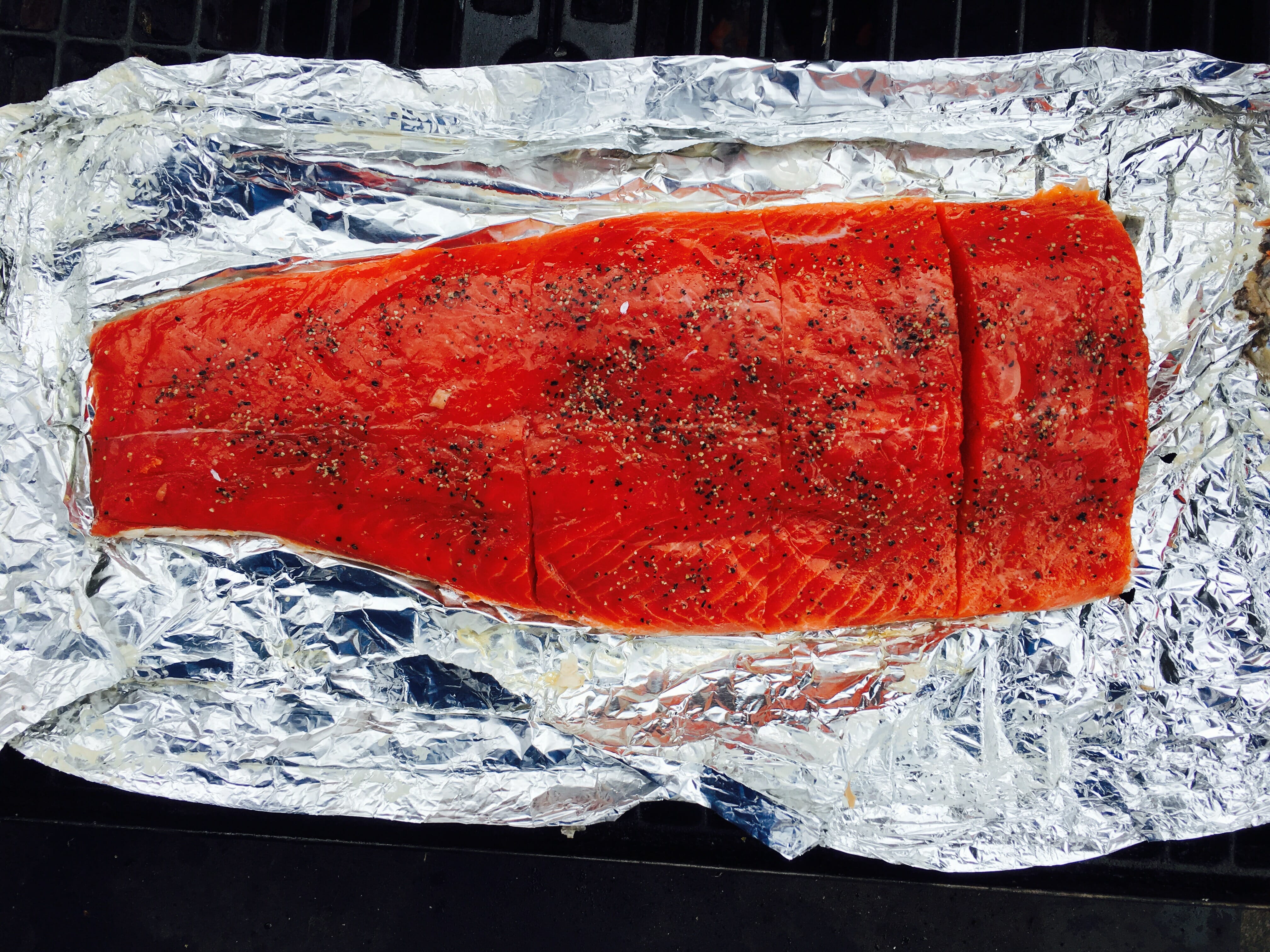 I encourage you to taste the "Pride of Bristol Bay" for yourself and re-create your own Bristol Bay shore lunch moments at your home with your family and friends. The rivers, businesses, and people of Bristol Bay will thank you. And once they take their first bite – so will your guests!
Click here to place an order today.*
*LIMITED TIME SPECIAL! use code: bristolbayforever for a discount of $1.00/lb. (Valid until 11/1.)
Feel free to share this with your family and friends!
Jenny is the Communications Director for the Alaska Program of Trout Unlimited. She lives in Anchorage.