The Oregon Council of Trout Unlimited is proud to announce that Terry Turner and Dick Hollenbeck are the newest recipients of the Forest Service's Rise to the Future Award. Both Turner and Hollenbeck hail from the Clackamas Chapter of Trout Unlimited (TU), where they have each served in various leadership capacities. Dick Hollenbeck also served for many years as Conservation Chair for the Oregon Council of Trout Unlimited (OCTU), and Terry Turner continues to serve as Council Chair for OCTU.
The Forest Service nominated Dick and Terry for the "Partnership" category of the Award, in recognition of their service to fish and water restoration projects—and youth education work— in the Clackamas and Sandy River basins of northwestern Oregon. Much of their work has been in the Mount Hood National Forest, with initiatives including: fish reintroduction, sign placement, youth and adult fly fishing camps, weed removal, and participation with federal agencies and private corporations on fisheries issues.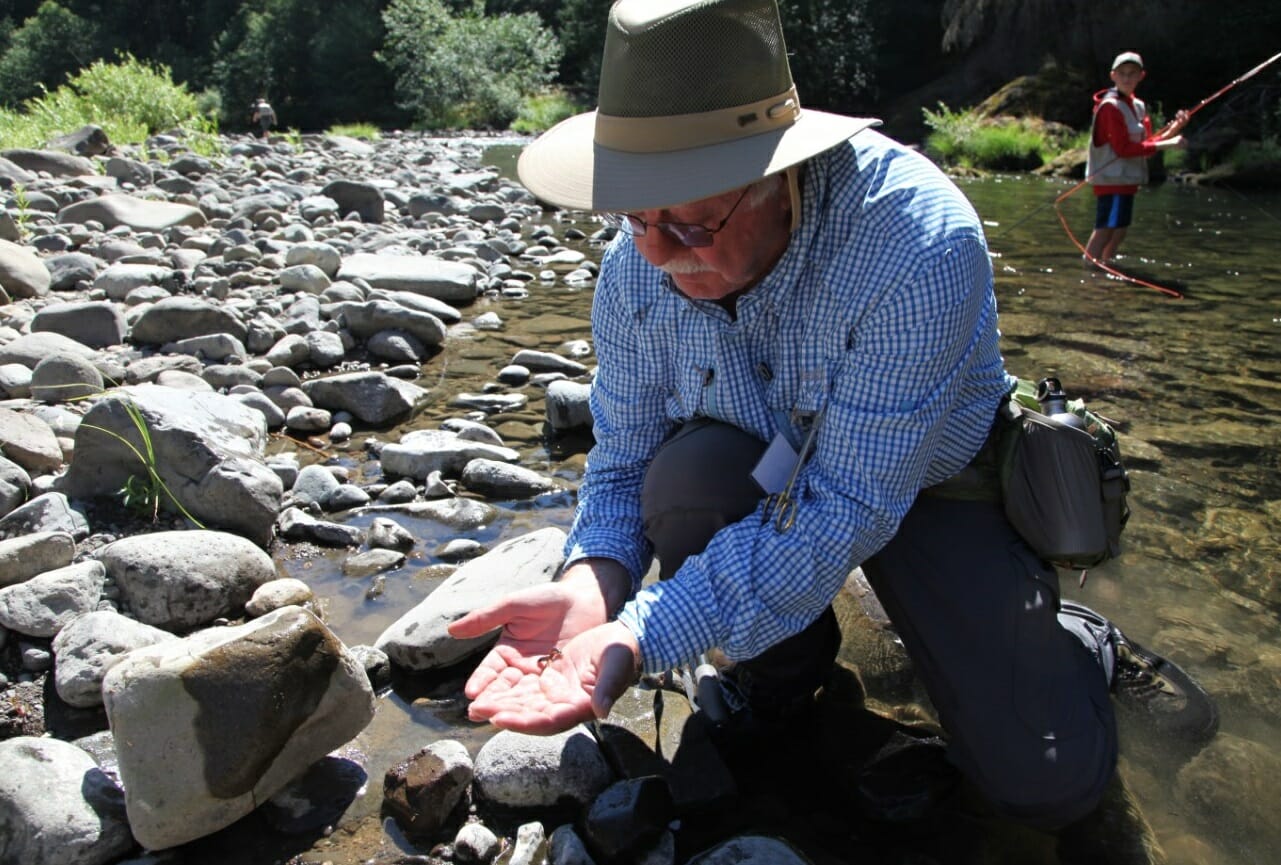 The Forest Service's nomination form provides colorful anecdotes of each man's dedication to TU's coldwater conservation cause. Of Dick, the Forest Service wrote, "Although retired, Dick participated in bull trout redd surveys in Pinhead Creek, the main bull trout spawning stream in the Clackamas watershed. This large, icy cold spring-fed creek is loaded with down wood, both large and small, and a maze of braided channels covered with overhanging. This tough environment is difficult at best for even the most enthusiastic surveyor to navigate. When the USFWS asked the Forest Service to explore opportunities for placing signs in the Clackamas watershed to inform the public of bull trout presence and advocate for their protection, Dick quickly took the challenge to Trout Unlimited on behalf of the Forest Service." Dick then received a grant for educational signs on bull trout, and with the help of his chapter, installed the beautiful signage at access points throughout the basin.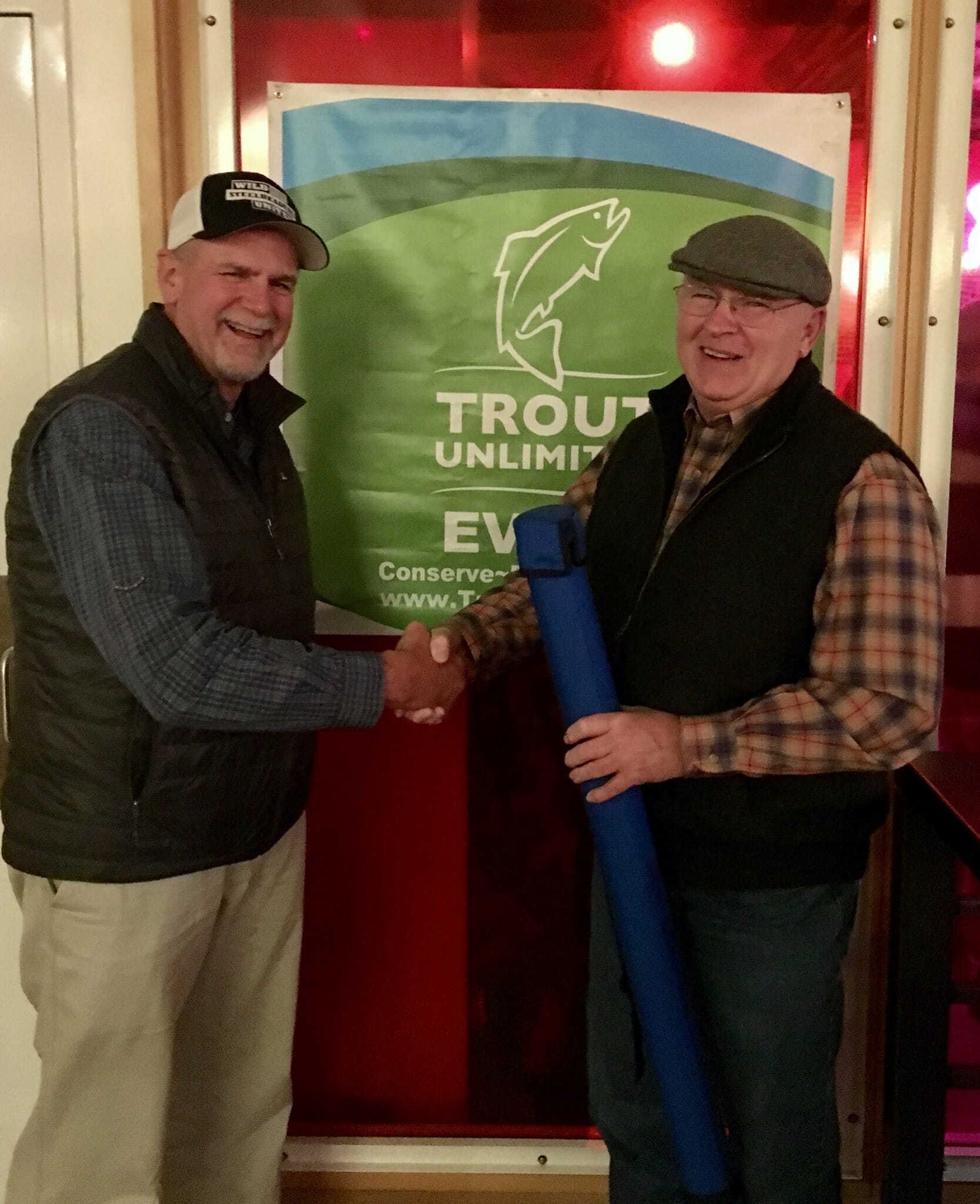 On Terry's nomination materials, the Forest Service noted that, in addition to his service at the chapter and council levels, "Terry participates in a broad range of TU efforts across Oregon that enhances Forest Service programs on several Forests. As an example, over the last 1.5 years, Terry has volunteered to be the Salmon SuperHwy Partnership Coordinator, leading this diverse partnership to provide fish passage to coastal rivers and streams in the Tillamook and Nestucca drainages of Oregon." Mercifully for Terry's schedule, Trout Unlimited recently hired a full-time staff person to take over this workload!
Terry Turner and Dick Hollenbeck are traveling to Washington D.C. this week to accept their awards from the Forest Service. While on the east coast, they will meet with TU President Chris Wood. Please join us in congratulating Terry and Dick for receiving the United States Forest Service's Rise to the Future Award.