By Michael Gibson
Idahoans of all stripes descended on the Idaho Statehouse steps en masse on Saturday to show their support for keeping public lands in public hands.
Touted as the "largest public lands rally in the West," nearly 3,000 public landowners braved a rainy, blustery morning to let politicians and would-be land grabbers know to "keep your hands off!"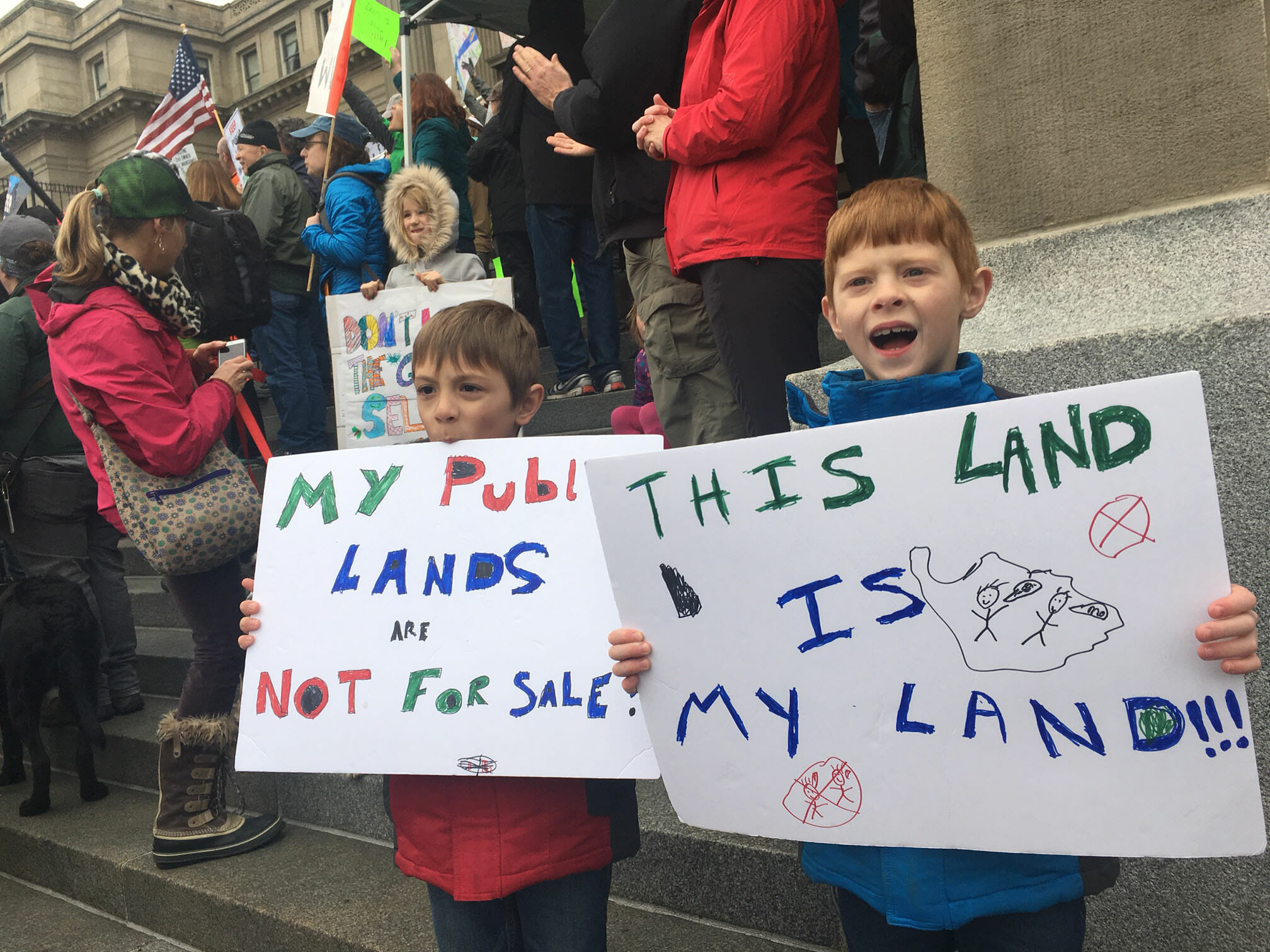 alt="" title="" />What I saw on Saturday was, first and foremost, Idahoans with a passion for all things outdoors. There were anglers, hunters, hikers, mountain bikers, horse packers and yes motorized enthusiasts all coming together for a common cause. We may disagree at times about whether this road or that road remains open or closed or whether this acre or that acre is designated wilderness. But by keeping public lands public, we have the opportunity to sit down at a common table and work through those discussions.
Unless we all stand united in our support for these lands, politicians will continue to rearrange the chess pieces and use our division against us. Collaborative management of our public lands can be tedious and time consuming. Compromise can be uncomfortable and take us out of our "safe zone".
It is hard work, but work worth doing. The alternative is a slow, steady march towards liquidation and arriving to your favorite backcountry sanctuary only to be greeted with a shiny new "No Trespassing" sign.
It is time we all put aside the things that sometimes divide us and look at the big picture of what we all have in common, a love for wild places and the inherent notion that public land ownership, and continued access to it, is equally important to all of us.