As the season kicks off for anglers and boaters on Montana's famous Smith River, a proposal to place a copper mine next to one of the Smith's most important tributaries continues to move forward.
Tintina Resources, a small Canadian mining company without any history of operating mines, has proposed to place its large underground Black Butte copper mine next to Sheep Creek, perhaps the most important trout spawning tributary on the Smith.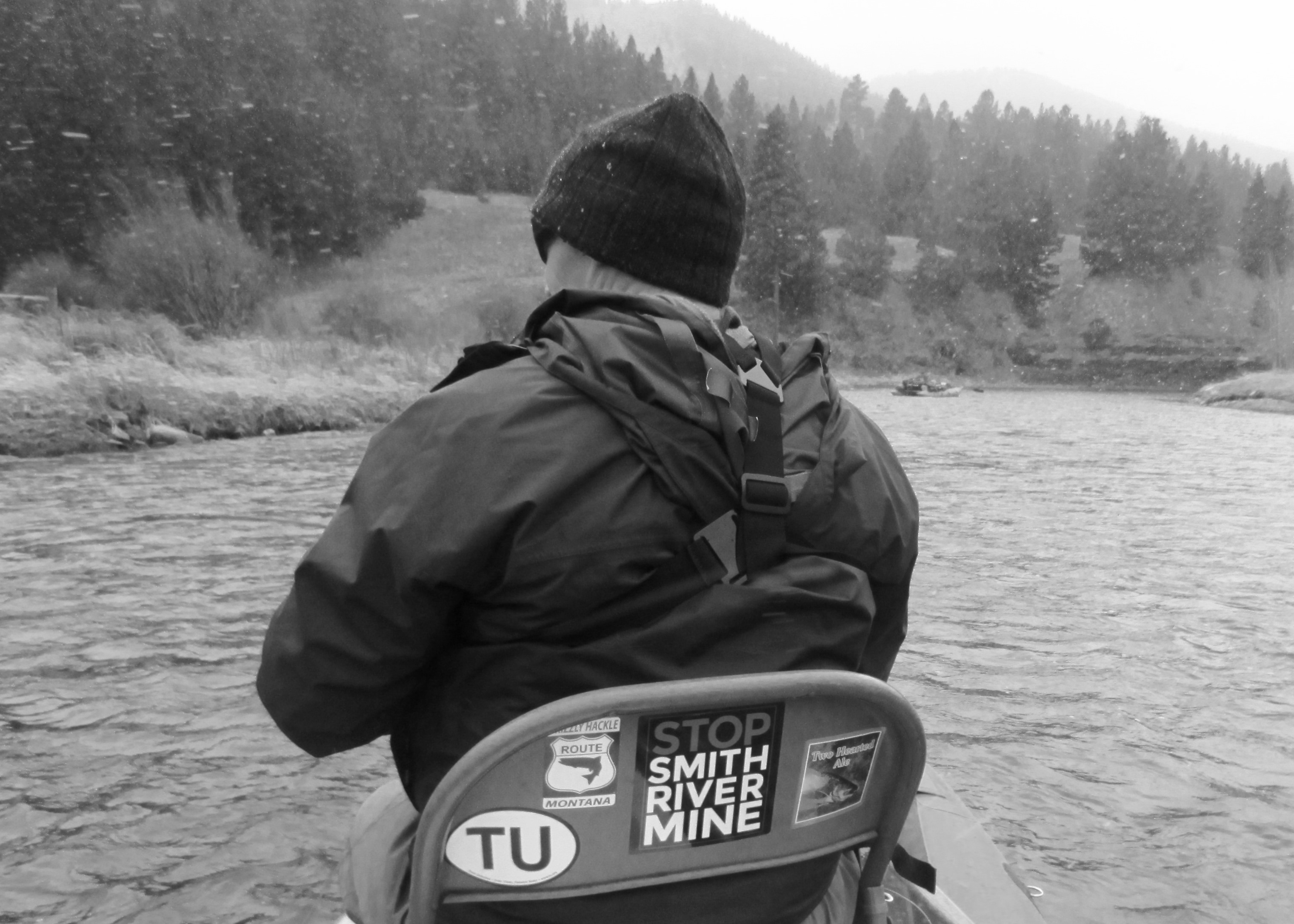 Located northwest of White Sulphur Springs, Sheep Creek, according to biologists, accommodates 50 percent of the tributary spawning in the Smith River watershed.
"As goes Sheep Creek, so goes the quality of trout fishing in the Smith River," says Tom Reed, Northwest Director for TU. "The Smith's wild rainbow and brown trout are the foundation for a recreational fishery that state economists estimate generates $4.5 million a year for Montana's economy. It's a sustainable resource. A boom and bust mine with an estimated life of 11 years and the potential to harm the fishery is simply not a good idea."
Impacts the Black Butte mine pose for the Smith River watershed include:
Reduced streamflows in Sheep Creek because of pumping of connected groundwater.
Ongoing disposal of groundwater enriched with arsenic, other metals and nitrates from blasting compounds that could end up in nearby drinking sources and streams.
Acid mine drainage that will include toxic metals and which could occur in perpetuity, saddling future generations with the cost so collection and treatment.
Because of its popularity, floating the Smith requires a permit obtained through a lottery. While the majority of applicants are from Montana, residents of Colorado, Idaho, Washington and Wyoming make up the majority of other applicants.The 56-mile permit-only reach requires 3-5 days of floating and camping in stunning canyon country. The river features chunky wild brown and rainbow trout. More than 8,000 people applied to float the Smith in 2015. In any given year, only about 1,000 draw a permit.
"Blue ribbon fishing, wildlife, scenery, history – there's not much the Smith doesn't have," continues Reed. "For anglers and others who value beautiful rivers, the Smith has the complete package. To risk throwing that away for a short-term, risk-laden mine is short-sighted."
Tintina has yet to release specific details on the mine, but the company continues to court investors from around the globe. In 2014 an Australian mining company bought a majority share of Tintina. The company says it plans on submitting a formal application to mine to the State of Montana in fall of 2015.
Until then, Trout Unlimited asks anglers to contact Montana Governor Steve Bullock and tell him not to approve a mine in the Smith River watershed if there is any risk of harming fish or polluting and drying up nearby streams.
"Tintina is telling anglers the mine poses no threat to the Smith's fishery," Reed says. "But history tells another story. Mining companies, including in recent years, repeatedly promise to protect water quality and fish, but more often than not the promises remain unfulfilled and the public is left with a dead river and multi-million dollar tabs for cleanup."
For more information, go to smithriverwatch.org. Contact Governor Steve Bullock at Capitol Station, Helena, MT 59620.