No one is born a leader.
Each of us is molded and impacted throughout our leadership journey, mentored by experiences and people. It's important to take time to reflect on our leadership story. It not only fills us with gratitude for where we have been, but it also gives
us the opportunity to register our potential impact for others.
When I think back upon my own leadership story, I cringe a little.
Coming out of college I was bright eyed and bushy tailed, ready to take on the world. In retrospect I am shaking my head. I graduated from college, presented at a conference and got in my pre-packed vehicle after the speaking engagement to drive across the country to my new life as an environmental restoration team leader. To say that the first few months were hard would be an understatement. I was the youngest on the team with comparatively limited life experience and I was to lead this motley crew in the rainy Pacific Northwest for 40 hours of tree planting and invasive weed removal each week. After a few months, I decided to carve out time to attend a local volunteer coordinator association meeting. I needed some guidance.
There I met Bernie. She approached me immediately to introduce herself and learn more about who I was and what brought me to the room full of people who looked nothing like me. I introduced myself and found a seat in the back of the room. No one else talked to me the entire meeting.
I went back to my life and a few weeks later I received a phone call. It was Bernie. She invited me to coffee and I accepted her invitation. At coffee, she inquired about my goals. After asking about my first association meeting impression, she invited me to attend their next meeting. And I did. It took me a few meetings before I realized that Bernie was on the association board. She checked in on me at every meeting and often called between meetings. I found her to be a great coach and appreciated her taking an interest in my professional development. Before long she was asking for my perspective on challenges she faced.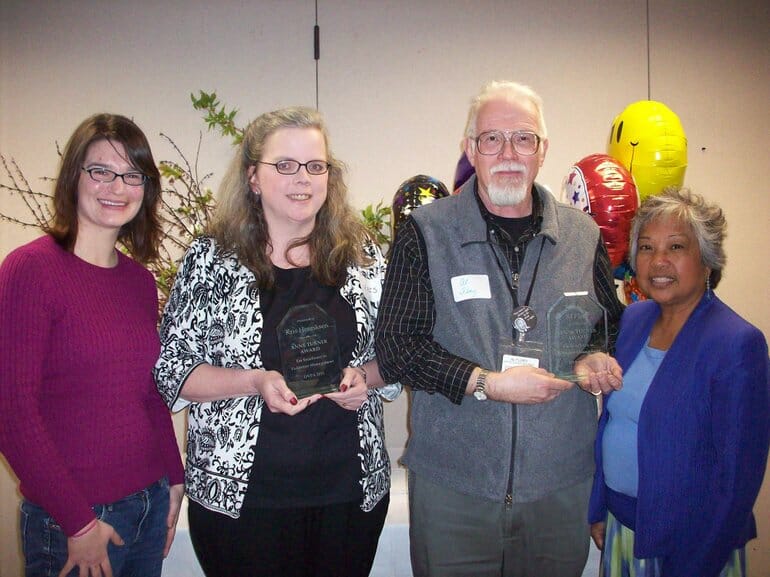 At one of our coffee meetings, she asked me if I had any interest in joining the association board. Having never thought about it before, I was caught off guard. She shared that she thought I would be a great fit as a general board member and shared a position description. She implored me to think about it. When she called two weeks later, I shared with her my interest in a board nomination.
With Bernie and the association's support, I went on to become the board co-chair which was a fulfilling position that I tackled with Bernie as my co-chair. I was able to lead a thoughtful team and create opportunities for others to evolve their leadership with Bernie's mentorship. In looking back, I am not entirely sure I would be where I am today without the support of the association, especially Bernie.
One does not rise to leadership without support. Each leader experiences a leadership journey.
In TU, individuals are drawn to our conservation mission and become members. Members exhibiting interest are invited to become committee members. Committee members are mentored and grow to run for executive board positions. Leaders continue the cycle by creating space for new members to cultivate their leadership through mentorship and opportunity. There is a lot of opportunity to impact someone's leadership journey.
Who's your Bernie? How can you be someone else's Bernie? How might you empower others as they write their leadership story? There are many ways to intentionally empower a future leader:
• Leadership Recruitment: Discuss the importance of on-going leadership cultivation with your team. Discuss gaps in skills, perspectives and talents. This may result in the creation of a leadership committee or the entire team may draft a potential leader list and identify next steps to build leadership.
• Mentorship: Leadership journeys often include meaningful interactions with impactful people who have invested in that individual. Consider inviting a potential leader to talk about their interests and goals while fishing. Give some time before inviting them to go on a site visit or join a related committee. Check in with them in regard to their interests, goals and satisfaction to gage next steps. Encourage knowledgable leaders to share their skills with others, both formally and informally. In some cases this is a 15-minute topic with rotating "teachers" during a board meeting.
• Leadership Investment: In addition to an investment of time, consider including leadership development in your planning. Having the ability to send an emerging leader to an inspirational regional meeting, council meeting or other development opportunity can really set the course for their success and your chapter's success. Many chapters and councils build this investment into their budget, their fundraising plan and their training plan as they require the attendee to share information with the team.
• Appreciation: Some boards create a committee to draft and implement a thoughtful appreciation plan to share gratitude for current leaders as well as evolving leaders. Depending on the individual, this may include sharing gratitude for their efforts at a public event, a special social media post or a note with a token of appreciation. Appreciation is an important piece of leader satisfaction.
It takes a village to cultivate a leader who will carry on our conservation legacy. If you would like to learn more about leadership recruitment and mentorship, please contact Lisa Beranek at Lisa.Beranek@tu.org.