By Mark Taylor
NEW MARKET, Va. — When it comes to restoring populations of trout and salmon, Trout Unlimited has a pretty simple philosophy: Take care of the habitat and the fish will take care of themselves.
Our history is full of success stories of imperiled fish populations rebounding when provided with a habitat nudge, be it improved stream conditions or improved access to habitat by removing or repairing barriers such as dams or perched culverts.
But that approach needs an important thing to work: a seed population.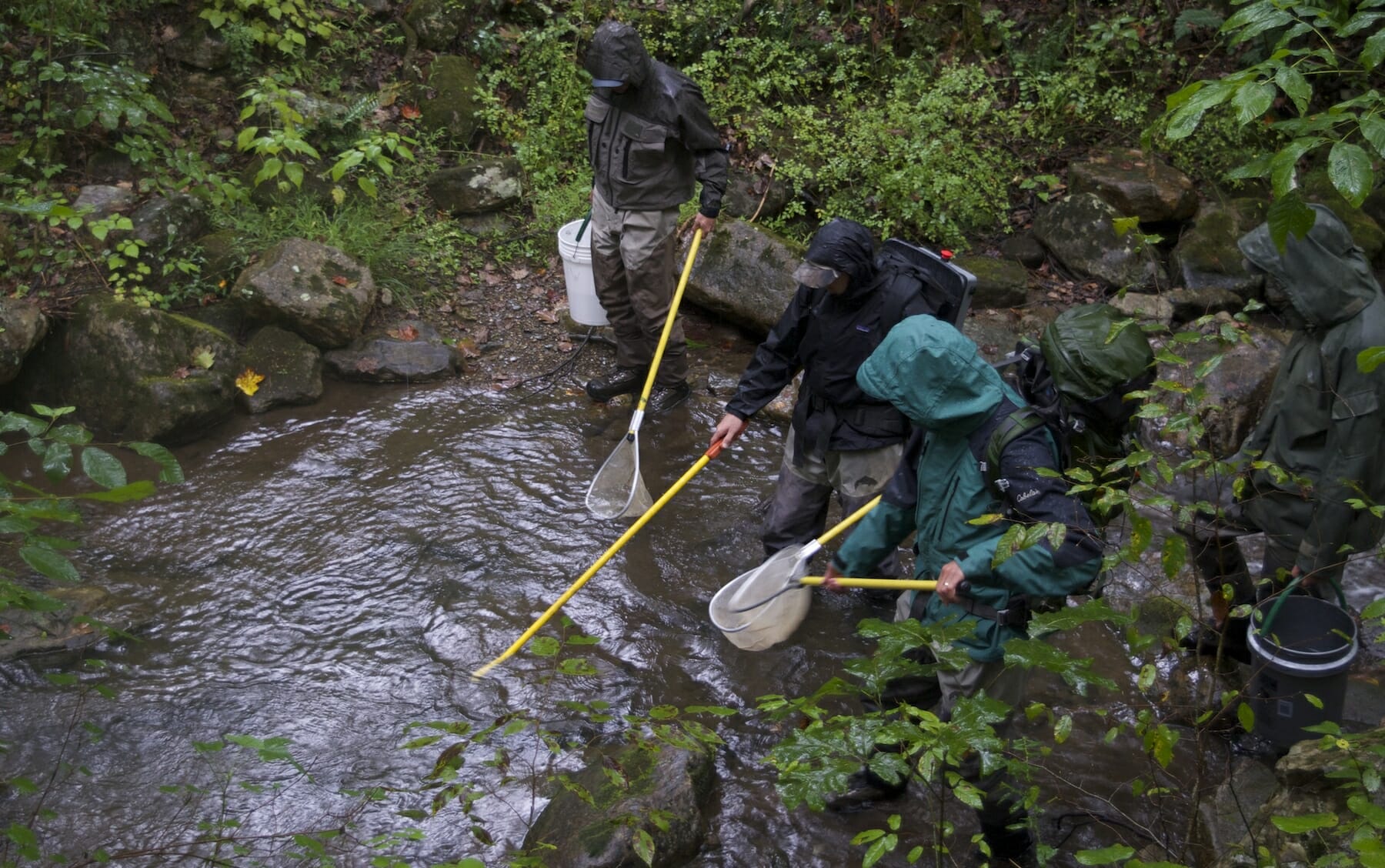 Instead, Coffman and several staffers from the Department of Game and Inland Fisheries spent a few hours on a recent rainy morning collecting wild native brook trout from two streams not far from Passage Creek. Both had been found to have robust populations of Virginia's only native trout so were a good choice to provide the fish for reintroduction.
The team measured and weighed the small brook trout and also took a small clip from a fin from each fish for DNA sampling before putting the roughly 150 fish in an aerated tank for the short drive to their new home.
At the Passage Creek restoration site the team members hauled the fish from the truck to newly formed pools. Releasing the fish took far less time than collecting them had.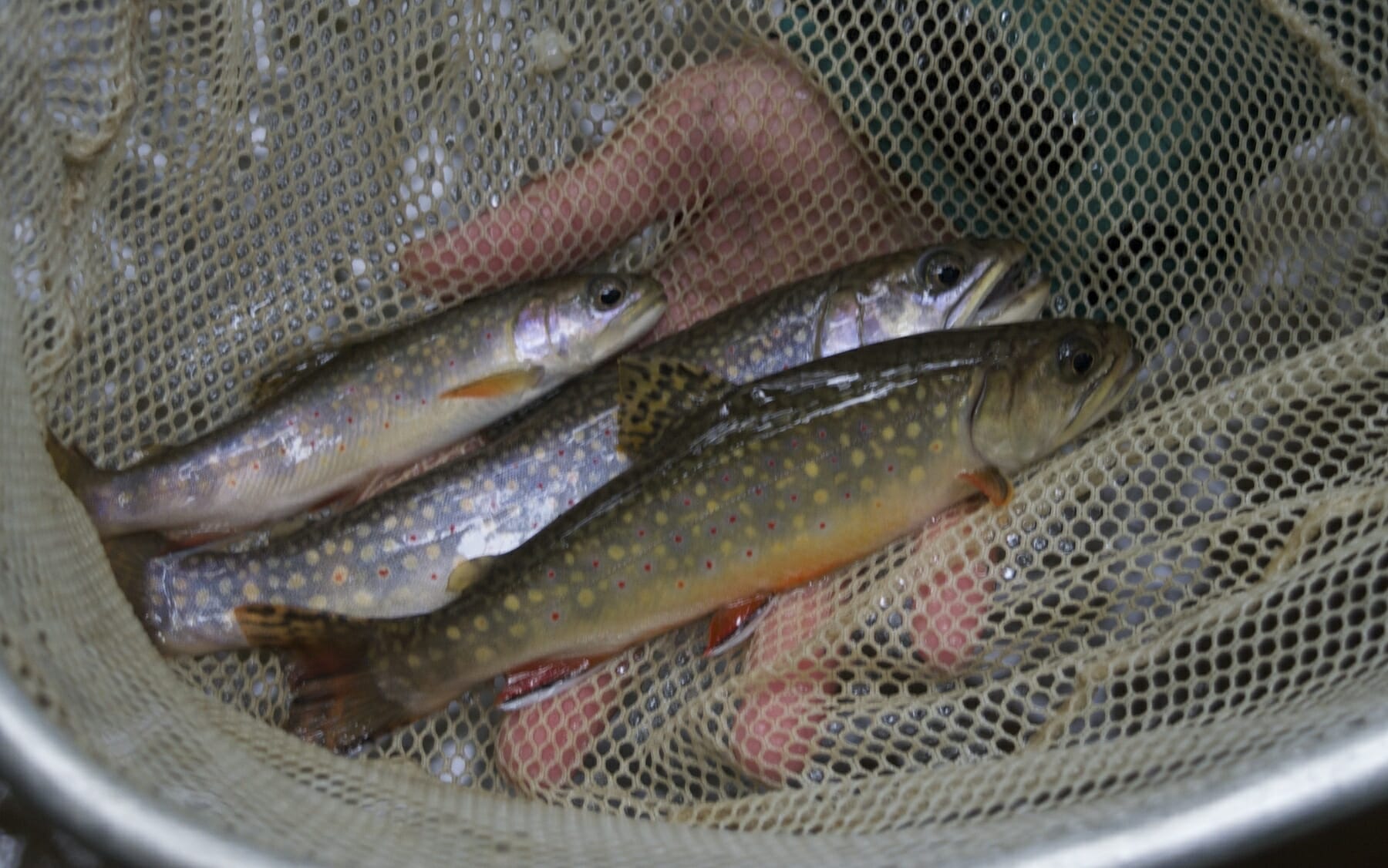 Steve Reeser, the DGIF's head fisheries biologist for the region, said the agency has been involved in several similar efforts to re-establish populations of native brook trout that have, for one reason or another, blinked out.
All previous efforts have been successful, Reeser said. Hopes are high that the latest effort will be as well, adding a few more precious miles to Virginia's wild brook trout water.
Mark Taylor is Trout Unlimited's eastern communications director. He lives in Roanoke, Va., in the heart of Appalachian native brook trout country.