TU is lauding President Obama's designation of the Katahdin Woods and Waters National Monument in Maine as a permanent protection for priceless native fish habitat. The monument area and the adjacent State of Maine-owned Baxter State Park combine to form a world-class trout resource conservation area.
Lying within the Katahdin Woods and Waters National Monument are Heritage brook trout ponds and extensive wild rivers and streams, including 20 miles of the East Branch of the Penobscot River, 10 miles of Wassataquoik Stream, 7 miles of the Seboeis River, and multiple smaller tributaries that support untold wild brook trout numbers and contain vast amounts of rearing habitat for endangered Atlantic salmon.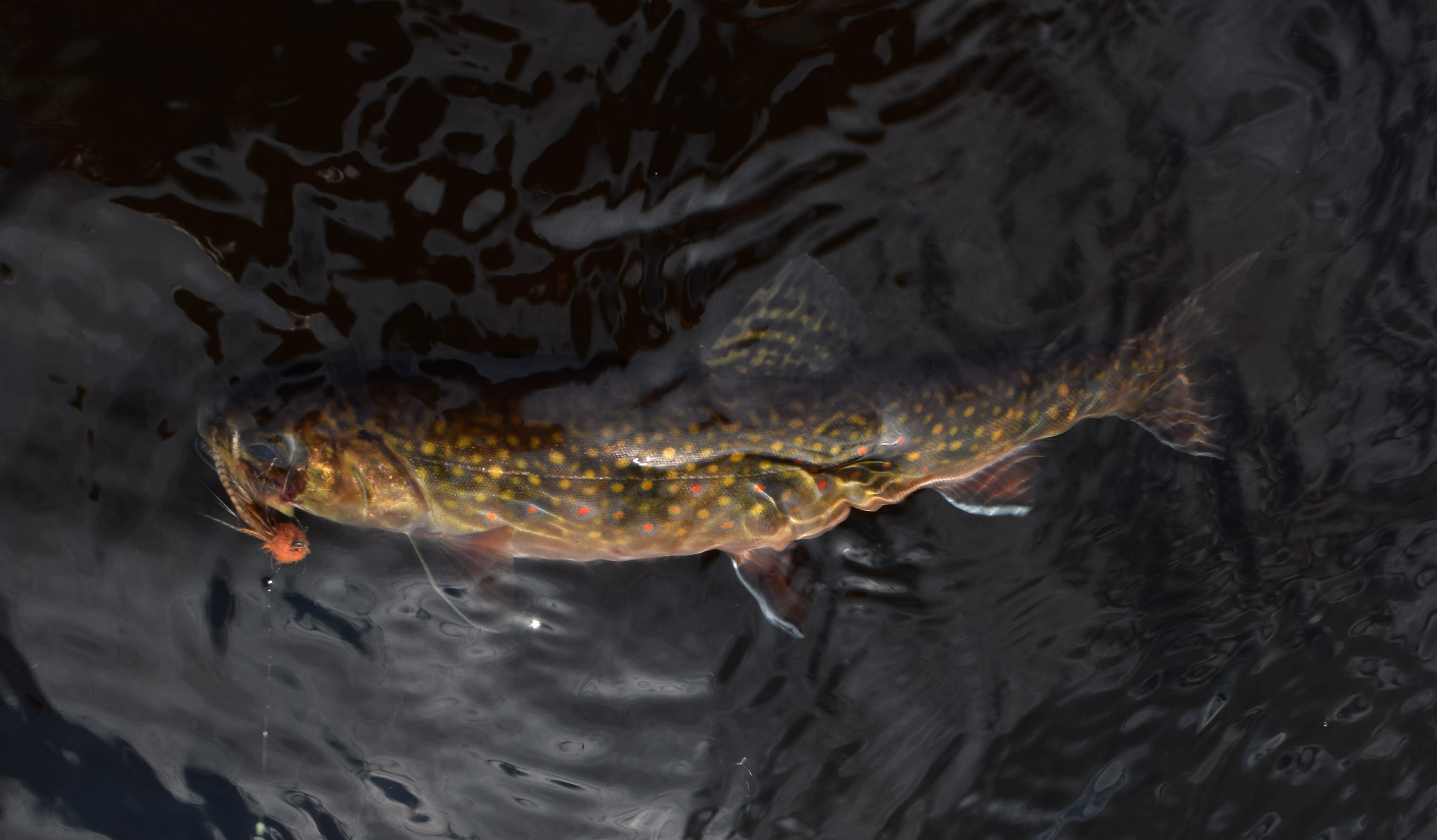 "These are important trout and salmon resources," said Kathy Scott, chair of the Maine council of Trout Unlimited. "Habitat conservation is a primary goal for national parks and national monuments, and we believe the designation of these lands as a monument will help protect these species, which have long been important to anglers in Maine."
The volunteers of the Maine council and TU staff spent substantial time vetting the proposal, and the council listened directly to the views of all sides. Maine TU members, some of whom live in the communities in and around the monument, have had some concerns about how the monument will be developed and managed, and want to make sure that trout and salmon habitat protection is a priority as infrastructure and management policies are developed.
"We thank Lucas St. Clair for his family's generous gift, and for his patience and professionalism in working through our concerns," Scott said. "We are confident that we can work well with the the National Park Service to ensure that management of the new monument will make trout and salmon habitat protection a high priority."
Chris Wood, TU's president and CEO, said the monument is a fitting way to celebrate the 100th anniversary of the National Park Service.
"Kudos to the Quimby family, kudos to the Obama Administration, and kudos to the people of Maine," Wood said. "Whether it's Shenandoah National Park in Virginia, or the grandparent of them all, Yellowstone National Park, sportsmen and women know that they can find some of the best trout fishing in the world when they go to our national parks."
The National Park Service plans to hold a series of listening sessions with citizens over the next three years as it develops a formal management plan for the Katahdin Woods and Waters National Monument. Trout Unlimited's staff and volunteers will remain active participants as that process unfolds.