A river, a raft, a cold Sweetwater brew, a sun-blocking TU/Sweetwater Simms BiComp shirt and a fly fishing. It doesn't get much better.
By Mark Taylor
SweetWater Brewing Company has always been a champion of conservation and they are once again stepping up with their annual Save Our Water campaign, which includes Trout Unlimited for the third consecutive year.
As part of the program, TU and SweetWater have partnered on unique merchandise items with the TU and SweetWater logos, with a portion of the proceeds from the sale of the items going to the Embrace A Stream fund. Merchandise items this year (below) include a sweet long-sleeved Simms BiComp shirt and a cool Kleen Kanteen steel pint.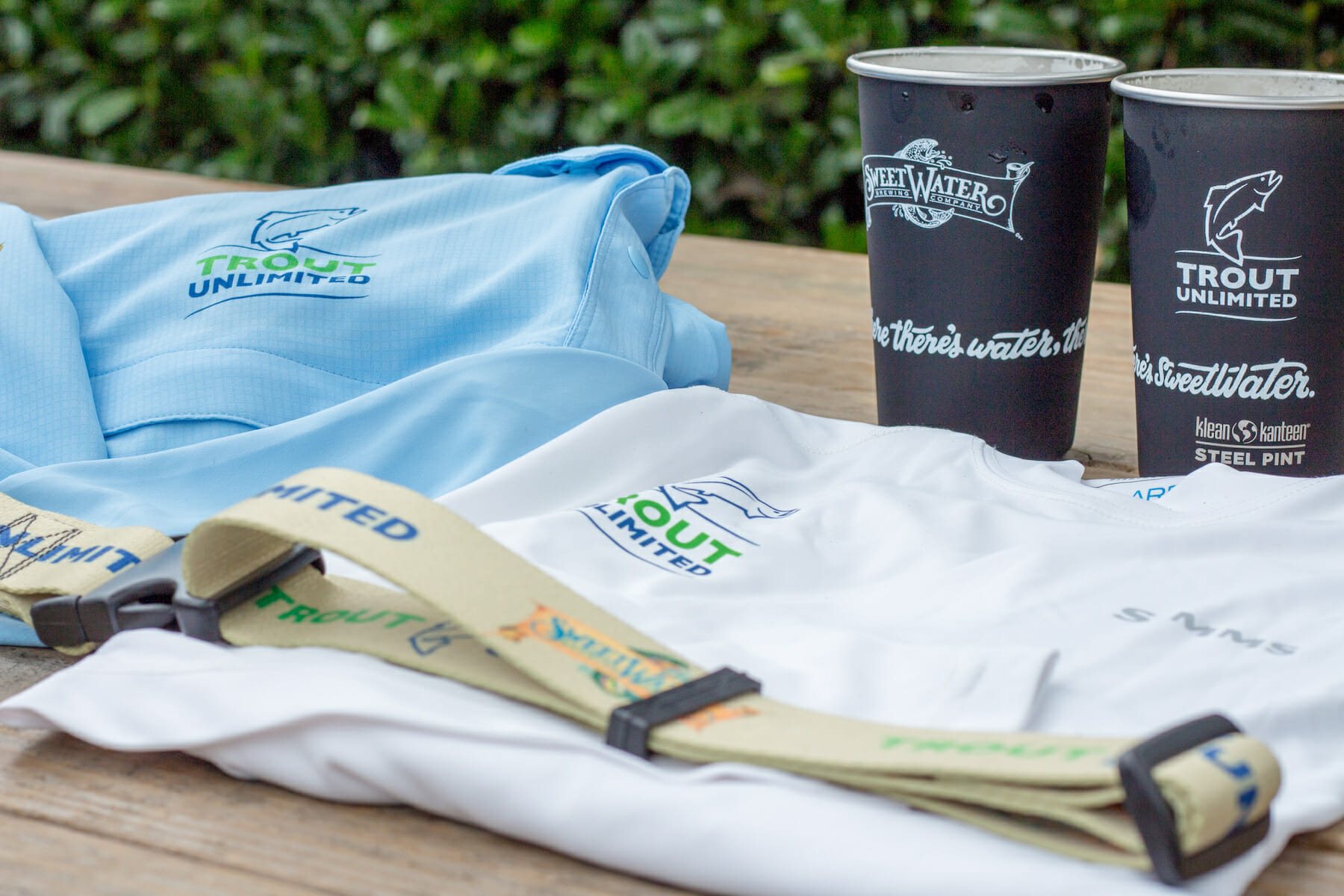 TU is featured on SweetWater's "Protect Natural Habitats" variety pack (below), which hit shelves this May and will be available through August. Atlanta-based SweetWater has pledged $100,000 from sales of this special tackle box of brews to TU and four other habitat-focused conservation organizations.
SweetWater's contributions to TU have been put toward the popular Embrace A Stream program, TU's flagship grants program that has awarded more than $4.6 million to over 1,050 local TU chapter projects nationwide. Thanks to generous member donations, TU has reached the $20,000 goal each of the past two summers.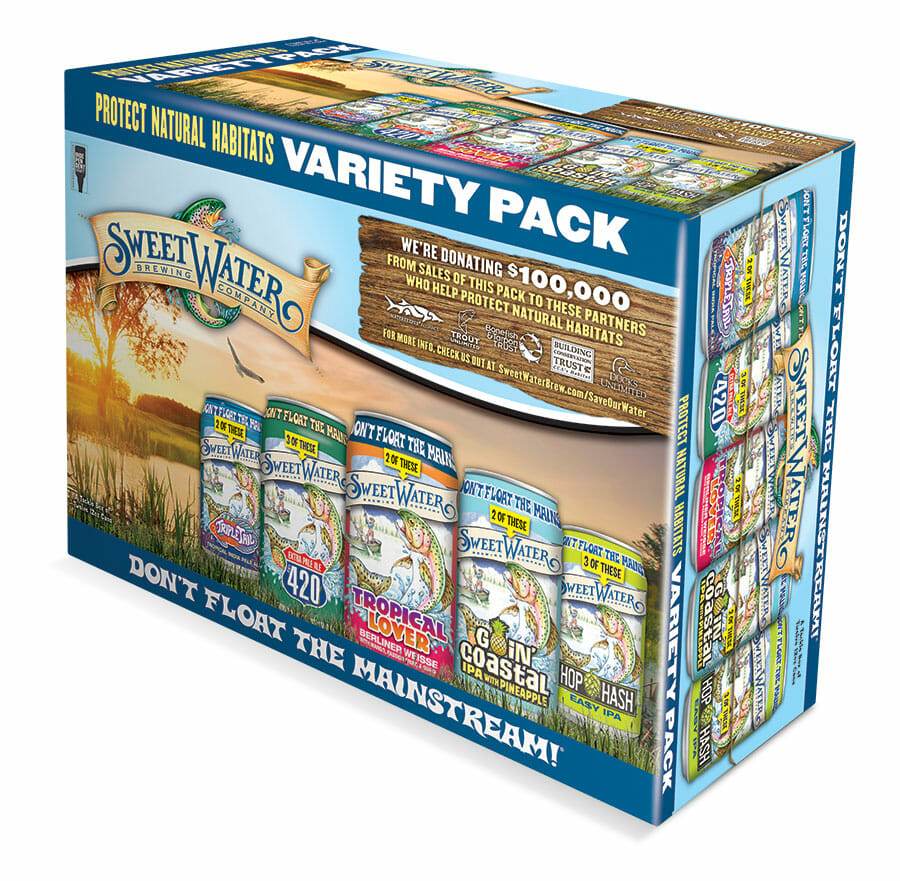 SweetWater has also been supporting TU at events. They were the official beer supporter for the hospitality suites at the national meeting in September 2017 in Roanoke, Va., and also supported a post-fishing day celebration at the Southeast Regional Rendezvous in Davis, W.Va., this May.
Chapter leaders who are interested in working with their local SweetWater representative for support of chapter events in the brewery's distribution area should reach out to Director of Volunteer Operations, Jeff Yates, at jeff.yates@tu.org for more information.
Also on the horizon, in September TU members will want to be on the lookout for a special new can from SweetWater that will appeal to lovers of both beer and native trout conservation.