Overview of the Squaw Creek meadow area
Few water bodies in America – heck, anywhere in the world – are more renowned than Lake Tahoe. This gorgeous lake is the centerpiece of a region in California's Sierra Nevada range that offers an embarrassment of riches for outdoor enthusiasts.
Amazing scenery-check. Diverse outdoor recreational opportunities-check. Setting for scenes in The Godfather: Part II-check.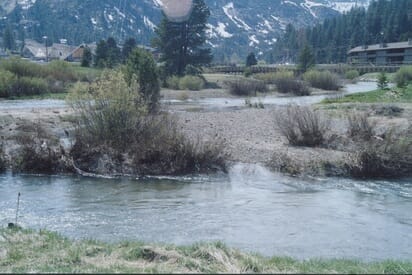 World class trout fishing in numerous streams and stillwaters-check.
Trout Unlimited has a strong presence in the Lake Tahoe region. Since 2007, TU's Truckee River Chapter, in conjunction with staff operating out of our Truckee office, has delivered a variety of strong conservation victories.
These include completing a three-year habitat improvement project on the Little Truckee River (a world class wild trout fishery); rebuilding native Lahontan cutthroat populations in the headwaters of the Truckee River; utilizing scientific tools to advocate for improvements in management of trout habitat on local public lands; implementing myriad volunteer-led stream restoration projects that improve access to great fishing; hostting youth and veteran support programs; and removing tons of refuse from local streams in organized cleanup events.
Now, you can add meadow restoration in Squaw Creek (a tributary to the Truckee River) to this list.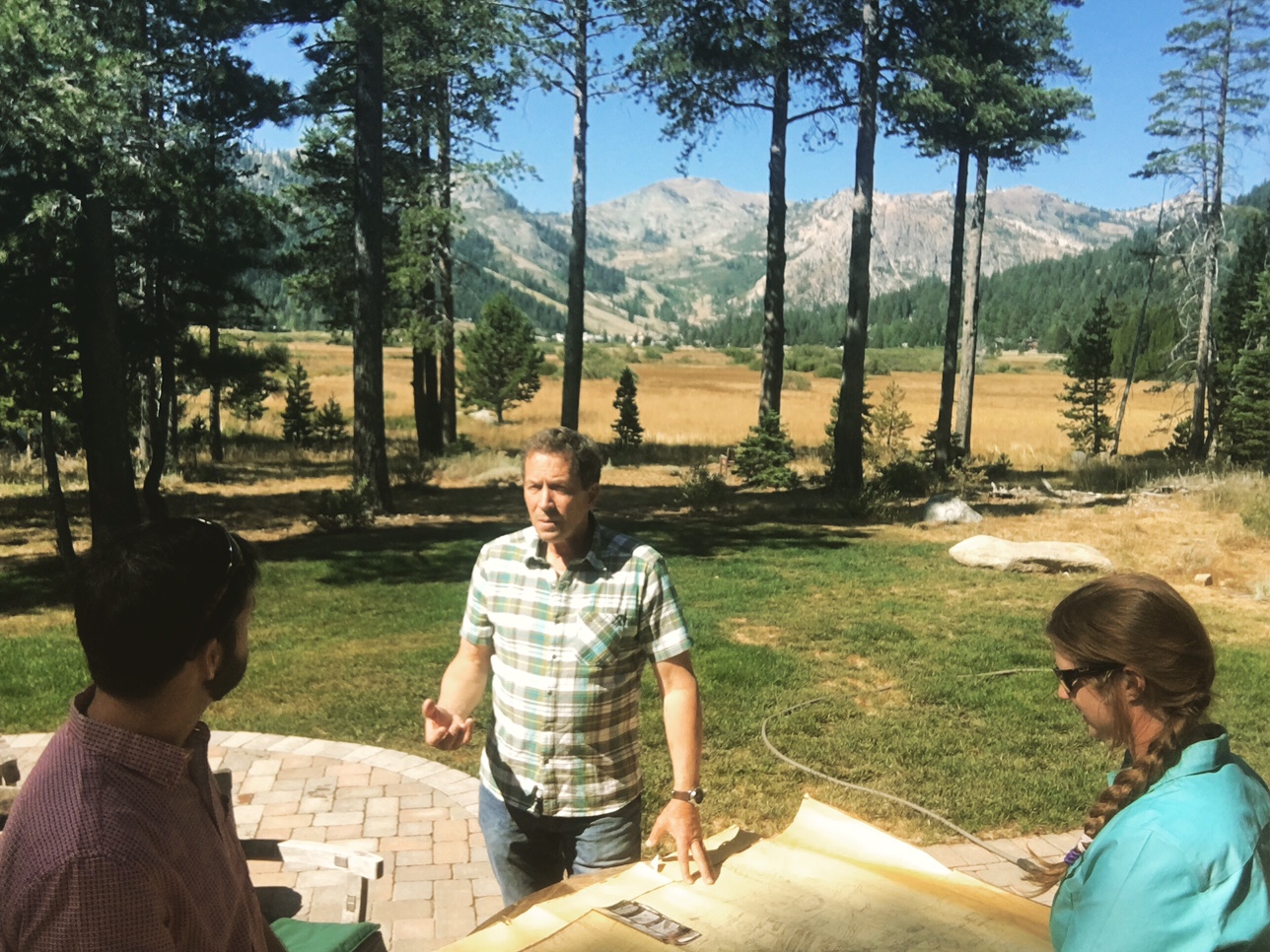 (L) Project planning team reviewing historic maps of the project area, Squaw Creek
TU recently received a $275,000 grant from the National Forest Foundation to complete Phase 1 of the Squaw Creek Meadow Restoration Project. The project will restore two miles of Squaw Creek in Olympic Valley-home of the 1960 Winter Olympics-by 2019.
This award is matched by an additional $300,000 grant from the Department of Water Resources to complete this three phase project largely conceived and designed by the Friends of Squaw Creek.
Squaw Creek is a significant sediment contributor to the Truckee River and is currently listed as impaired for water quality under Section 303(d) of the Clean Water Act as administered by the U.S. Environmental Protection Agency.
In the past, Squaw Creek had a thriving wild trout fishery – just ask the current landowners (and lifelong fly fishers) Eric and Nannette Poulsen. The restoration project intends to reduce sediment deposition and improve habitat quality in Squaw Creek so that trout can repopulate this scenic drainage, as well as enhance water quality in the mainstem Truckee.
TU thanks the National Forest Foundation for their support of this project, Friends of Squaw Creek for their leadership, and local landowners for their enthusiastic cooperation. The mission of the NFF is to engage Americans in promoting the health and public enjoyment of our National Forests. A key strategic focus of this mission is to restore ecosystems to their natural resiliency and functions through on-the-ground conservation. Learn more about the NFF here.