TU's Sierra Trout Camp recently celebrated its 5th anniversary of prepping the next generation for fly fishing and conservation.
By Sam Sedillo
For five years now, Trout Unlimited's Public Lands office in Truckee, California has hosted one of northern California's premier fly fishing camps for young people—Sierra Trout Camp. This camp blends a mix of fun and practical education to equip kids with the tools they need to be both competent fly fishers and future advocates for our coldwater fisheries.
Trout Unlimited staff member Sam Sedillo and numerous instructors from California and Nevada supervised the 2017 Sierra Trout Camp, which took place on June 24th and 25th. Twenty eager campers tackled everything from fly casting, fly tying, insect identification, how to read water, and proper catch-and-release practices.
The setting for the 2017 camp was again the Resort at Squaw Creek, and Sawmill Lake. Both locations were teeming with trout, prowling the shoreline for anything they could swallow with gusto, and the campers took full advantage of these productive conditions.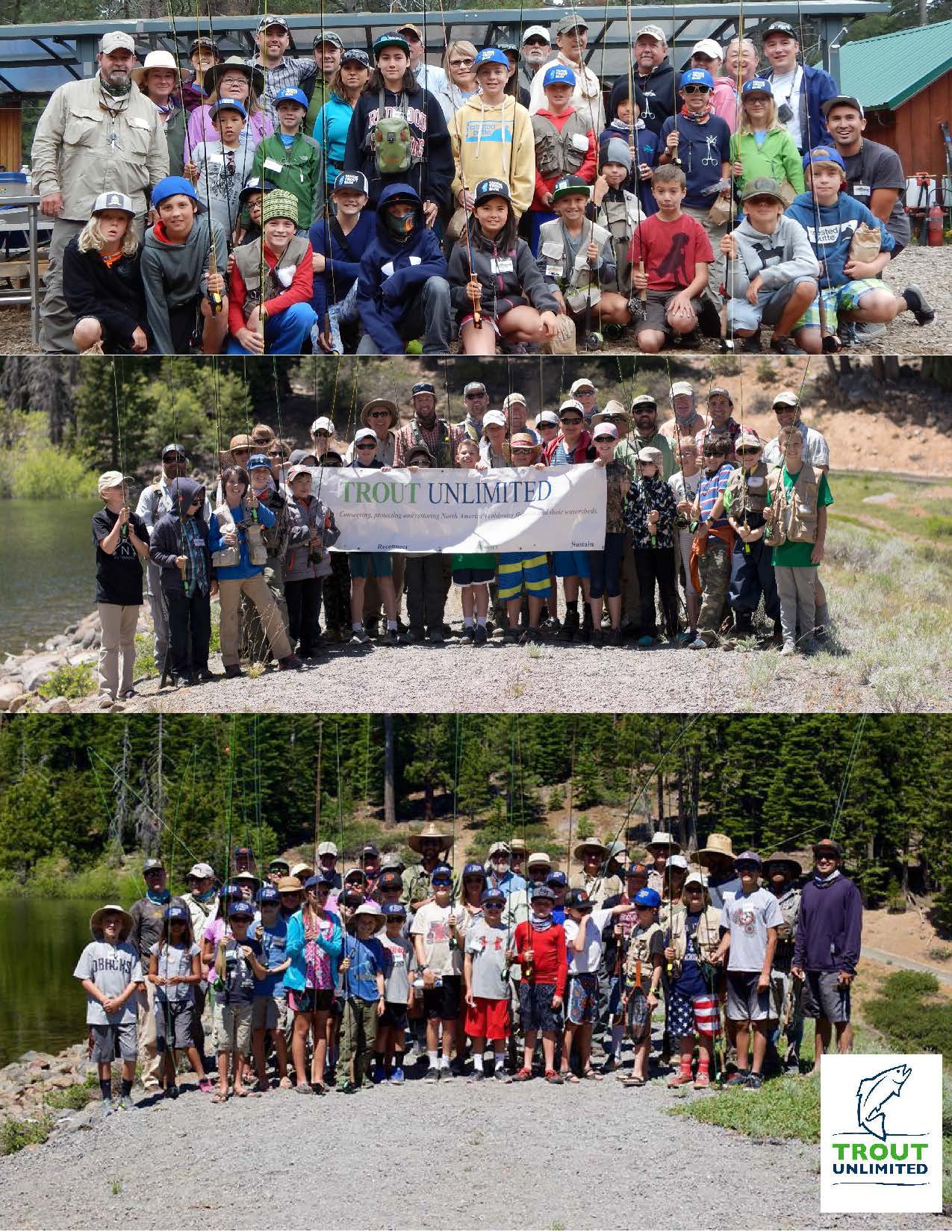 Sierra Trout Camp would not be possible without its sponsors. A huge thanks to Tahoe Fly Fishing Outfitters, Matt Heron Fly Fishing, Truckee River Fly Fishers, Granite Bay Flycasters, The Resort at Squaw Creek, Echo Fly Fishing, Loon Outdoors, the Patagonia Outlet Reno, Waterworks-Lamson, Fishpond and the amazing guide-instructors that donate their time to this event.
(L) Count the smiles — three years of STC campers.
Each year the Sierra Trout Camp has become more successful, and the momentum for providing this experience keeps growing. To help support this popular annual event, or to learn more about it, please contact TU Coordinator Sam Sedillo at ssedillo@tu.org .
Sam Sedillo is Northern Sierra/Cascades Coordinator for Trout Unlimited. He works out of TU's Public Lands Program office in Truckee, California.