TU crews have been helping the Pennsylvania Fish and Boat Commission document wild trout in unassessed streams for several years, visiting 108 streams in 2018 and finding wild trout, such as this hefty brookie, in many of them.
By David Kinney strong>
Bit by bit, Pennsylvania continues to grow its list of wild trout waters afforded special protection.
This week, the Pennsylvania Fish and Boat Commission (PFBC) officially designated another 109 wild trout streams, ensuring that these economically and ecologically significant fisheries are protected during permitting for new projects. The state has designated 483 streams in 2018 and now has well over 16,000 miles of wild trout water.
Trout Unlimited has had an important hand in the work. Identifying wild trout waters among Pennsylvania's 86,000 miles of flowing water is the mission of the state's Unassessed Waters Initiative. Pennsylvania Fish and Boat Commission, TU, and other partners send electrofishing crews (below) out each year to survey streams for undocumented populations. TU visited 113 streams in 2018, upping our seven-year total to more than 800 waters.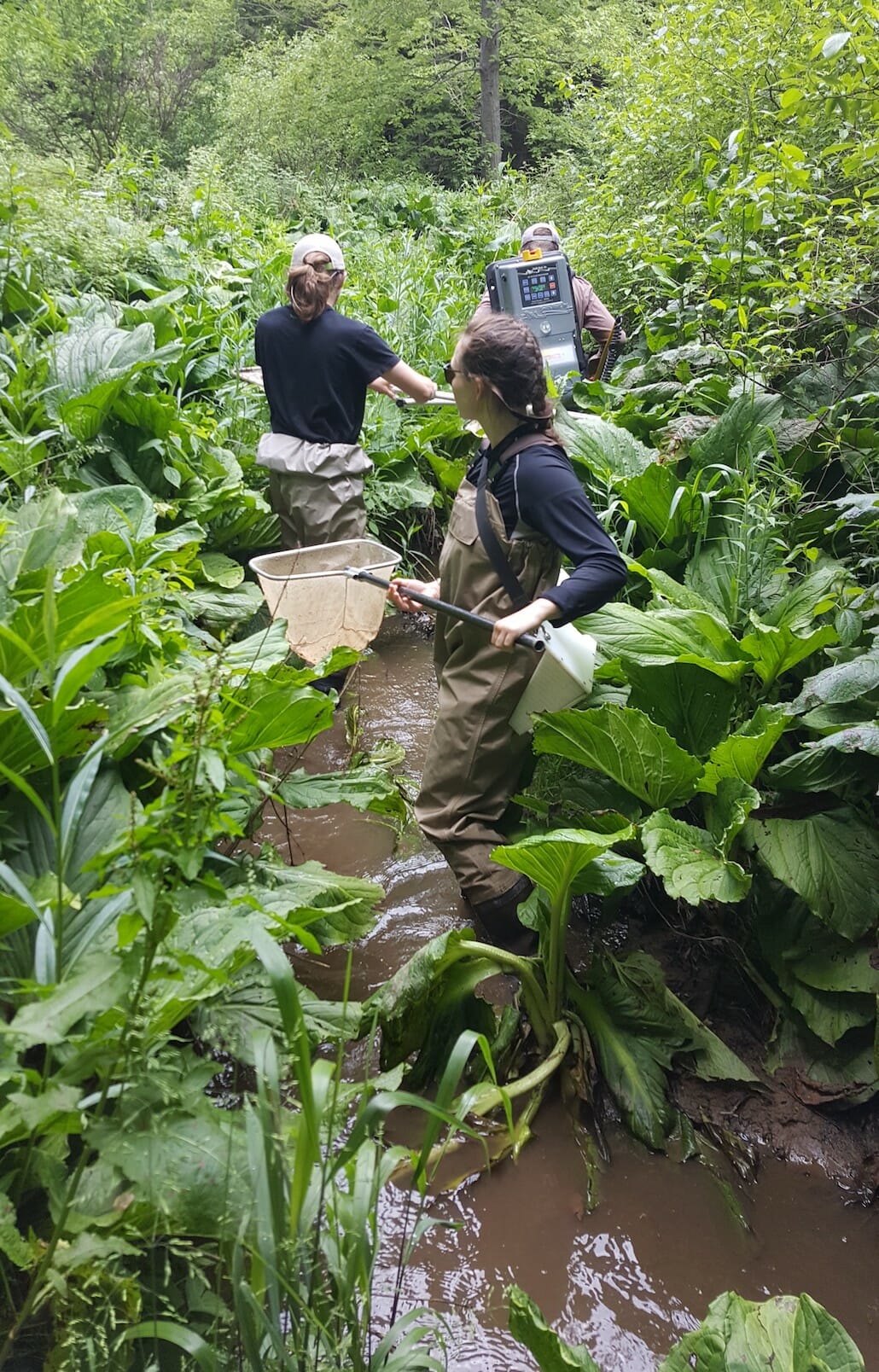 When we find significant wild trout populations, the streams are referred to PFBC, which confirms the findings and officially designates them.
A dozen streams in the Delaware River Basin are newly minted Wild Trout Waters, including a pair of tributaries to Paradise Creek, the center of a pitched battle over Pennsylvania's stream protection laws.The Brodhead Chapter of Trout Unlimited has petitioned the state to upgrade the Paradise Creek watershed to Exceptional Value (EV). Paradise Creek (bottom) is already a wild trout stream, as are several of its tributaries, but EV status would afford it even greater protections under state regulations. Pennsylania Department of Environmental Protection has moved forward with an upgrade, but faces opposition from development interests in Monroe County.
Supporters, who are raising attention to the issue through the Our Pocono Waters campaign, won a round last week when the Environmental Hearing Board dismissed the case.
Five new streams made the list along the Kittatinny Ridge, where a coalition of groups are working to protect natural resources in one of the state's most ecologically intact corridors. The Kittatinny Ridge is important territory for hawks and hikers: migrating birds and Appalachian Trail fans.
Ten of the new streams are Class A—the best of the best—including nearly a mile of the Little Juniata River in Blair County. In recognition of the outstanding brown trout fishery in the Little J, this section will no longer be stocked. Nearly 19 miles of the Little Juniata are now Class A, thanks to cleanup efforts that date to the 1970s following historical sewage and industrial pollution.
In York County, eight miles of the South Branch Muddy Creek watershed was also categorized as Class A, as were 17 miles of streams in Cameron and Elk counties.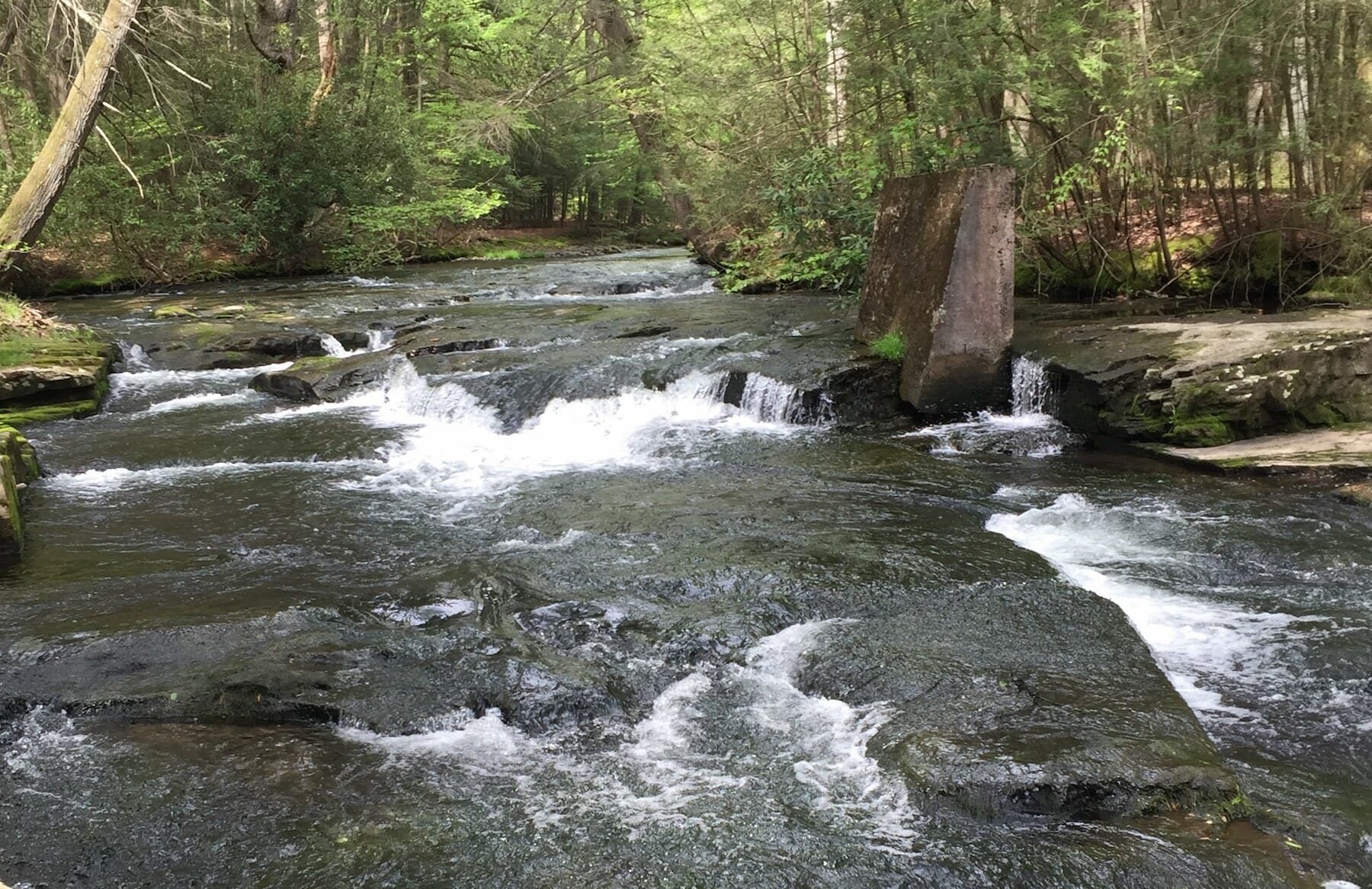 TU needs your help in supporting protective designations for our wild trout streams. To learn how to help, reach out to me at david.kinney@tu.org, or contact Rob Shane, TU's Mid-Atlantic Organizer, at robert.shane@tu.org. We helped more than 250 people file comments in support of this latest round of wild trout streams. We can show you how to help next time.
In the meantime, check out ourpoconowaters.org and sign the petition that shows your support for protecting our streams.
David Kinney is Eastern Policy Director for Trout Unlimited.