By Andy Brown
Trout Unlim
ited's Roaring Creek project is in Avery County in the Roan Highlands region in the Appalachian Ranger District of the Pisgah National Forest and in the North Toe River watershed.
The project was one of five staff-led projects completed in 2017 by TU in North Carolina, and was a private lands project in partnership with the Southern Appalachian Highlands Conservancy.
The Roaring Creek project involved removal of an undersized 36-inch diameter culvert that repeatedly failed during high flow events resulting in repetitive replacement costs for SAHC, sedimentation and downstream flooding.
The pipe (below) was also perched and at an angle that inhibited aquatic organism passage.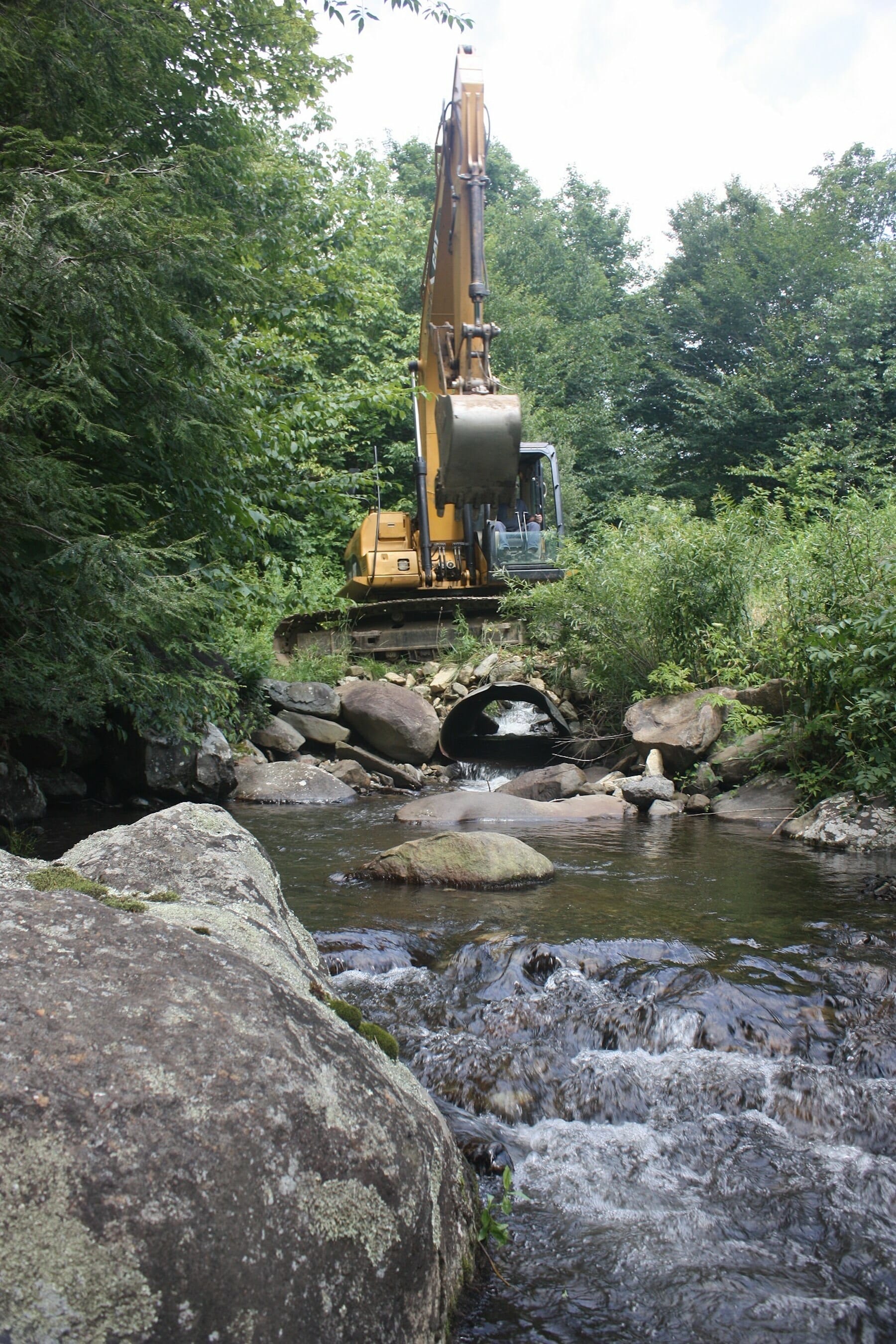 TU replaced the culvert with a 40-foot-wide clear span bridge constructed of steel I beams and wooden decking designed to hold the weight of a fire truck if necessary.
The stream channel was restored to native reference conditions, and the improvement will expand available coldwater habitat for native brook trout and other stream creatures.
The project cost just under $25,000, not including design costs.
TU's design and construction team included: Wildlands Engineering, CETech Engineering and Charles Baker Construction and Landscaping. Funding was provided by the Duke Energy Water Resources Fund and Rocky River Chapter of Trout Unlimited.
Andy Brown is Trout Unlimited's stream restoration manager for the Southern Appalachian Region. For more information on TU's projects in the region, including on opportunities to partner with TU on work benefiting native brook trout, reach out to him at andy.brown@tu.org.