Replacing an undersized culvert with this bridge not only reduced flooding risks on a small tributary to the Capacon River in West Virginia, it reconnected 4.5 miles of native brook trout habitat. (Photo: Abby McQueen, TU stream restoration specialist)
By Brooke Andrew
The Trout Unlimited field staff in West Virginia are firm believers in our ability to create win-win situations for brook trout and people. One of the most rewarding parts of our vocation is being able create solutions that advance both our mission and solve problems for landowners.
In the Cacapon watershed, a stronghold for wild reproducing populations of brook trout in eastern West Virginia, TU is breaking down barriers for our finned friends. Undersized culverts, like the one in the photograph below, can restrict access to upstream reaches for brook trout and many other forms of aquatic life, limiting access to vital spawning and refuge areas, which fish find in headwater springs. These same culverts can restrict the stream's natural hydrology, meaning they don't allow all of the stream's water to flow through, and they can clog up with rocks and logs as they are pushed downstream by the river.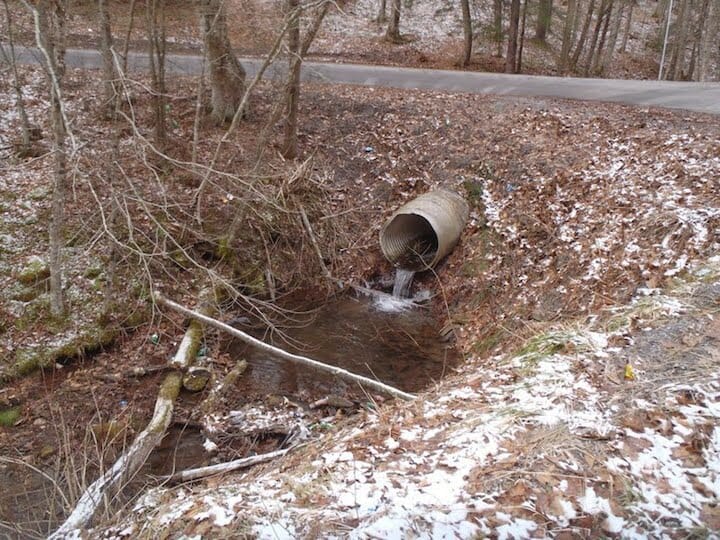 alt="" title="" />Undersized culverts can block fish passage and create flooding risks. (Photo: Dustin Wichterman, TU Potomac Headwaters HRI manager)
Below is a photograph at one of our project locations, just a month before the replacement of this particular structure, an undersized culvert, which is located just in front of that car in the photograph.
The culvert plugged up with wood and rocks, causing water to back up and flood the landowner's road and hog pen. TU replaced this structure with one more adequately sized to pass stream flow and material downstream, which you can see in the photograph below.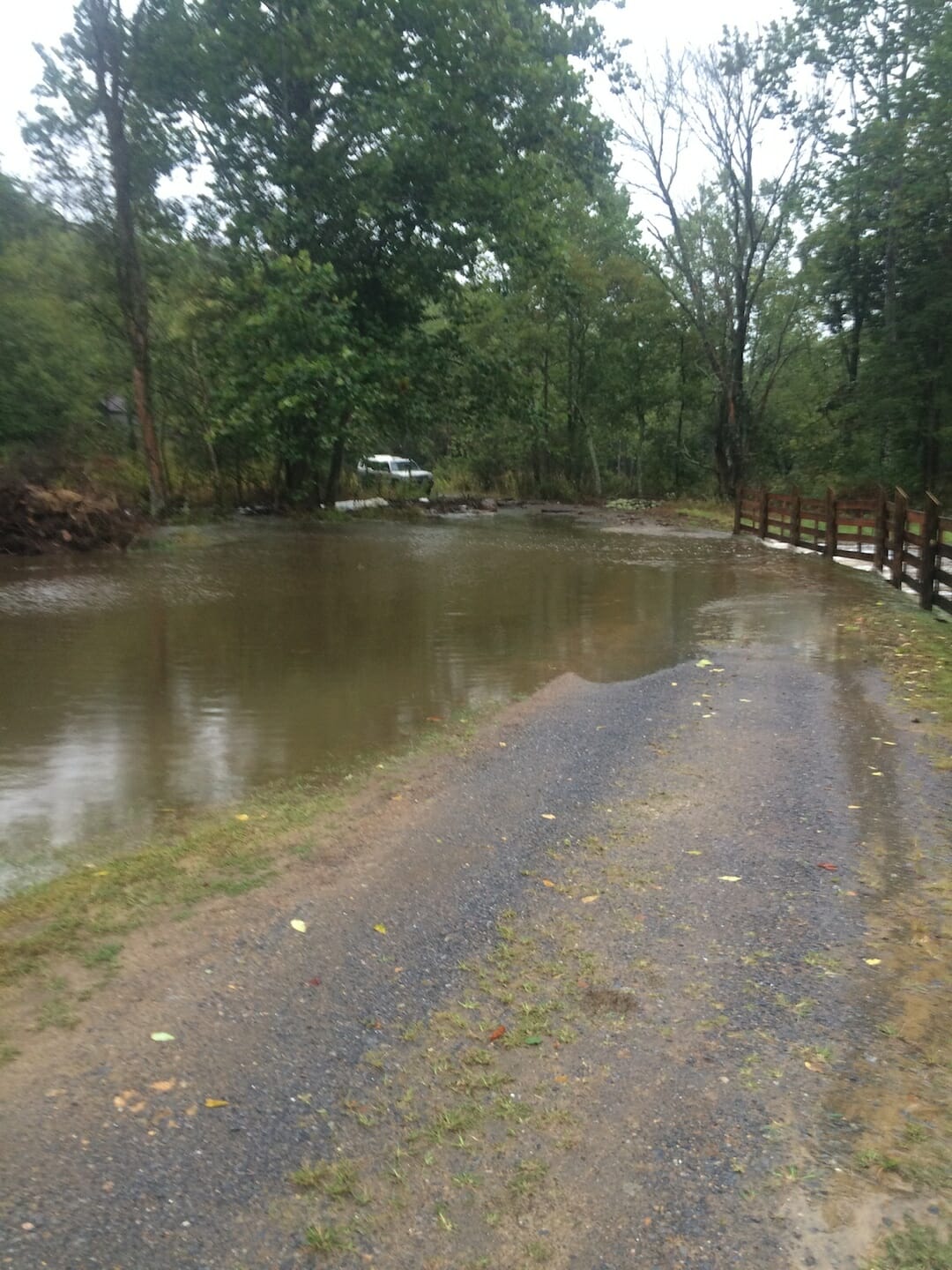 alt="" title="" />
Before the culvert was replaced, the small Capacon River tributary frequently flooded. (Photo: Sam Brill, Hog Heaven Farms)
This project not only addressed the flooding, it reconnected 4.5 miles of headwater sources on a stream that holds native brook trout.
Trout Unlimited is reconnecting streams through connecting the needs of trout and people. To find out more about the work we are doing in the headwaters of the mighty Potomac, visit us on the Project Finder or our Potomac Headwaters Home Rivers Initiative Facebook page.
Brooke Andrew is Trout Unlimited's AmeriCorps West Virginia volunteer restoration and monitoring organizer. Feel free to email her at bandrew@tu.org to find out more.