Lefty Kreh. Photo courtesy of Temple Fork Outfitters.
For most fly fishers living today, Lefty Kreh was omniscient. He was everywhere. He seemed to be at every sportsmen's show, every expo. His books are shelves at every fly shop. His articles appeared in scores of magazines. If you haven't used a fly casting tip from Lefty Kreh over the years, you likely aren't too concerned with your cast.
Just this week, as I cast a heavy streamer across the cold currents of Warm River, I incorporated a tip from Lefty on casting heavy flies and weighted lines. His influence permeates fly fishing like dark stain to willing wood.
We lost Lefty on March 14. He was 93, and he'll be missed. Check out this great tribute to Lefty by Forbes' Monte Burke, and read the subsequent Garden & Gun piece that goes into greater details on the life of a true fly fishing legend.
Here's what else is happening in the fishing world:
And, finally, your moment of fly fishing Zen: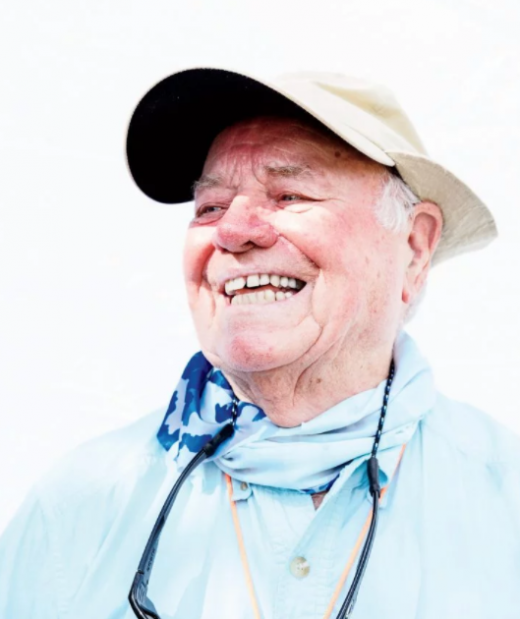 RIP, Lefty. Photo courtesy of Andy Anderson, Garden & Gun.