Never underestimate the town dock. Photo courtesy of Hatch Magazine.
We've all been there … fishing the methods we know and have generally mastered, or the methods we truly enjoy. Sometimes our hubris gets in the way of being effective—this is how we like it, therefore, this is how it's done.
Chester Allen had a moment of clarity one October day while fishing the stories Barnes Pools on the Madison just inside Yellowstone National Park. He'd tried his preferred method—swinging streamers on a floating line—and was about to go deep with a nymph under an indicator when he watched an angler land two nice trout back-to-back using a sink-tip line to get the streamer down deep. It was his face-palm moment. Sometimes the answer is so easy, it escapes us. A sink-tip line. Duh. Chester's piece in Midcurrent is worth a look, for sure.
Here's what else is happening in the fishing world today:
Redington | IN THE LOOP Coming Soon… from Redingtongear on Vimeo.
And, finally, your moment of fly-fishing Zen: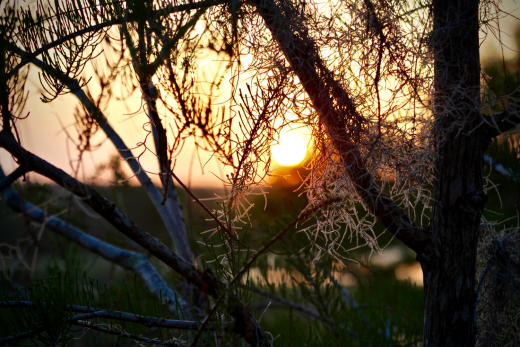 Sunset over the Okefenokee Swamp, home of some pretty big bowfin. Photo by Chris Hunt