A New York investment firm has declared Northern Dynasty, the company that wants to dig Pebble Mine in Alaska, worthless. Pat Ford photo.
It's a good day to be a salmon or a trout in the Bristol Bay region of Alaska. Today, Kerrisdale Capital, a New York City investment firm, declared Northern Dynasty worthless. Northern Dynasty is the company that wants to dig Pebble Mine, the world's largest open pit gold and copper mine in the heart the world's most commercially important salmon drainage. Its shares have soared more than 325 percent since November amid hopes that the Trump administration would overturn the Environmental Protection Agency's prohibition on industrial-scale mining in the area.
Kerrisdale noted that several investors in the Pebble Project have backed out over the years, largely due to the legal challenges and the environmental restrictions that accompany a mine of such large proportions. But Kerrisdale also said today that "the upfront capital costs necessary to build and operate the mine are so onerous that the mine isn't commercial viable."
We've long held that the mine would represent a short-term benefit at the cost of a long-term, renewable and economically vital resource for the region. Half of the world's commercially harvested sockeye salmon run into Bristol Bay waters every year, providing some 14,000 American jobs and an annual economic beneift of more than $1.5 billion. It's also home to dozens of recreational fishing lodges that provide local jobs to Alaskans and bring in millions of dollars in revenue every season. None of this will change, so long as the rivers running into Bristol Bay remain healthy. A mine the size and scale of Pebble would put those resources in real peril.
It's heartening to see research from an investment firm largely arriving at the same conclusion, albeit from a different perspective. The message to Pebble investors? Buy shares in Northern Dynasty at your own risk. And stay tuned… more on this is sure to come.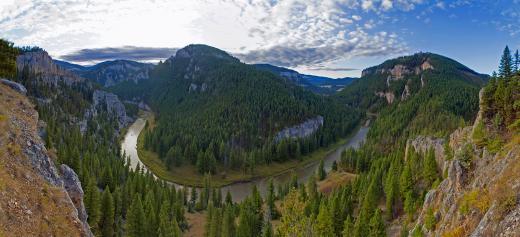 alt="" title="" />
Pat Clayton photo
From one bad mining idea to the next. It's that time again in Montana, where hearty and optimistic anglers put in for their permit to float and fish the famous Smith River. It's a tricky permit. The idea is to hit the river with the first subtle push of runoff, but not before the river blows out with melting snow. That's usually sometime in April, and permits are limited, so there's a lot of finger-crossing going on right about now. If you time it right, the Smith offers some of the best fishing for wild brown trout in the world. You miss it, even by a day or two, and it's a sleigh ride where fishing becomes a secondary endeavor. And, if you miss it altogether, the river is too low to run.
And, of course, the Smith is targeted by an international mining conglomerate that wants to dig for minerals in the headwaters of the river. Sound familiar?
Anglers and river-lovers all over the West are taking action to stop this bad idea. You should, too. You never know… one of these days, one of those precious permits could be yours.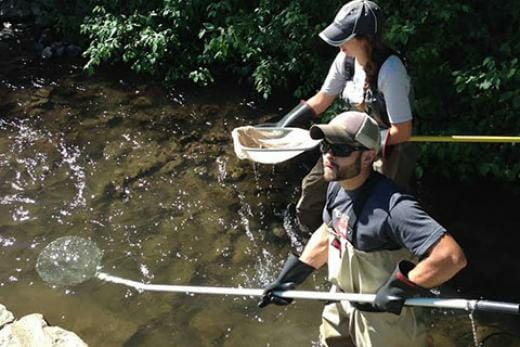 alt="" title="" />And, some good news. Brook trout in western New York are on the rebound, as many populations are being idenified in the Great Lakes drainages. In region 9 alone (which borders Lake Erie on the West and Lake Ontario to the north), brookies have been found in 334 waters, with most of the populations found in the Genessee and Allegany river watersheds. And, of course, there are the usual problems with culverts and other fish barriers that hinder migration and intermingling of populations. These are fixable problems, and it's good to see state and national fisheries folks take the first steps toward solving them, which is identifying them in the first place.
Until next time…
— Chris Hunt