Photo courtesy of the Portland Press Herald
Where would TU be without volunteers like Evelyn King? Good question.
A board member of TU's Sebago (Maine) chapter, King founded Women Fly Fishers of Maine, and began introducing women to the sport, helping them with everything from casting to fly selection. She's a fly fishing evangelist for an underrepresented demograpic in fly fishing, and her work is truly inspiring.
How are her efforts going? She's now teaching about 300 women to fly fish, and the group's Facebook page has 271 followers. She has an e-mail list of 90 women she is mentoring. I'd say she's making some remarkable progress. Here's to Evelyn, and others like her who share their love the craft and wish to spead the Gospel. Nicely done.
Here's what else is happening in the fly fishing world:
And, finally, your moment of fly-fishing Zen: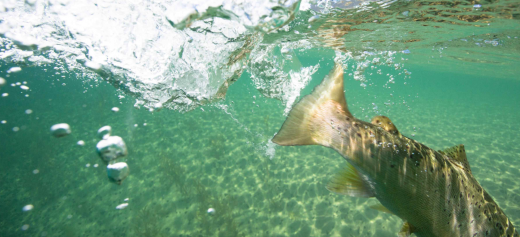 Photo by Chad Shmukler, Hatch Magazine.