A desert redband caught with a Tenkara rod.
I first tried Tenkara about eight years ago, and I fell in love with the simplicity of it. I also found it to be very helpful when it came time to hone some of fly fishing's more complex skills— it helped with reach casts, high-stick nymphing, achieving quality drifts among conflicting currents and the incorporation of stealth into my "short game." My kids, too, thought Tenkara was a great way to fly fish. With nothing but a rod and a line, it removed all the complexity from the craft. They didn't have to worry about line control or pulling line from the reel, reeling line in or getting line tangled up a their feet. For me, I went from having to cajole my daughter into coming with me to fish to simply asking if she wanted to go.
When it first really came on the scene in North America, thanks largely to Daniel Galhardo, owner of Tenkara USA, many in the traditional fly fishing space looked at the simplified craft as a novelty—some well-known fly casters even called it a fad and determined it simply wouldn't last. Now, with articles appearing in the likes of Forbes Magazine, and several importers and manufacturers of the Japanese-style rods, Tenkara has managed to carve out a niche in the overall fly-fishing industry and it appears that it's here to stay.
I know my kids are glad to hear that. Here's what else is happening in the fishing world today:
And, finally, your moment of fly fishing Zen: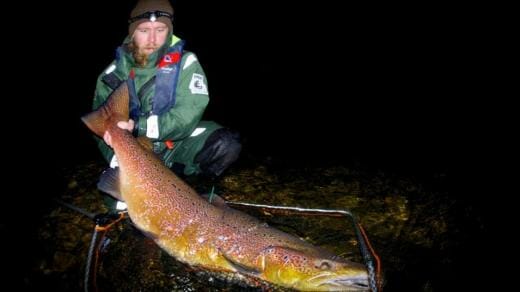 Atlantic salmon from Finland, courtesy of Fish Europe.