Photo: The Missoulian
Yesterday was a tough day in Montana. Not only did a train pulling 30 cars of coal derail and overturn on the banks of the Clark Fork River, but the mining company seeking permission to dig for heavy metals in the headwaters of the Smith River received preliminary approval and can move forward in the process.
While officials claim coal isn't a "hazardous" material because it's relatively inert and doesn't "break down," there are reasonable concerns that biproducts associated with coal mining, and possibly found in the 30 railcar loads of coal, are, indeed, toxic. Some of those biproducts? Mercury, sulfur and a host of heavy metals. It won't be possible to determine the level of contamination to the Clark Fork until the spilled coal is cleaned up and removed.
In Pennsylvania, some good news might help balance out the tough news in the Silver State. Volunteers throughout the Keystone State make up the Coldwater Conservation Corps that monitors wild trout streams as several natural gas pipeline projects move through various phases of permitting and construction. Having these "in the know" monitors on the ground will help determine the level of impacts—if any—to Pennsylvania's wild trout waters from pipeline projects from now well into the future. It's a great example of stewardship, using people who care about the places that might be affected.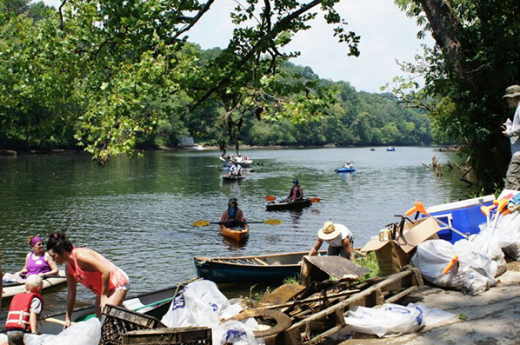 Finally, more kudos to TU's amazing army of volunteers. In Tennessee, the Clinch River Chapter of TU organized more than 100 volunteers for an annual river cleanup. The result? More than a ton of garbage was removed from the Big Clinch River, not including more than 75 tires that were also pulled from the river's flows. This is but one example of the dozens of volunteer-led efforts to clean up America's waterways by TU's volunteers.
On behalf of trout fishers everywhere, thank you.
— Chris Hunt