A pacu found dead at a community fishing pond in southern Utah. Courtesy Utah Division of Wildlife Resources
Fishing is all about surprises. Sometimes the surprise is not the fact the trip ended up without so much as a sniff at your fly or the big one that did not get away, but rather what ended up on the end of your line.
Such was the case of an angler in Idaho while fishing the Snake River. He caught a fish his pal ended up calling a "carplapia" and could only identify it when he got home and started cruising the Internet. Here's the story from Jordan Rodriguez in the Idaho Statesman.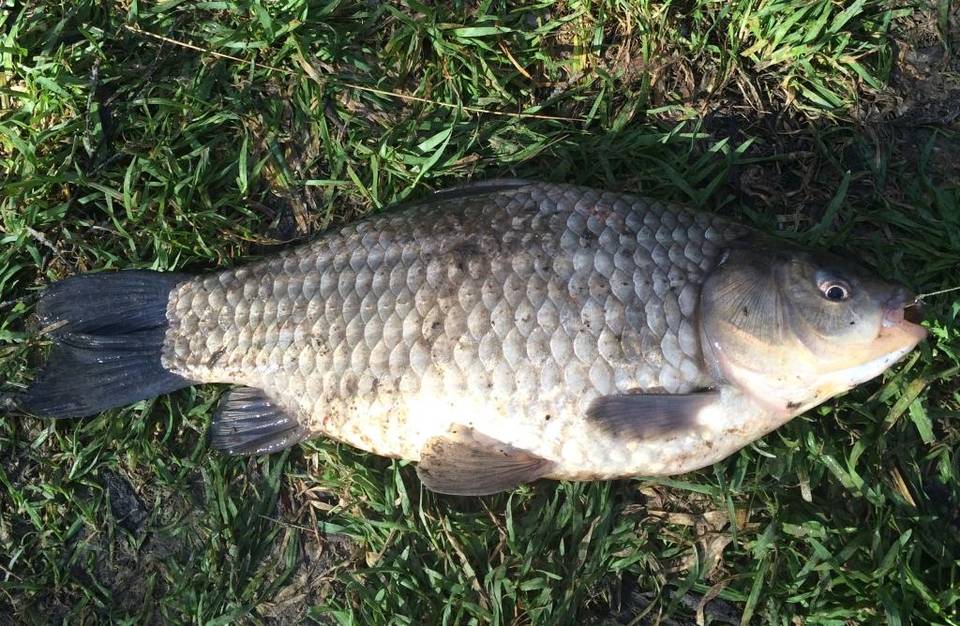 alt="" title="" />
Just to the south of Idaho in Utah an angler reported an interesting fish washed up on the banks of a community fishery in St. George. State fisheries biologists found the fish and determined it was a pacu. Biologists believe the fish – a native to the Amazon and related to the piranha – was released into the pond after it grew too large for a fish tank. Without somebody feeding it hamburger the aquarium-raised fish wasn't able to feed itself and also likely could not deal with the cold water in the pond.
It is illegal in Utah, and other states, to release live fish. Even unassuming goldfish can take over a productive fishery if given a chance.
Finally, GC magazine recently released an article "How to Eat Fish and Still Save the Earth" written by noted food journalist Mark Bittman.
The article talks about fish you should avoid eating and others that need to be consumed. He also pointed out wild salmon are always a better choice over farmed salmon.
— Brett Prettyman