April Vokey lands a monster taimen. Andrew Burr/Patagonia
Can you imagine going on a fishing trip to Mongolia and not knowing what kind of fish you might catch? Photographer Andrew Burr did exactly that. The result was shared on Patagonia's The Cleanest Line blog. Titled "Notes from a Non-Angler", Burr recounts his journey to capture images of an angling adventure to last a lifetime and why he put down the rod and picked his camera back up.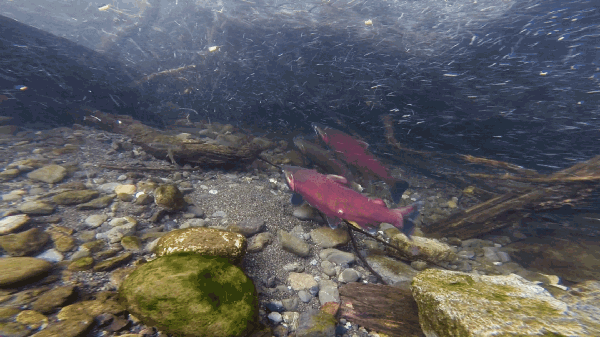 alt="" title="" />
Adult coho salmon rest behind a submgerged tree. Katrina Liebich/USFWS
The folks from the U.S. Fish & Wildlife Alaska took the opportunity of Arbor Day, celebrated by many states on April 27, to reflect on the dynamic and intimate relationship between trees and fish. The piece is titled "The Quite Love Affair Between Fish and Trees". It is a great read.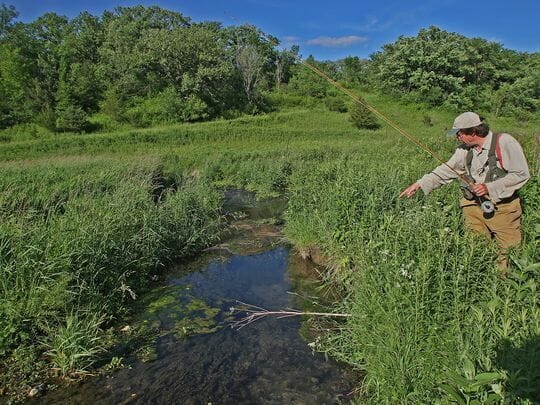 alt="" title="" />
Chris Wasta of Decorah points out a small brook trout swimming past as he fishes South Pine Creek, a natural trout stream northeast of Decorah, in 2010. Des Moines Register File Photo)
Proving there are trout in Iowa and they do carry a value, The Des Moines Register recently published a story saying as state coldwater streams conditions have improved so has the tourism in the area. "Cold-stream trout fishing is boon to eastern Iowa economy" was based on a Trout Unlimited study on the Driftless Area of Iowa, Illinois, Wisconsin and Minnesota. The study showed trout fishing in the Driftless area generated $1.6 billion to local economies.
— Brett Prettyman