Orvis is undisputed leader in fly fishing gear and sales across America—the company's commitment to conservation (it gives 5 percent of its pre-tax profits to conservation) and the quality of the items it sells serve to steadfastly acknowledge that fly anglers are seeking gear that comes backed by a guarantee that it will last, and that some of the money they spend on that gear goes to protect and restore the places they fish.
This is a reputation Orvis has earned over decades.
So, when Orvis announced recently that it was going to do its level best to increase the number of women in fly fishing by 20 percent in just the next three years, nobody scoffed. There were no eye rolls, no "whatevers" and "yeah, rights." Orvis put the fly fishing industry—all of it—on notice. Presently, about 30 percent of the country's fly fishing particpants are women (which is up about 5 percent from 2010). Orvis is seeking to move the needle so half of all fly fishers are female. By launching it's 50/50 on the Water program this summer, and a new line of women's gear this fall, it's easy to see how serious the company is about this campaign.
Here's what else is happening in the fishing world today:
Sports Illustrated's Monday Morning Quarterback blog just sent a photographer to Montana … to shoot a photo essay on fly fishing.
Some great tips on nymphing deep pocket water.
Hatch Magazine launched a big photo-heavy essay on tackling the fish of Kamchatka's Savan River.
As the calendar tips into spring in the Southern Hemisphere, here are some tips for planning that New Zealand adventure.
Check out this "backstage pass" from Yellowdog on Argentina's Barranosco River.
And, finally, your moment of fly fishing Zen: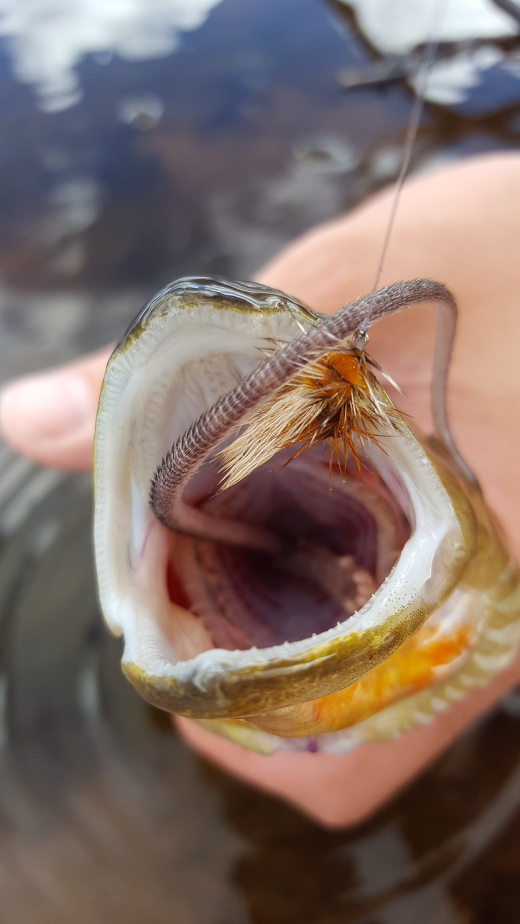 A cutthroat trout in the San Juan Mountains of Colorado ate a Stimulator. And something else. Photo courtesy of Fly Lords.