The LA River is the setting for South Coast TU's community outreach and instruction under a new grant from the Vamos a Pescar Education Fund.
TU's South Coast Chapter, based in Orange County, California, has been awarded a $20,000 grant from the California Department of Fish and Wildlife to provide instruction, equipment, and support for local families to participate in a series of fishing outings on the Los Angeles River this year.
The funding for this grant comes from the George H. W. Bush Vamos a Pescar Education Fund administered by the Recreational Boating and Fishing Foundation. The Vamos a Pescar initiative is focused on engaging Hispanic families in fishing, boating, and conservation activities.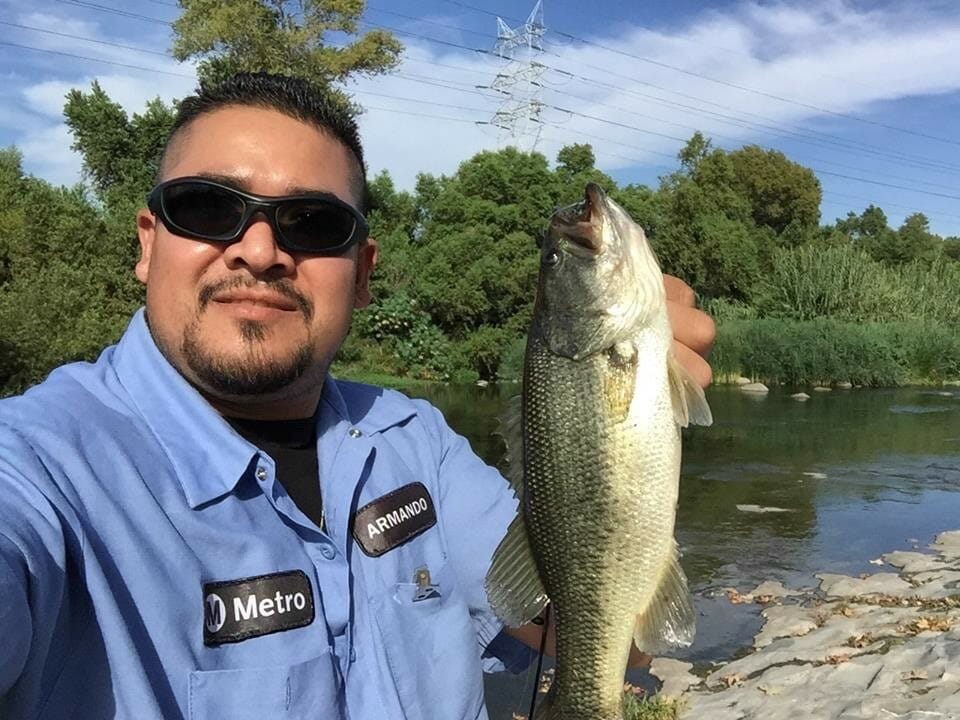 (L) Nice LMB from the Los Angeles River.
SCTU president Bob Blankenship said, "In an increasingly wired world, fishing encourages Americans young and old to discover and connect with the nature around us, even in highly urbanized settings such as the greater Los Angeles area. This grant funding will allow us to introduce dozens of kids and adults to the wonders of fishing who may never have had such opportunity."
Blankenship added, "Fishing also helps foster a sense of stewardship and respect for the environment. This Vamos a Pescar grant will help South Coast TU tap into these legacy benefits of fishing to start building a new constituency for the Los Angeles River and other southern California fishing resources. It will also empower us to leverage the capacity of local communities for organizing and publicizing these events and in doing follow up with participants to measure our success."
South Coast TU will use the grant to organize and outfit 60 youth and 30 adults for three activities over six total days. The first activity, on May 19-20, will focus on the concepts of fishing and the equipment required for a successful fishing adventure. Each youngster selected to participate will be given a spinning rod and reel combination (which they will keep after completion of the program) and knot tying, rigging, and casting instruction.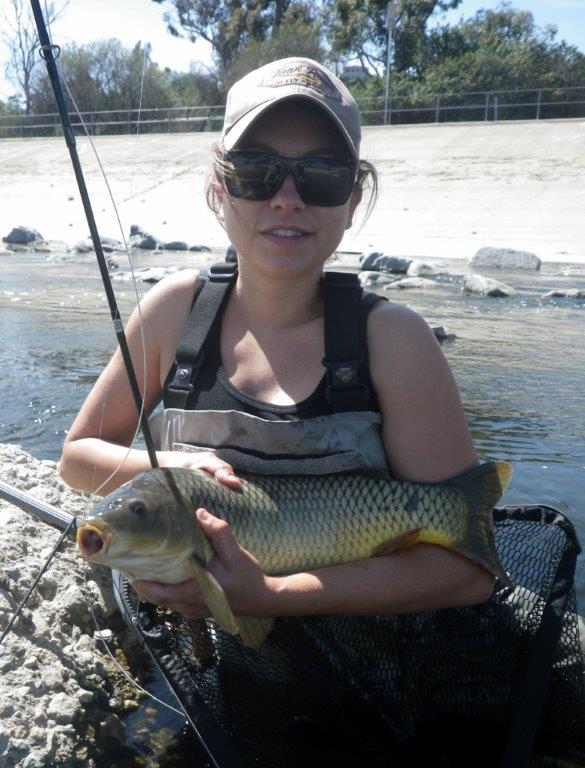 (R) A beefy LA River carp.
The second activity will be held on May 26-27 and builds on the instruction of the first outing to get the newly-outfitted anglers on the water. Participants will meet at the Los Angeles River State Park and be assisted with rigging up their rods and casting to likely spots. This activity will provide both youth and adults with an appreciation for the ecology of the river and how to read water where fish are likely to hold.
The third and final activity planned under this grant will be a day of more "advanced" fishing on July 7—one of California's "Free Fishing Days" during which no license is required. During this outing South Coast TU will take participants on a walking and talking tour of big fish territory. The LA River's trophy carp typically need to be sighted and stalked, and SCTU will help participants identify and cast to those fish. Those participants who want to fish for smaller fish (with a better chance of actually catching one) can choose that option, too, and fish in other areas.
In total, the Vamos a Pescar grant to TU's South Coast Chapter will enable:
Purchase of fishing licenses for up to 10 low income participants.
Purchase of 90 rod-and-reel combinations to be given to participants.
Provision of bilingual instruction and materials on fishing techniques and tackle.
Several days of actual fishing on the Los Angeles River.
Compensation for instructors and trainers from local community groups.
Compensation for hosting facilities.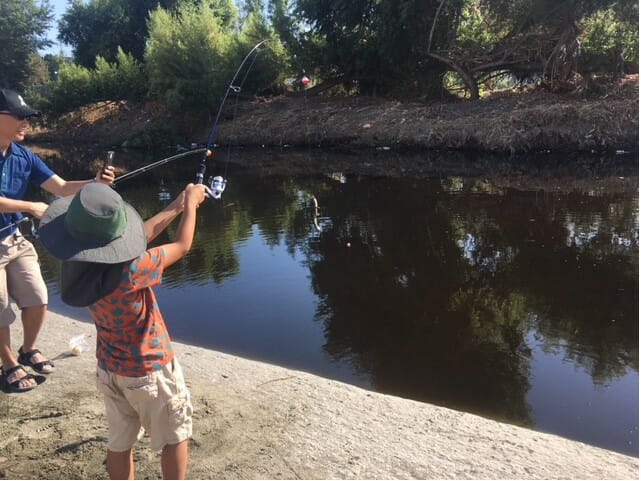 (L) First catch, LA River.
For years South Coast TU has helped with efforts—often spearheaded by Friends of the Los Angeles River and local activists such as Jim Burns of LA River Fly Fishing ("Fishing for carp, waiting for steelhead") to restore this river and to engage local groups and communities in this campaign through activities such as fishing. The work supported by the Vamos a Pescar grant is the next step forward, and up, in this vital initiative.