Students from the Salisbury Central School (4th-8th grade) and Sharon Center School (1st – 8th grade) recently participated in a tree-planting event on Salmon Creek at Lime Rock Park in Northwest Connecticut.
The event is part of an ongoing restoration initiative on the creek, a tributary to the Housatonic River. The work is helping to improve habitat for trout.
The students planted more than 300 trees, including silky dogwood, red osier, buttonbush, ninebark, pussy willow and speckled alder.
Adult educators who helped with the event were from Sharon Audubon, Salisbury Land Trust and the Housatonic Valley Association, as well as from the local community.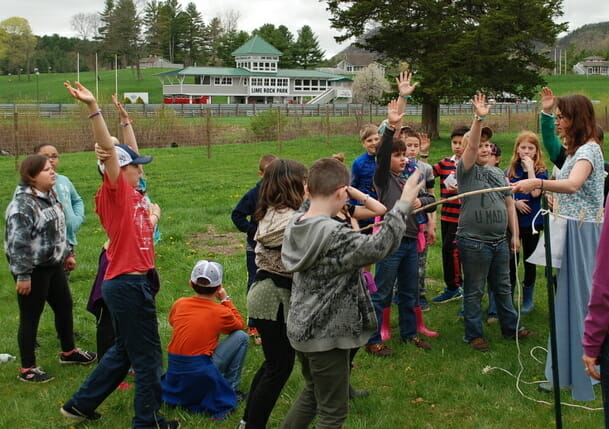 alt="" title="" />
The Salmon Kill Planting Event is funded in part by the Salisbury Land Trust and by the Carlton D. Fyler and Jenny R. Fyler Fund, a fund of the Northwest Connecticut Community Foundation, Inc. The Salmon Kill Restoration Project is funded as part of the natural resource damages assessed to General Electric for the release of PCBs into the Housatonic River Basin. The project is part of the Housatonic River Basin Natural Resources Restoration Project and administered by the Natural Resources Trustee SubCouncil for Connecticut.