Kids mixed powdery reagents into test tubes of river water then held their samples toward the light as they spun color wheels. As they matched the water's color to a color on the wheel, they identified a measurement of pH or another water quality indicator. The scene had elements of a chemistry
class, but was part of the Wood River Middle School's outdoor environmental camp.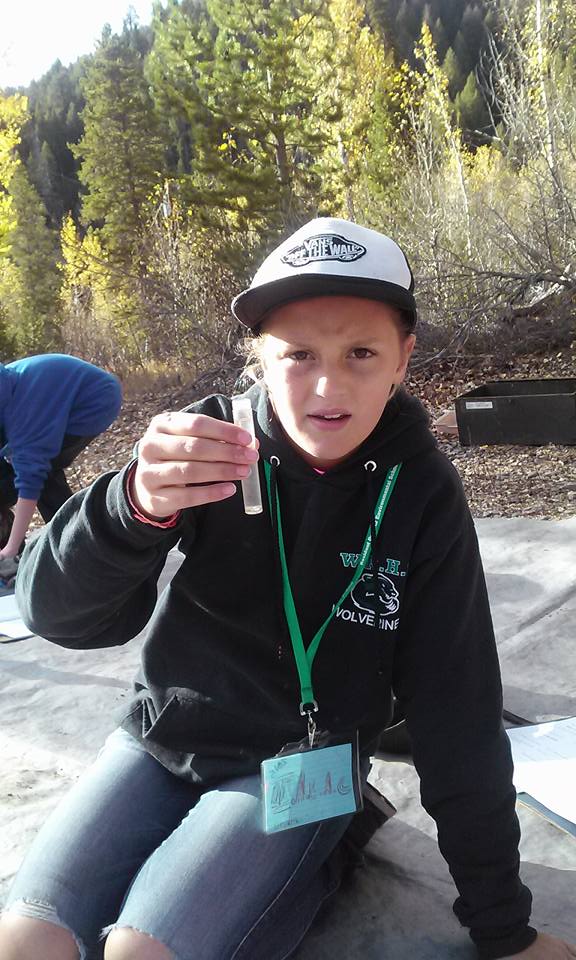 alt="" title="" />For the third consecutive year, Trout Unlimited staff helped teach about river water quality, what trout need, and how human activity influences that in the Big Wood River. With the help of the Wood River Land Trust, TU partners with the mid-school teachers to educate area youth about surface water, water quality and quantity, and the value of the Big Wood River, laying the foundation for the next generation of conservationists.
Standing on it's banks, we talked about how we needed the river for things such as.fishing, swimming, tourism, drinking water for animals, and irrigation of crops. The students learned about water quality parameters (dissolved oxygen, nitrates, phosphates, temperature, pH and fecal coliforms), and identified activities that were likely to influence the values for each test (mining, road construction, dairy operations, industry, climate change, urban areas). They were asked to look at the river and its surroundings in the forest near the Sawtooth National Forest and to make their educated guesses about the Big Wood River's water quality.
The subsequent water sampling and calculations indicated that the Big Wood River water quality was "very good." Students considered how water quality might be influenced as it traveled downstream, past communities and other human activities.