By David Kinney
Answering calls for action to protect the Delaware River and its prized wild trout fishery from extreme low flows this summer, New York City agreed today to voluntarily boost releases from its water supply reservoirs.
This is a welcome step back from the brink. Officials from the city and the Delaware River Basin states had been locked in a stalemate over extending a temporary agreement that would ensure cold water releases for the river's thriving wild trout fishery. If the city had not acted, river flows would have been governed by a policy dating to 1983, portending extraordinarily low water levels and potentially high water temperatures this summer. It would have put the Upper Delaware's wild browns and rainbows in jeopardy.
While the announcement is good news, it's only a makeshift deal, and it's the latest proof that the city and the states need to get together and hammer out a sensible—and permanent—agreement to manage river flows.
"One thing is clear," TU President and CEO Chris Wood said. "These states and New York City need to get their acts together and come up with a long-term plan that maintains and builds a world-class wild trout fishery, protects communities from flooding, and ensures public water supplies. This ain't the Klamath. There is more than enough water to make that a reality."
The Upper Delaware's wild trout fishery is valued at $414 million and helps drive the region's tourism and recreational economy.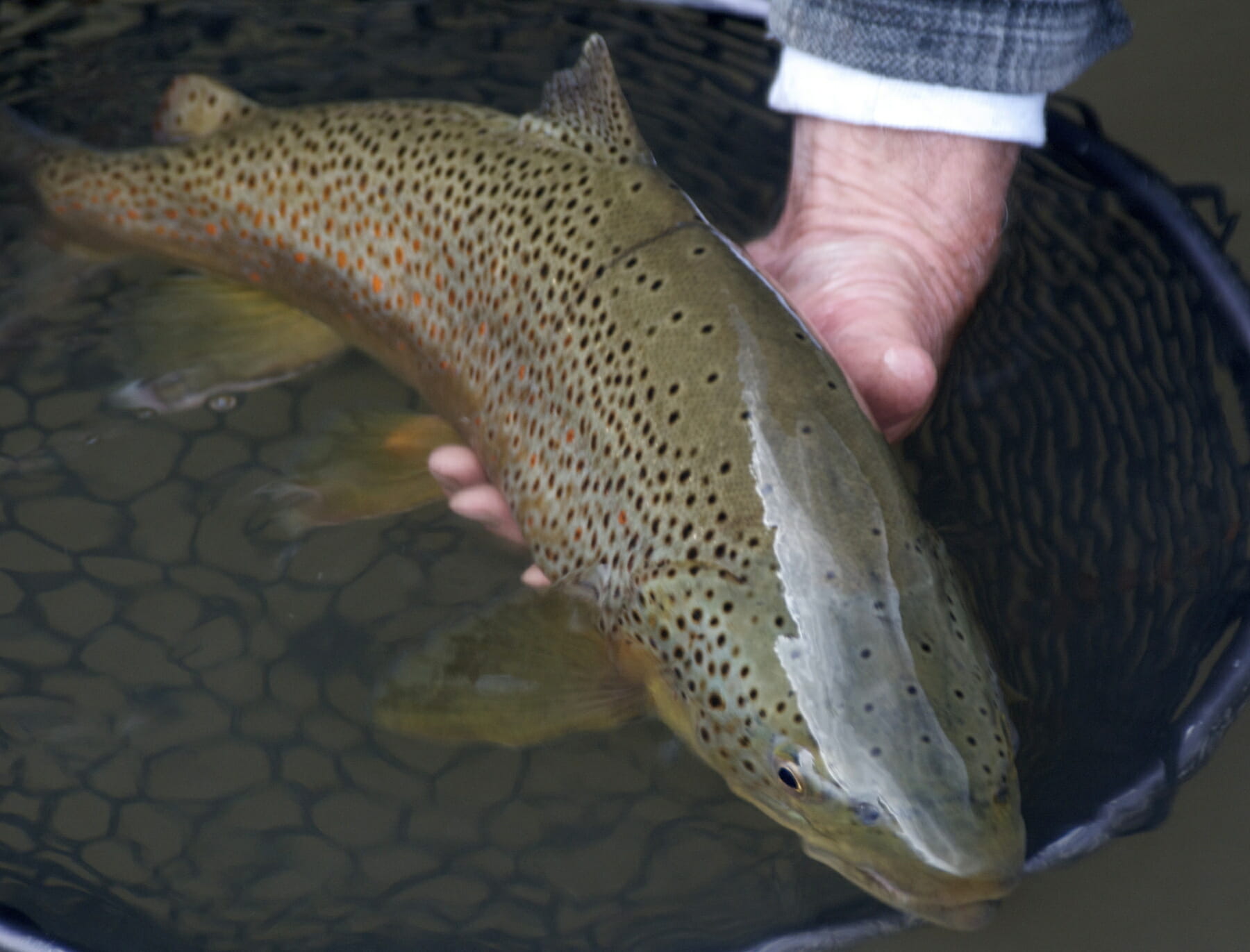 The Upper Delaware RIer is recognized as a Blue Ribbon wild trout fishery. Trout Unlimited photo.
Under a 1954 Supreme Court decree, New York City and the four states in the Delaware River Basin—New York, New Jersey, Pennsylvania, and Delaware—are responsible for managing how much water is released from city reservoirs for downstream needs. In recent years, the parties have reached temporary deals that, among other things, allowed for more cold water releases during hot summer months when the river's trout need them most.
The city's announcement means that those releases will continue.
But only for the time being.
We need to continue to make our voices heard on this critical issue. Take action to contact the Delaware River decision-makers and tell them it's long past time to come to the table and negotiate in good faith on a long-term agreement to protect the Delaware and its trout fishery.
David Kinney is the Mid-Atlantic Policy Director for Trout Unlimited.