Local student surveyed culverts on Gallatin River tributaries to determine possible fish barriers
Nathan Browne expected to see high drop offs, steep inclines and maybe a beaver dam or two when he volunteered to survey road culverts on Gallatin River tributaries in the summer of 2020.
He saw those things, and other issues, but one of the strongest memories came from watching a young boy riding a boogie board in a culvert while the lad's mom sat streamside reading a book.
The possibility of human passage while on a boogie board was not one of the criteria the teenager was looking for while determining if migratory wild trout could make it from the Gallatin to their traditional spawning waters in the headwaters of the iconic Montana river.
"I walked up and there was a lady sitting there and this boy, like 9 or 10, riding a boogie board in the culvert," Browne said. "It was pretty crazy."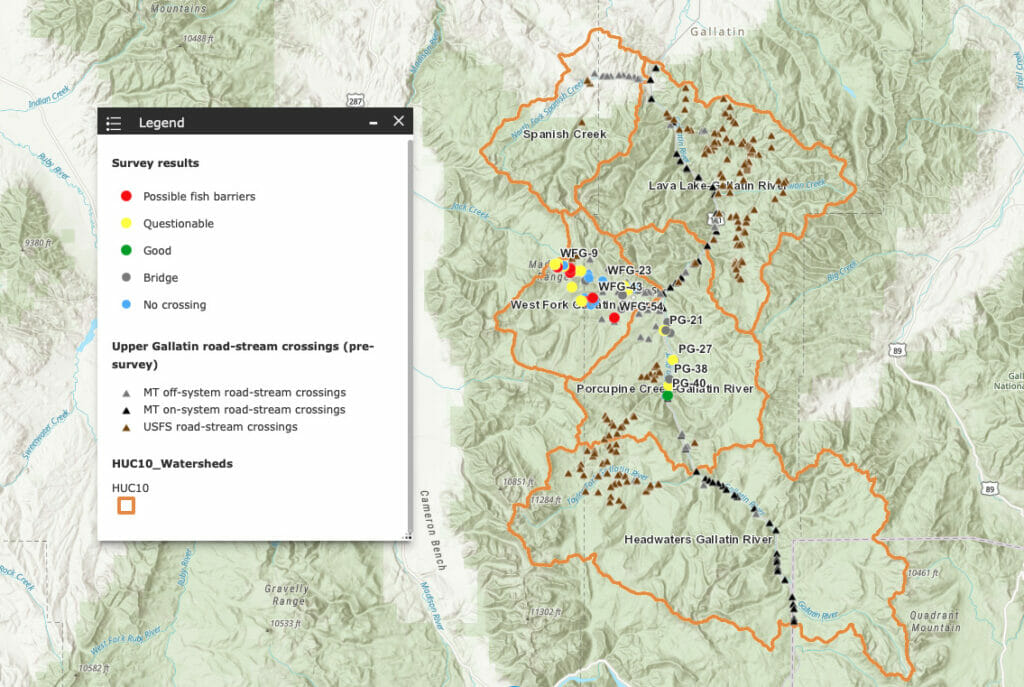 For Browne, now a senior at Lone Peak High School in Big Sky, the journey to survey possible migration barriers on the Gallatin started on another amazing Montana river.
In the summer of 2019 Browne took a trip with his dad, Jamie, to float the vaunted Smith River. One night around the campfire Browne had a conversation with Steven Brutger, a Trout Unlimited national staff member. They talked about the threats a proposed copper mine on a major tributary to the Smith River would have on the river.
"Being in that setting and hearing about the work Trout Unlimited was doing made me want to do something as a volunteer," Browne said. "Mr. Brutger told me he could help me find something I could do on the Gallatin."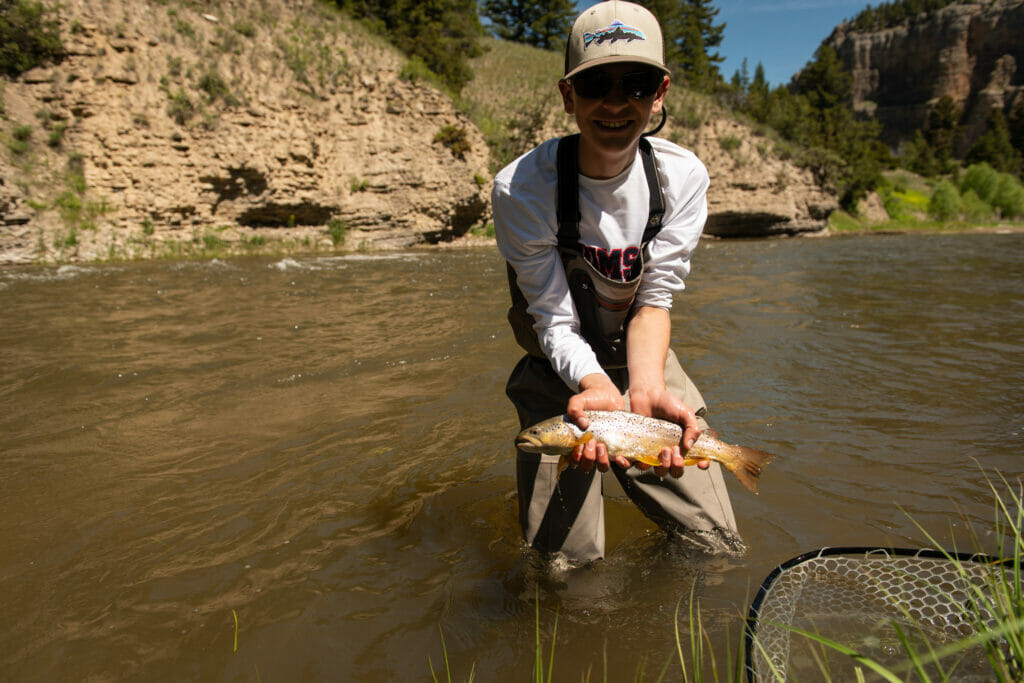 Students at Lone Peak have a graduation requirement to complete a certain number of service hours. Browne decided to help other students reach the requirement by creating an environmental club at the high school. He asked Kate Eisele, the science teacher, to help him connect with other interested students.
"When Nathan reached out to me, we were already in a remote school learning mode. In the middle of a national lockdown, Nathan still saw an opportunity to develop an environmentally based high school club where students could be engaged in service-learning, yet socially distanced from each other," Eisele said.
Meanwhile, Brutger had introduced Browne to Jeff Dunn, another Trout Unlimited national staff member doing conservation work on the Gallatin River for more than a decade. The pair talked about a variety of possible projects on which could work Browne and lead the other students.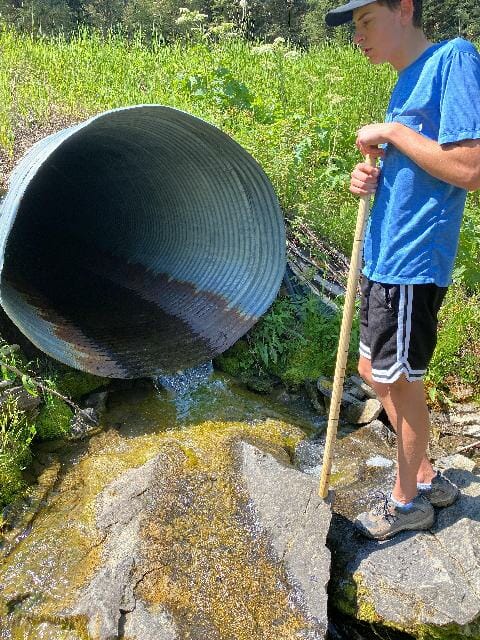 "We decided the one I could be most helpful with was a culvert survey," Browne said. "I met Mr. Dunn and Mr. Brutger near Porcupine Creek and they taught me how to do a culvert assessment and then they let me loose."
It turned out picking a pandemic year to volunteer for a culvert survey was a prefect remedy for cabin fever while also being forced to practice social distancing.
By the end of the summer 46 culverts on tributaries to the Gallatin River had been visited, 36 of them by Browne.
"To be honest it was kind of disappointing to see the culverts," Browne said. I was surprised how many were barriers to the fish. I only ranked one as passable and it was brand new. I did get to see a lot of backroads and amazing country. It definitely helped my navigating and driving skills."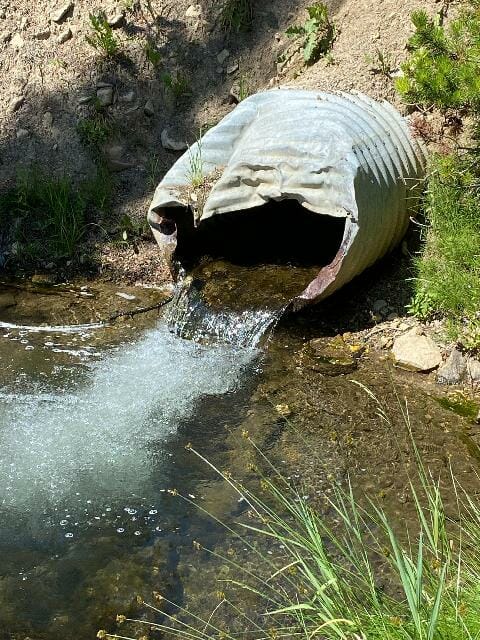 After arriving at each site, Browne put on his orange vest to let people know he was working in the area and set about evaluating the culvert through a series of questions and measurements provided by Dunn. Browne used an app called Survey123, which allowed him to answer the questions, document GPS coordinates and attach pictures of each culvert. The photos were uploaded to an interactive web-based map in real-time. One of the most common issues with the culverts, according to Browne, was a greater than 3-percent slope within the culvert.
"Nathan ended up surveying a lot of culverts in small headwater tributaries to the Gallatin," Dunn said. "These are the fish bearing streams of the future and important to sustaining a wild trout population."
Dunn will use the information gathered through the surveys to identify key locations for possible culvert replacement. There are countless other culverts on Gallatin tributaries, and Dunn is hoping the students at Lone Peak will continue the program Browne started.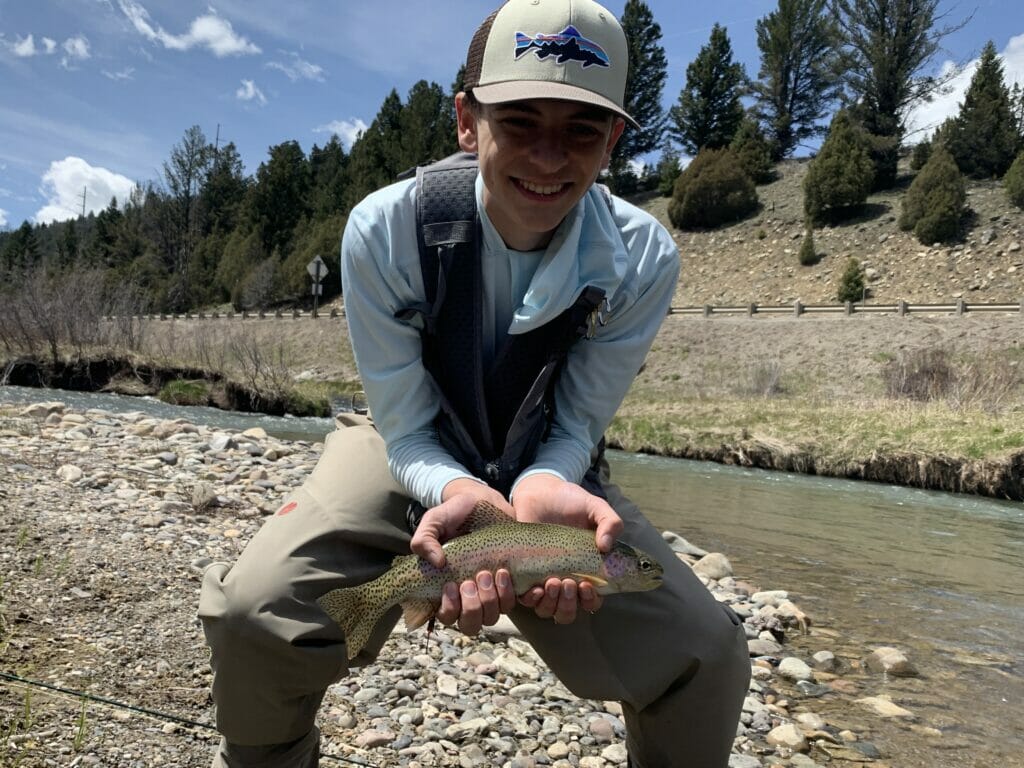 But Browne isn't done yet. He plans to return to the field this spring and complete as many surveys as possible before he departs for Wake Forest University in North Carolina later this summer where he plans to study environmental science.
And yes, Browne did include the culvert survey on his college applications.
"How many kids can say they were out testing culverts?" he said. "It definitely helped."
Now that he is familiar with the survey process, Browne says he may actually take a rod out this year.
Brett Prettyman is the communications director for Trout Unlimited's Western Water and Habitat program. TU and Simms Fishing Products, based in Bozeman, Montana, recently announced a partnership on the Gallatin River. If you are interested in volunteering to help with conservation work on the Gallatin send an email to Brett or Jeff Dunn with your contact information.