By Christian Chavez
Cast. Catch. Film. Repeat.
The main ingredients you'll need for a captivating fishing video. But what else can make a great fishing video? And why am I even talking about this?
The Seedskadee Chapter of Trout Unlimited, located in Green River, Wyoming, is offering our first fishing video contest. We truly love the outdoors and the waters of southwestern Wyoming where anglers can create memories and hone their skills. This video contest will allow people of all ages and backgrounds to showcase their creativity, angling skills, and passion for the outdoors.
The top video finalists will have their films screened at the Fly Fishing Film Tour event at the Expedition Island Park Pavilion on March 2nd, 2018.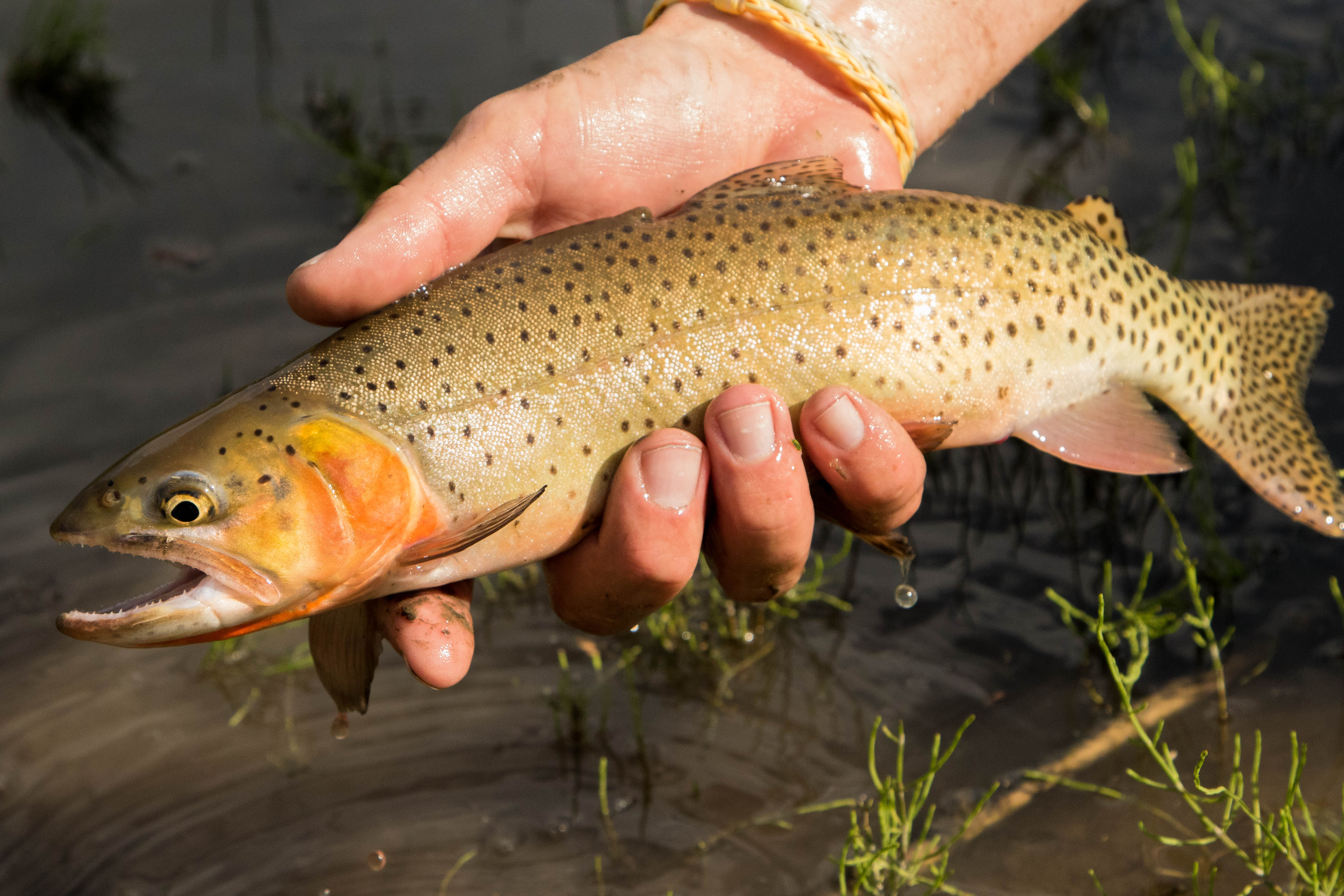 And what is it we are all searching for? Everyone has their reasons why they love fishing, so that's up to you to decide; but if we do not influence others to care for these recreational areas, then we are going to limit the joy that they can bring to future generations. So this video contest is just one way we hope to nudge others to influence those around them.
Contest Rules:
1. All anglers and videographers must comply with all regulations from the land agencies and the Wyoming Game and Fish department.
2. Anglers must attempt at least one recognized Wyoming Game and Fish fishing certificate including the Wyoming Cutt-Slam, any of the Youth Fishing Challenges or the Xstream Challenge.
3. Must be filmed in Wyoming
4. Must be no more than 8 minutes in length
5. The challenge or certificate attempted must be stated in the video.
6. Enter your video via flash drive by January 1st, 2018. Send or hand deliver with your name, address, and e-mail to the Green River TU office: Seedskade Trout Unlimited 520 Wilkes Dr. Suite 4B Green River, WY 82935
Don't forget to use #STU2018video and #seedskadeeTU on social media to keep us updated on your film making progress.
By entering your video into the Seedskade 2018 Video Contest you hereby give Seedskadee Trout Unlimited permission to use your video wherever/whenever and acknowledge that it can be posted on the Trout Unlimited's National page.
Christian Chavez is a member of the Seedskadee Trout Unlimited Chapter in Wyoming.