Order will impact hunting and fishing heritage for generations to come
An executive order signed by President Trump yesterday will likely have far-reaching consequences for hunters and anglers as temperatures warm.
The series of directives which went far beyond revoking the
Clean Power Plan are designed to evaluate and in many cases, do away with measures affecting climate change policy and energy development. Many of these measures were put in place to balance energy development with the conservation of our nation's natural resources and hunting and fishing opportunities.
Coming on the heels of a separate executive order that weakens the Clean Water Act, a move that drew the ire of numerous hunting and fishing groups, and signing a resolution that takes away opportunities for sportsmen to have more say in public land management, today's executive action calls into question if this administration will stand by it's word to honor the legacy of Theodore Roosevelt.
Jack Williams, senior scientist for Trout Unlimited, warned the science shows climate change is having significant impacts on trout populations.
"Many of our trout populations already are stressed by higher temperatures, larger wildfires and extended drought brought on by climate change. The facts are clear as should be our responsibility to conserve these resources," he said.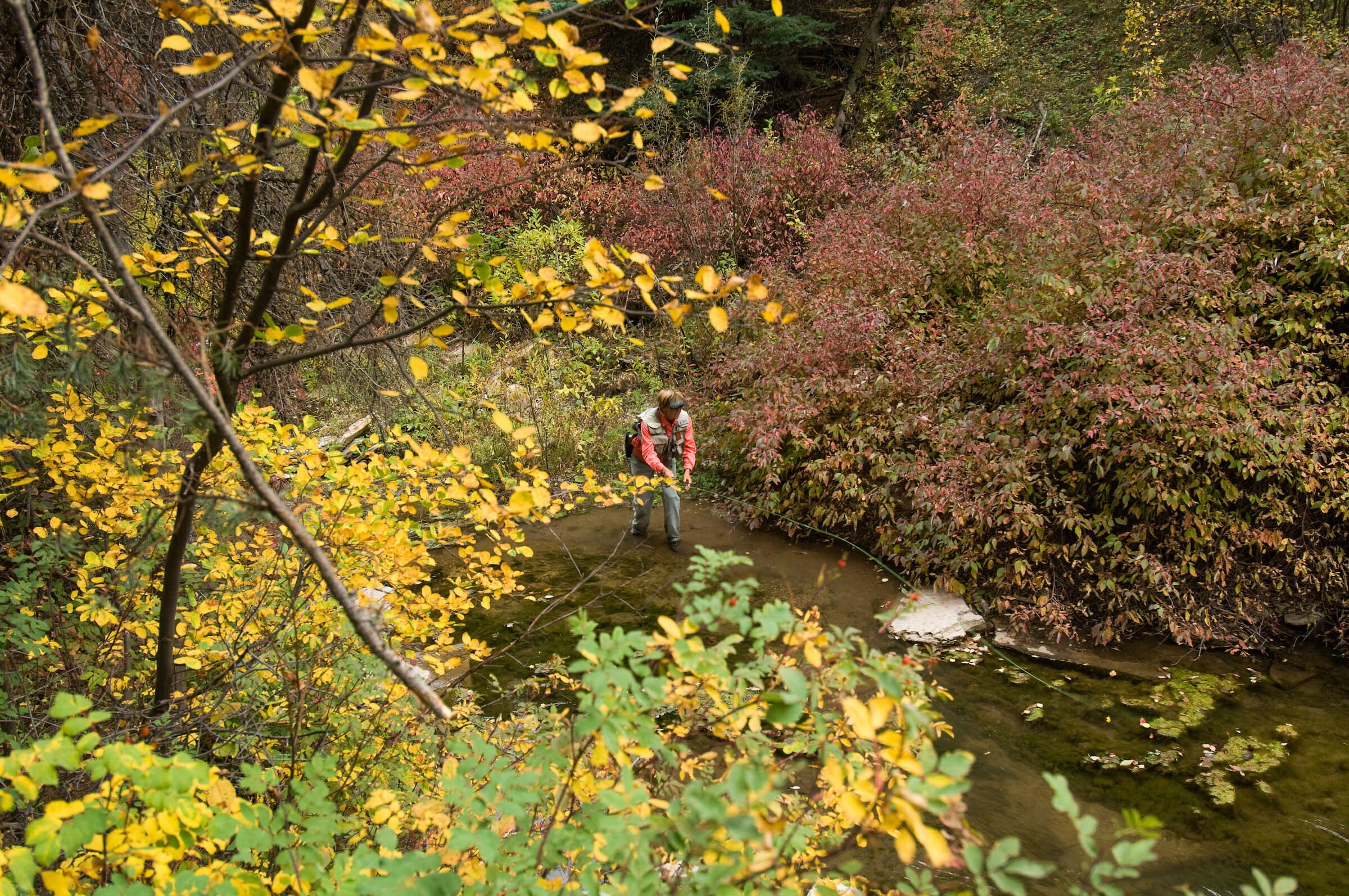 alt="" title="" />While Trout Unlimited has long supported responsible domestic energy production, this executive order puts us on the wrong course, said Steve Moyer, vice president for government affairs.
"No one understands better the harmful impacts of climate change and warming temperatures than anglers," he said. "Trout species rely on cold water to survive and now is the time to take the impacts of climate change seriously. We as a nation need to aggressively address and mitigate these harmful impacts, not make them worse."
In response, 10 Senators from six Western states called on the President to rescind his order.
"Enhancing our energy independence is of utmost concern," the Senators wrote, "both for our national and economic security, but it must be accomplished through a diverse approach that creates clean renewable energy jobs, protects the environment and our public lands, and addresses climate change."
Enacted by the Obama Administration, the Clean Power Plan sought to minimize the harm caused by greenhouse emissions from power plants.
Other commonsense plans that could be curtailed by the President's actions today included requirements for natural resource agencies to implement actions that improve the health of watersheds and fish habitat and mitigate impacts from development, as well as a Department of the Interior rule which sought to modernize obsolete rules for balancing gas development on public lands with the conservation of fish and wildlife habitat and the hunting and fishing economies that they support.
"The BLM's fracking rule included much-needed changes to protect water quality that were supported by science, such as robust well-casing standards and a requirement that wastewater be stored in tanks rather than pits, which are more vulnerable to leaks and spills," said Corey Fisher, senior policy director for Trout Unlimited's Sportsmen's Conservation Project. "The outdoor industry contributes $646 billion in economic activity and produces 6.1 million direct jobs. Jettisoning measures that ensure responsible energy development not only threaten our outdoor traditions, it puts an enormous burden on outdoor businesses that depend on cold, clean water and healthy public lands."
Today's order also directs public land management agencies to review all actions that potentially burden the development of energy resources and revokes a previous order (and any related action) to mitigate activities that impact public lands and fish and wildlife habitat. While it remains to be seen how broadly the Administration will apply these directives, anything from land management plans in places like the Roan Plateau, to the review and public comment on oil and gas lease sales could be jeopardized.
All this despite new statistics released by the BLM showing that the oil and gas industry already has more access to oil and gas resources on public lands than they have use for, developing less than half of the acres they hold and are not acting on nearly 2/3 of the applications to drill that were approved last year.
Williams says the science doesn't lie: Today's action has direct and immediate impacts on fish, wildlife and sportsmen and women.
"More carbon in the atmosphere means a hotter future for all of us with disrupted weather, more energy in our storms," he said. "In many places, trout live on the edge. Rising temperatures mean more wildfires, bigger storms and longer droughts."
And all of that just addresses wildlife Williams said.
"What about us? At the end of the day, isn't this about our kids and grandkids? What kind of world do we want to hand off to them? In many places humans live on the edge too with decreasing freshwater supplies. Not to mention the impact climate change will have on economies as oceans rise or become too acidic," he said. "At this point we may not fully understand all the problems of oceans degraded by climate change but we do know that much of the life on this planet depends on them."
Moyer said the order was "shortsighted."
"President Trump should be supporting actions that build adaptation and resilience of natural systems, not curtailing them," Moyer said. "Theodore Roosevelt said that 'The nation behaves well if it treats the natural resources as assets which it must turn over to the next generation increased; and not impaired in value.' but today's order leads us down a different path."