The tale of two Chrises: Chris Wood, above, president and CEO of Trout Unlimited; and Chris Santella, decorated outdoor writer. Both are alums of Vermont's Middlebury College.
By Kirk Deeter
There's always a backstory.
Someday, I'm going to write a book, called "Backstory" or "Deep Into the Backing," or something like that, where I spill the beans on all the stuff that really happened as some of us writers and photographers traveled around the world chasing fish and stories… from the dicey plane rides in the South American jungles, to the bears, and snakes, and sharks, to rolling through customs in Murmansk, Russia, with only a bottle of Scotch and six pairs of underwear I bought at Duty-Free in Helsinki.
I've said it before, and I'll say it again here, that fishing is ultimately never really about the fish themselves, rather, it's always about the people you meet along the way and the places you see and experience. Thoreau said it best: "Many men go fishing all of their lives without knowing that it is not fish they are after." It's true. Took me a while to figure it out, and if you haven't yet, you will.
So it tickled my heart in a good way to see this story about Chris Wood, president and CEO of Trout Unlimited, written by Chris Santella, one of the most decorated outdoor writers in America (author of the Fifty Best Places book series, contributor to the New York Times, Washington Post, TROUT magazine!! and elsewhere), who share a mutual connection as alums of Middlebury College in Vermont.
Both of them have played major roles in my own "backstory." I first met Chris Wood when I was reporting for Field & Stream magazine. He was passing through Denver and wanted to meet for lunch. Which we did, except that I had my 10-year-old son in tow, and couldn't find alternate arrangements. Nonetheless, Chris made the meeting, chatted with me, but more importantly, spent equal time chatting with my son, Paul, about rivers, and fishing, and wild places, and all of that. His class, and genuine nature not only made a huge impression on Paul, it also struck me as well. All the while, I thought, "Here's the guy who is doing so much to make sure fly fishing is possible for Paul's generation," and his words and example stuck with both father and son.
That lunch transformed me. And when the opportunity arose to work with TU and Chris Wood as editor of TROUT magazine a few years later, I couldn't say no. Chris had already sealed the deal over lunch. I've never looked back and could not be more honored to play a part in the organization.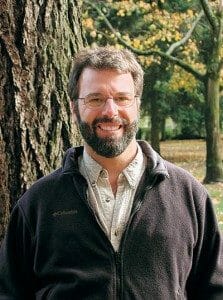 Santella and I met on a steelhead trip with Conway Bowman to Kodiak Island in Alaska in 2010. I knew about his prowess as a writer, but watching him fish, and hearing him speak… jamming on guitars and such… sealed a genuine respect. The thing is, in a day and age when earning a living by writing is such a tough game, and you might think writers would naturally "compete" with one another, Santella and I have not only remained friends, we've worked with each other. He invited me to ride his coattails to places like Russia (the underpants trip) and Ireland, where we fished and forged stories, and all that; and in return, I've reciprocated a bit.
That's how it used to work. That's how it should work. But alas, to borrow from Jerry Maguire (and who else quotes Thoreau and Jerry Maguire in the same post?) we live in a cynical world. Even in fly fishing, where "ambassadors" and social media seemingly rule the day. When people make their own pedestals to stand on, dole out awards to themselves, and there is no shortage of those who "talk the talk," but scant few who really "walk the walk," it's sometimes difficult and frustrating to wade through it all.
Until you read something like this. Something that captures the work of two consummate professionals in one place… one who is literally doing more to make trout fishing better for future generations than anyone else in America, and the other who writes with aplomb on a level that few, if any, are able to match. Kudos to Middlebury! Nice work! Thanks to Chris Wood. And thanks to Chris Santella. I hope you appreciate the backstory, as well as the story itself.
Please read it. You'll feel bolstered by the writing (the craft), the purpose… the mission… and the "why" of trout fishing and conservation. You will never, ever find two better, truer "ambassadors" for trout fishing anywhere.
Kirk Deeter is the vice president of Trout Media and the editor of TROUT Magazine. He lives and works in the mountains outside of Denver.