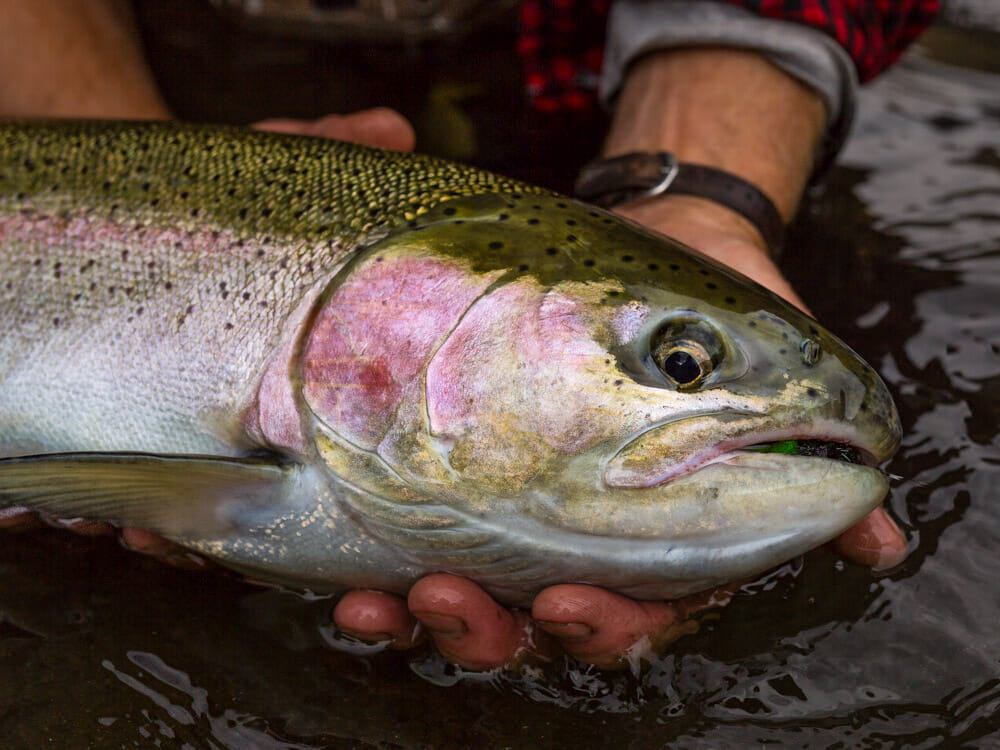 Stakeholders gathered for the last of three meetings in the Tri Cities Monday night to discuss recovery of Snake River salmon and steelhead.
The meetings were part of the Washington Lower Snake River Stakeholder Process.
Rob Masonis, vice president for western conservation at Trout Unlimited and one of the panelists told the crowd of nearly 200 that a massive investment would be necessary to find a way to not only bring back healthy, fishable populations of salmon and steelhead, but also balance the needs of energy, transportation and the ag community.
"This is going to be a big lift — there's no low- hanging fruit left," he said told the crowd.
Masonis issued the following statement prior to the meeting:
"There's no sense in sugar coating the plain fact that Snake River salmon and steelhead are at perilously low levels and are heading toward extinction. Fishing seasons are being scrapped and fishing-dependent businesses and communities are hurting. Despite major investments in Snake River salmon recovery, current efforts are not working and we need a new approach with big, bold, actions.
Identifying those actions and building the political support to implement them will not happen unless those with a stake in the Snake River's future come together to find solutions that work for people and fish. That is the critical first step to make recovering healthy, harvestable populations of Snake River fish possible. If breaching the lower Snake River dams is necessary to achieve that goal, which Trout Unlimited believes is the case, it will not happen unless alternative ways of providing the dams' benefits are found. If other actions can get the job done, they too will not be found unless stakeholders work together to find them.
We are at an important juncture in the long-running, polarized debate over Snake River salmon and steelhead recovery. Trout Unlimited stands ready and eager to work with all who want to come together in good faith to find solutions that move people and fish forward together."
---
Want to weigh in? The state of Washington is currently gathering input on how residents view the proposal to remove the Lower Snake River Dams. You can participate by clicking the link below.
To be added to the list to receive additional updates, contact sstephenson@tu.org.