Acclaimed author John Gierach will provide a column for TROUT magazine. Photo courtesy CD Clarke.
<![CDATA[ e:11pt">By Kirk Deeter
TROUT, the quarterly publication of Trout Unlimited, will be welcoming acclaimed author John Gierach, and acclaimed artist Bob White to its regular lineup, beginning with the fall 2017 issue, due out in October. Fans of fly-fishing art and literature have long appreciated the Gierach-White partnership, as their collaborative column has run in now-defunct Fly Rod & Reel for many years. TROUT is pleased to be keeping that team together, now adding bandwidth via the largest print readership in fly fishing.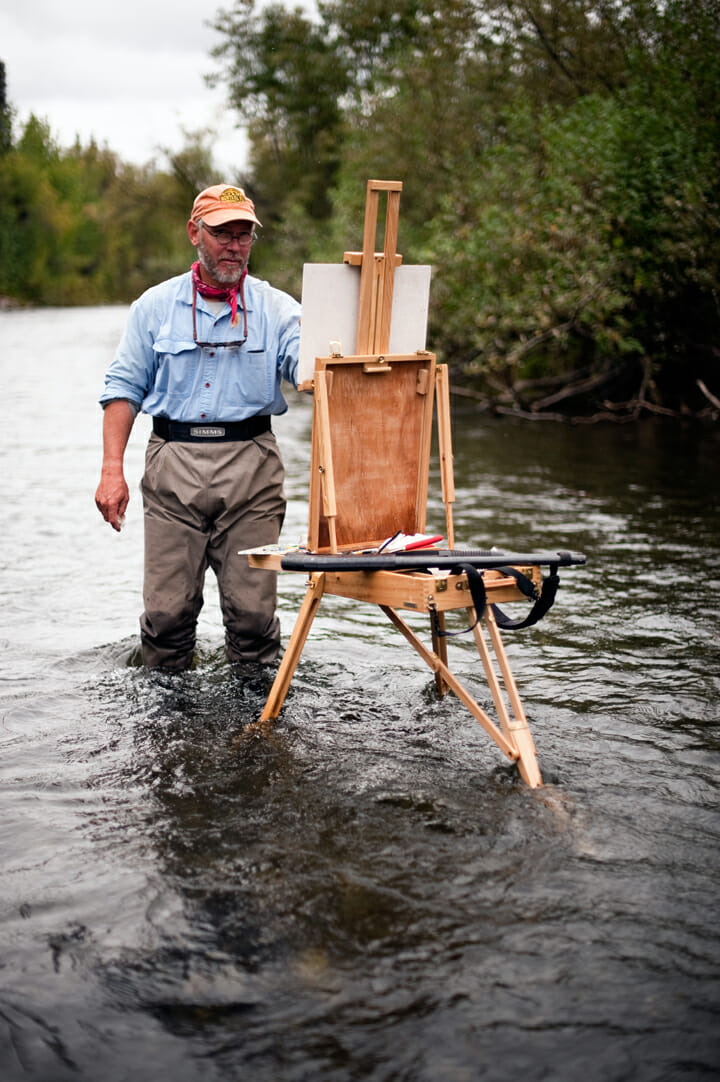 Artist Bob White will be providing illustrations to go with John Gierach's words in a new column in TROUT magazine. Photo courtesy Aaron Otto.
It is an honor to be able to work with John and Bob. I have long been a fan of both of their work on a personal level. I looked forward to the column in Fly Rod & Reel, and I'm glad it will keep rolling through TROUT.
Moreover, as editor, I couldn't be prouder of the overall roster and content in the magazine. Our regulars now include Dave Whitlock, Chris Camuto, Tom Reed, and the venerable Paul Bruun. Add Gierach and White to that mix and it's pretty clear that TROUT has a strong cultural voice, on top of being the publication that's keyed on the conservation issues that matter most to anglers. We aspire to be the "conscience" of angling, and make trout fishing more enjoyable on a number of levels.
In the very least, we're striving put out a product that's worth the price of TU membership! Great content, four times a year, combined with the satisfaction that you know you're doing your part as an angler to enhance the trout fishing experience, now and for the future… pretty fair deal.
Thanks for your continued support and we hope you're looking forward to the next issue as much as we are enjoying working on it.
Kirk Deeter is the editor of TROUT magazine and vice president of Trout Media.