Abandoned mine drainage impacts a small stream near homes in Pennsylvania.
By Mark Taylor
In Pennsylvania's lower Kettle Creek watershed, an area scarred by abandoned mine drainage, water quality is improving.
For example, Trout Unlimited and partners have worked to reclaim about 160 acres of abandoned mine land and installed nine passive treatment systems in the Kettle Creek watershed. As a result, 3 stream miles that were previously devoid of life are now full of fish and aquatic insects, and 6 miles of reconnected stream now boasts a thriving population of native brook trout.
The improvements have been made possible because state level Good Samaritan protections have allowed groups such as Trout Unlimited to take on the challenging work.
Federal-level Good Samaritan protections would facilitate cleanups of abandoned coal mine lands across the country, which is why Trout Unlimited President and CEO Chris Wood offered testimony today on Capitol Hill on the Community Reclamation Partnership Act. (Click below for the full text of Wood's testimony.) Trout Unlimited Testimony for Community Reclaimation Partnership Draft bill hearing 5-24-2017 final 1.pdf
"TU has worked to restore streams and rivers damaged by pollution from abandoned mines from the Appalachian coalfields in Pennsylvania to the hardrock mining areas of the Rocky Mountain states, and my testimony is based upon these experiences," Wood said in the hearing hosted by the Energy and Mineral Resources Subcommittee of the House Natural Resources Committee. "TU stands ready to expand our work to clean up abandoned mine pollution, and we need such legislation to make it happen"
Wood told the subcommittee's members that the draft bill provides a solid foundation.
"There is room for improvement in some areas, but we regard the draft as a significant step that is headed in the right direction," Wood said. "It must work well on the ground, of course, and as our field practitioners are studying the Draft Bill, we will offer additional feedback in the coming days. We are confident that the finished, introduced bill will be worthy of the Subcommittee's strong consideration and eventual approval."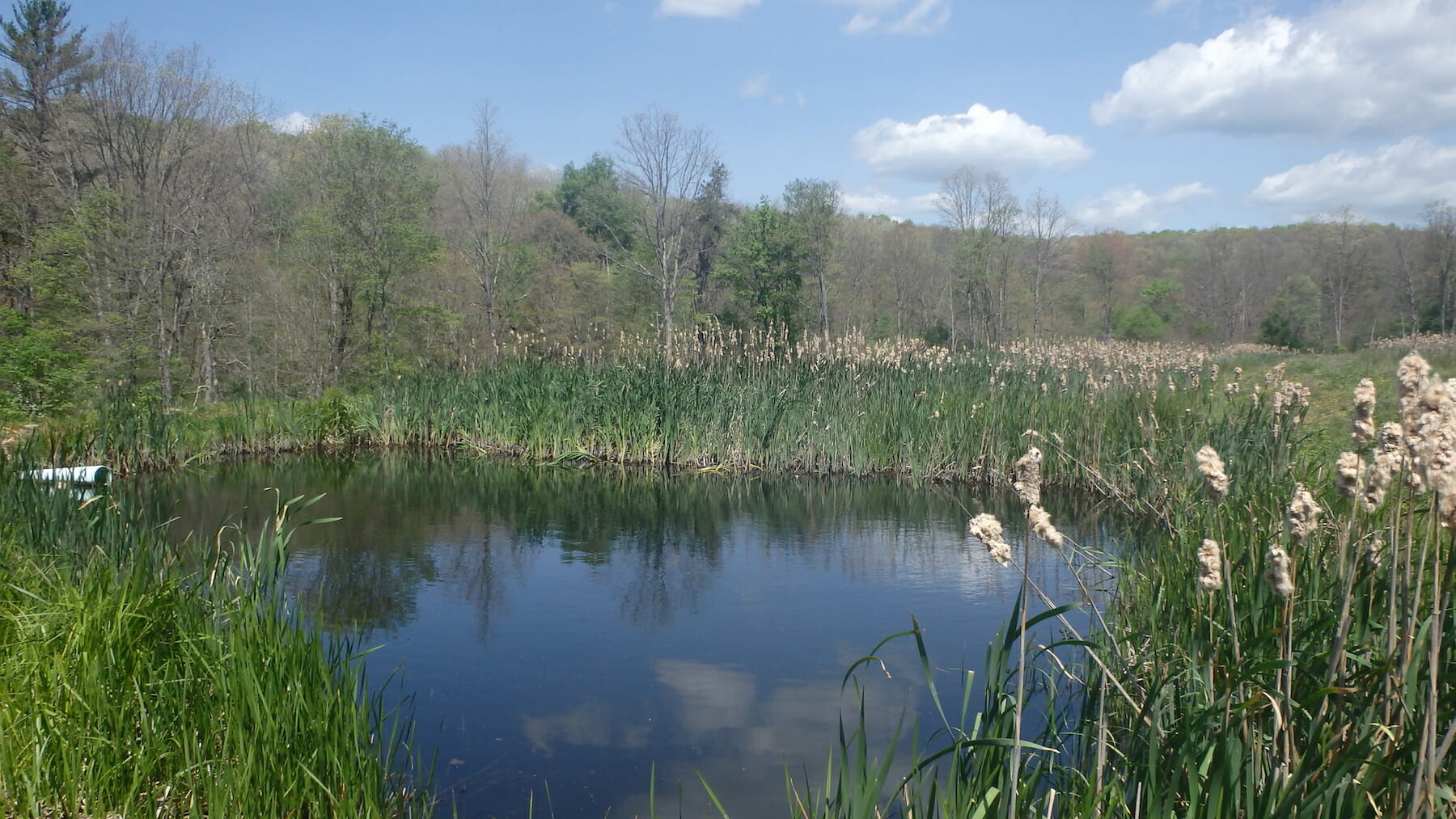 Passive treatment systems have been successful in abandoned mine drainage reclatmation projects in the lower Kettle Creek watershed in Pennsylvania.
Babb Creek in Pennsylvania is another beneficiary of abandoned mine reclamation work.
"Several years ago, the Babb Creek Watershed Association accomplished delisting 14 miles of Babb Creek, now a wild trout fishery, from EPA's impaired streams list," Wood noted. " Another 14 miles in the Tangascootack Creek watershed is pending removal from the impaired streams list as a result of passive treatment systems constructed by the Clinton County Conservation District."
And, on a larger scale, Wood noted impressive improvements in the West Branch Susquehanna River watershed has over the past few decades.
"A comparison of conditions in the West Branch Susquehanna in 1972 with those in 2009 indicated that fish species increased 3,000 percent, and pH increased from 3.8 to 6.6," Wood said.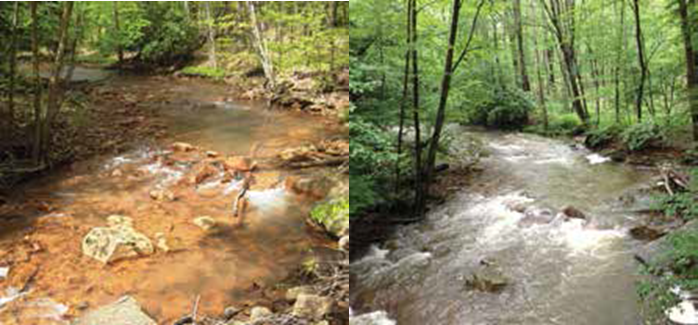 South Branch Bear Run before and after remediation conducted by the Susquehanna River Basin Commission.
Wood pledged TU support to Congressional efforts to enact an abandoned coal mine Good Samaritan policy.
"Improving water quality around the nation is a fundamental goal of the work of this subcommittee, and thus we are pleased that the subcommittee is looking at one of the most vexing water problems remaining in coal country," he said. "We stand ready to work with you so that affected communities around the nation will again have clean, fishable waters."