Contaminated abandoned mine drainage polluting the Animas River near SIlverton, Colorado. Trout Unlimited photo.
WASHINGTON, D.C. — Trout Unlimited President and CEO Chris Wood testified before Thursday the House Natural Resources Subcommittee on Energy and Mineral Resources on the need for legislation and funding to facilitate the cleanup of abandoned hardrock mines. Click here for a copy of his testimony.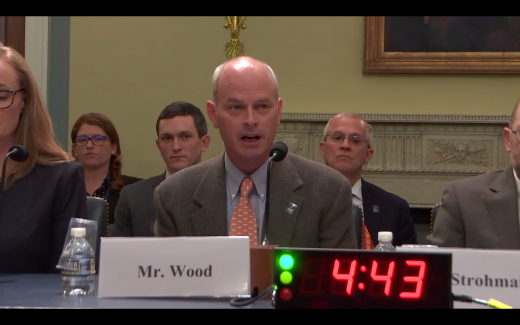 "TU is ready to go to work to clean up abandoned mine pollution, on a larger scale," said Wood. "TU's mission is to conserve, protect and restore North America's trout and salmon fisheries and their watersheds. In pursuit of this mission TU has worked to restore streams and rivers damaged by pollution from abandoned mines from the Appalachian coalfields in Pennsylvania to the hardrock mining areas of the Rocky Mountain states."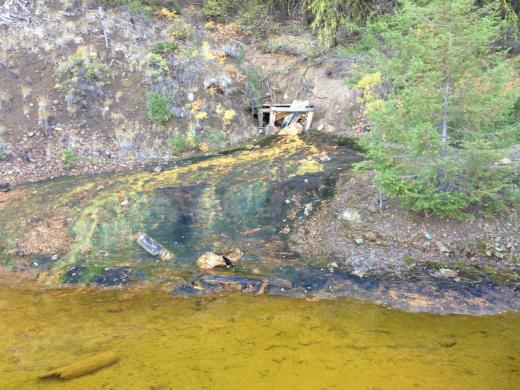 Discharge from the Alder Mine in Washington. Trout Unlimited photo.
There are more than 500,000 abandoned hardrock mine sites in the American West. With no responsible party to take on the cleanup, these sites often pollute nearby streams and rivers, adversely impacting fish habitat and other critical wildlife resources. Without focused cleanup and reclamation efforts, these deserted mine sites can continue to leach toxic metals or fall to the state and federal government to maintain, where they become a troublesome financial burden.
"Good Samaritans," private entities like Trout Unlimited who have no legal responsibility or connection a mine project, have long-expressed interest in tackling the many issues created by abandoned hardrock mines. Due to the high liability risks associated with mine cleanup, Good Samaritan groups are often deterred from addressing the problem.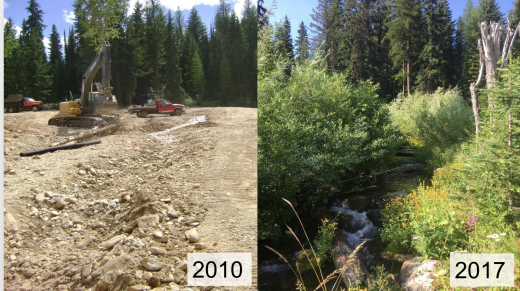 Trout Unlimited has been working across the country on restoration projects like this one on Mattie V Creek in the Ninemile Valley, Montana. Trout Unlimited photos.
Today, Trout Unlimited is actively involved in abandoned mine cleanup efforts in Colorado, Montana, Washington and other regions across the country. On the Kerber Creek watershed in Colorado, for example, TU and its partners restored more than 80 acres of mine tailings, improved 8 miles of stream, and installed more than 340 instream structures that are now home to reproducing brook trout.
In Pennsylvania, where state policies provide reasonable liability protections, TU and watershed groups are actively involved in dozens of cleanup projects on abandoned coal mine sites. On the Kettle Creek Watershed of northern Pennsylvania, TU and its partners have reclaimed approximately 160 acres of scarred abandoned mine lands and installed nine treatment systems that successfully improved water polluted with high levels of acidity and metals. Although the results of TU's mineland reclamation projects have been highly successful, a federal Good Samaritan policy is needed to enable those efforts to expand.
Wood offered specific recommendations to the subcommittee for a draft Good Samaritan bill: (1) authorize EPA to establish a pilot program that would use 5-10 projects to demonstrate the effectiveness of the Good Sam efforts; (2) create a liability protection mechanism to protect Good Samaritans and private landowners from the full force of Clean Water Act and Superfund liability standards; (3) supply adequate public notice and comment for each project.
Take action by telling Congress to support this important legislation.