TU's Mill Creek Dam Fish Passage Project, completed last fall, earned Honorable Mention for the Distinguished Project Award at the International Conference on Engineering & Ecohydrology for Fish Passage, held in Corvallis, Oregon, this week.
Mill Creek is a tributary to California's Russian River, an important watershed for endangered coho salmon and steelhead. The project remediated the highest priority barrier for coho within the Russian River (NMFS 2012), overcoming challenging site conditions and, after more than five years of negotiations and planning, restoring access to more than eleven miles of high-quality spawning and rearing habitat by constructing a side channel around the dam and installing roughened boulder channels up to the dam and within the side channel.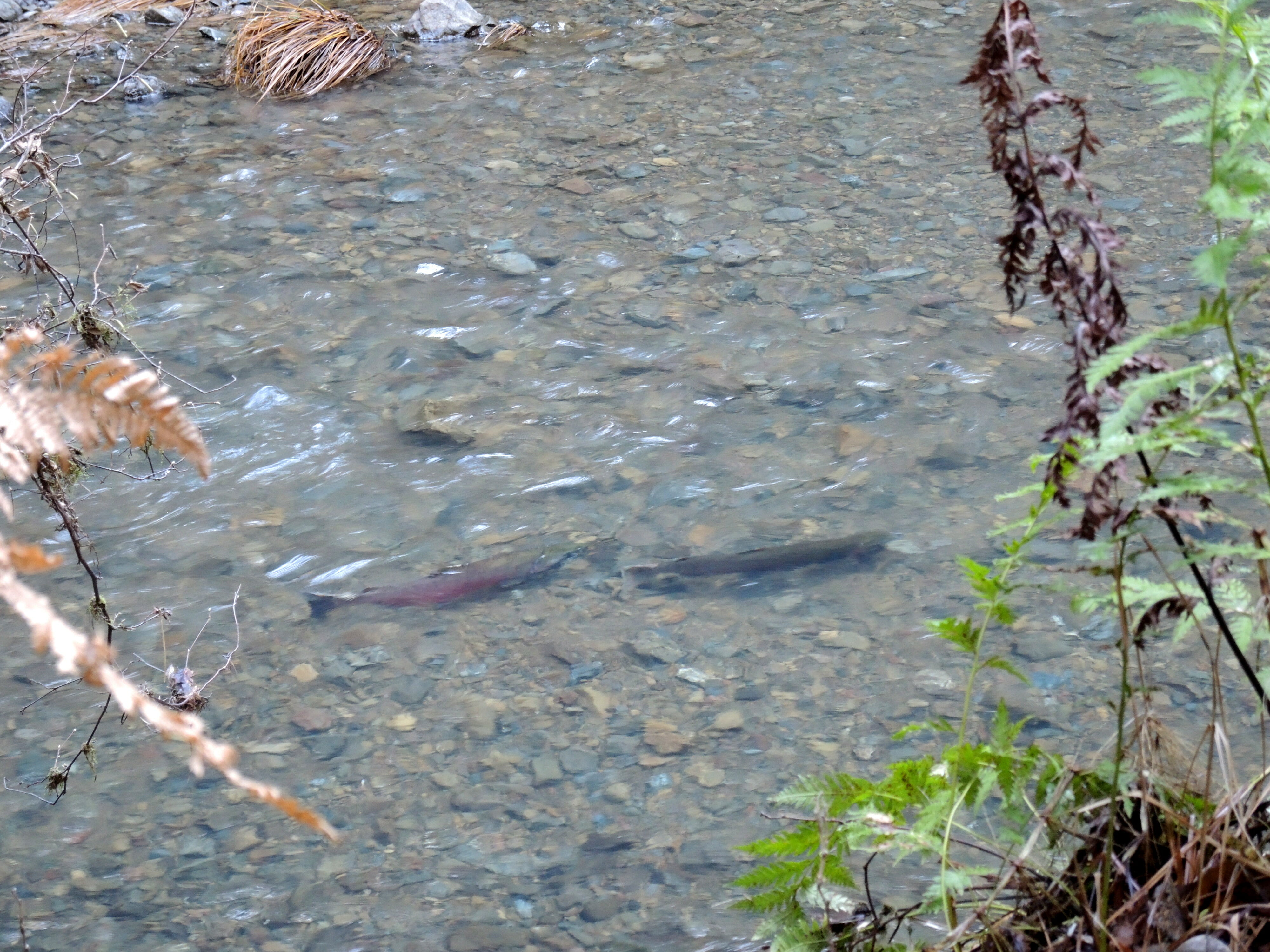 Coho salmon looking to spawn above the Mill Creek Project site, Winter 2016-17.
The project paid immediate dividends. As winter rains raised streamflows in late 2016, the number of redds and spawning fish in Mill Creek increased significantly over previous years.
The Distinguished Project Award recognizes a project for "a multidisciplinary approach to collaboration, innovation, education, and improved ecological value for passage of aquatic and anadromous species."
The project was implemented by Trout Unlimited and Prunuske Chatham, Inc. with funding from the NOAA Restoration Center's Community-based Restoration Program, the California Department of Fish and Wildlife's Fisheries Restoration Grant Program, and the Sonoma County Water Agency.
Pre- and post-project monitoring is being conducted by UC Cooperative Extension and California Sea Grant.
NOAA Fish Passage Engineer David White was present to receive the Honorable Mention on behalf of the project team.