Trout Unlimited is working to minimize impacts of the proposed Atlantic Coast Pipeline on trout streams in Virginia and West Virginia. (Mark Taylor photo.)
By David Kinney
For more than three years, Trout Unlimited has been working to address impacts of the proposed Atlantic Coast Pipeline through prime Eastern brook trout habitat in West Virginia and Virginia.
The 600-mile interstate natural gas pipeline, which was approved earlier this year by the Federal Energy Regulatory Commission, cleared another hurdle this week when it received a water quality certification from Virginia's State Water Control Board. The 4-3 decision was conditioned on approval of the company's site-specific erosion and sedimentation and stormwater plans by state regulators.
In 2015, TU used its data on trout populations and habitats to highlight threats to trout habitat along the proposed pipeline route, including parts of the George Washington and Monongahela National Forests, where we have invested a tremendous amount of resources in restoring and protecting habitat. Responding to TU and U.S. Forest Service concerns, the company rerouted the pipeline south to avoid some habitat for wild trout and other sensitive species.
This year, TU filed comments during regulatory proceedings and engaged in discussions with company officials about avoiding and minimizing impacts of pipeline construction on high-value trout habitat. Our science team studied the route in the context of TU's Conservation Portfolio analysis of Eastern brook trout habitat, which identified stronghold populations that are likely to persist in the future and are high priorities for protection. Using this dataset, we identified as many as 250 high-concern crossings of trout streams along the proposed route.
We appreciate that the company worked with Forest Service officials to identify additional measures to minimize impacts in the national forests, including requirements that stream channels be restored to near-natural conditions, workspaces be set back 100 feet from perennial streams, and that additional erosion controls be used where construction is within 100 feet of a trout stream during time-of-year restrictions.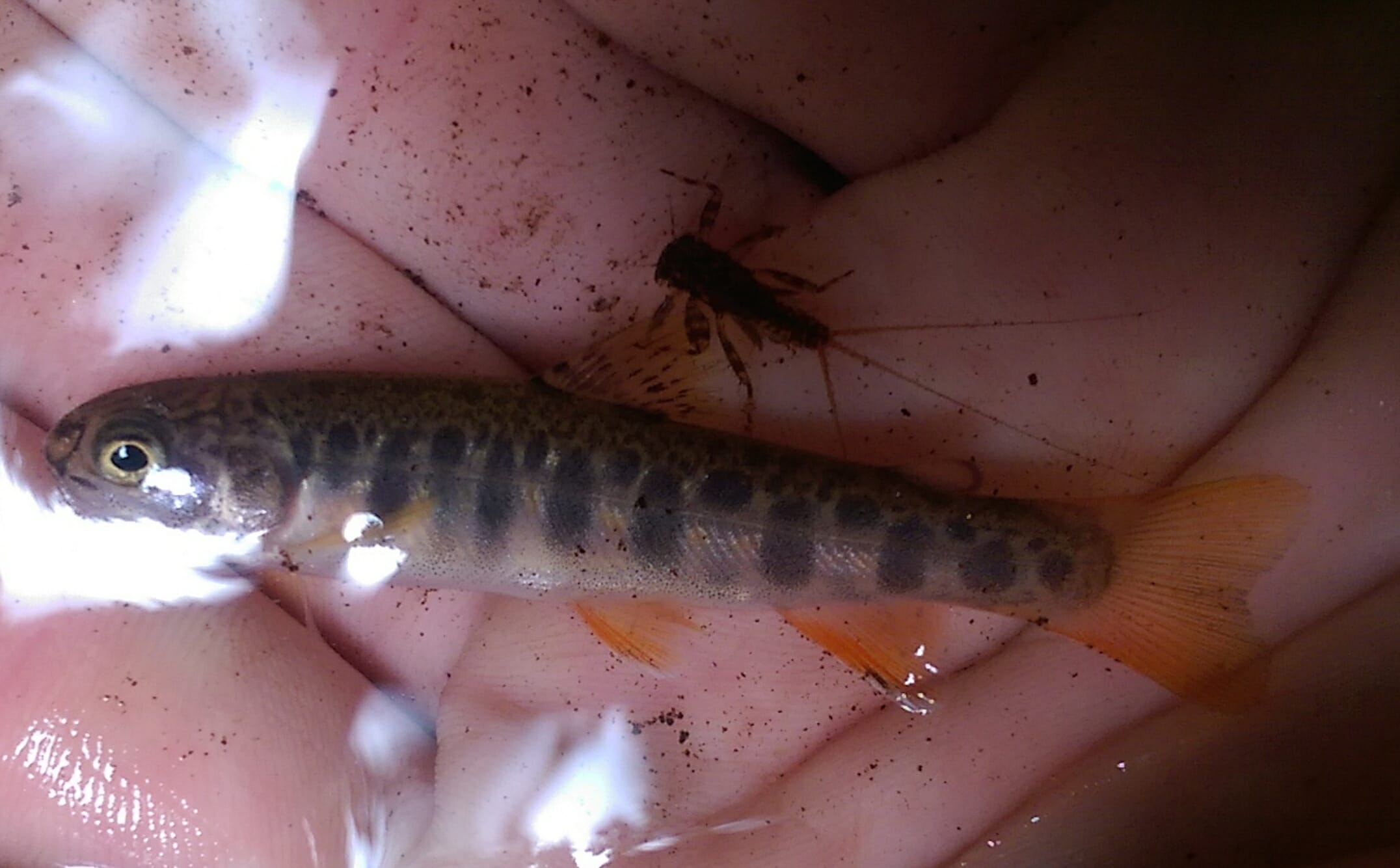 Miniminzing pipeline construction impacts will help protect aquatic ecosystems that support wild brook trout and macroinvertebrate populations.
But we were disappointed that the company declined to consider the same restrictions in areas outside the national forest boundaries, where important trout water faces identical risks.
TU has taken a number of steps to monitor construction impacts going forward. In partnership with West Virginia Rivers, the Alliance for Aquatic Resource Monitoring at Dickinson College, and other stakeholders, our Angler Science coordinator has trained 130 citizen scientists in West Virginia and Virginia to collect water quality data at 91 sites on streams in the path of the proposed pipeline. We have assembled baseline data over the past year, so we are in a position to assess potential impacts to streams during and after pipeline installation. These volunteers have also been trained to visually identify signs of erosion and sedimentation, so real-time issues with construction can be flagged for regulators and company officials.
The ACP is still awaiting approvals from regulators in North Carolina. If construction begins as scheduled in early 2018, we will continue our monitoring program and conduct further trainings to help citizens identify pollution events and problems with erosion controls. Another concern is that time-of-year construction restrictions are followed on high-value trout streams, and TU will respond to requests for waivers of these requirements during the construction process. Finally, we will work to ensure effective mitigation on coldwater streams in the area.
David Kinney is Mid-Atlantic Policy Director for Trout Unlimited.